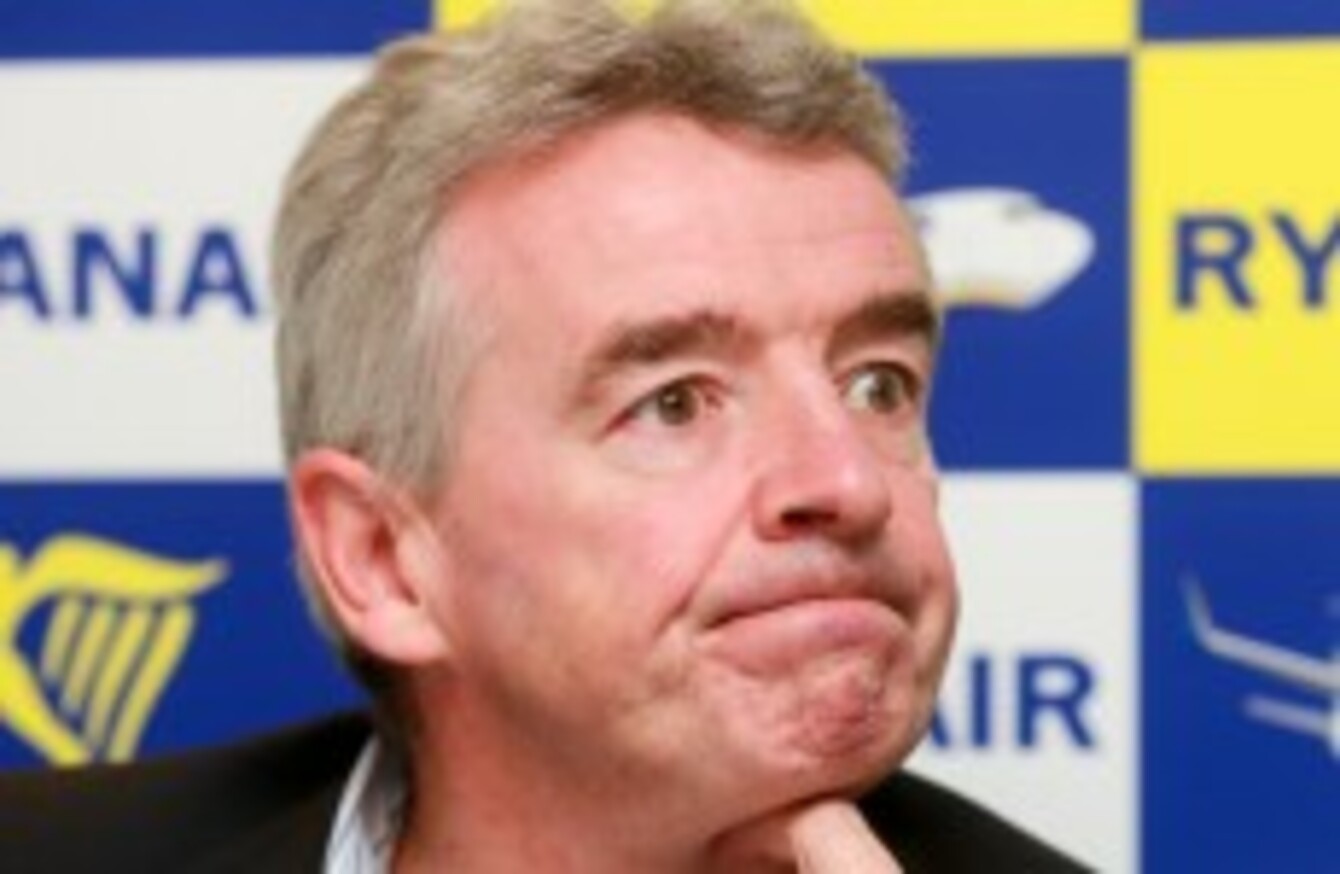 Image: Laura Hutton/Photocall Ireland
Image: Laura Hutton/Photocall Ireland
FALLING OIL PRICES have given Ryanair hope that it can push its ticket prices down further, Michael O'Leary has said.
He dismissed concerns that lower fares means lower safety standards.
In a wide-ranging interview with French newspaper Le Journal du Dimanche, O'Leary said that over the next two years the passengers could see ticket prices reaching an average of €40 as the airline passes on savings made from falling oil prices.
Other factors include planes with lower fuel consumption, and continued attention to where other costs can be cut.
The CEO said that if this meant skimping on safety measures, the airline 'wouldn't be celebrating its thirtieth anniversary this year'.
He described criticism of how Ryanair treats its staff as "nonsense", citing that 300 pilots and almost a thousand cabin crew are on a waiting list.
And his view on France? "I love France and the French. I just despise the political class," he said, saying the country was moving towards bankruptcy by viewing protectionism as a sufficient respond to globalisation.