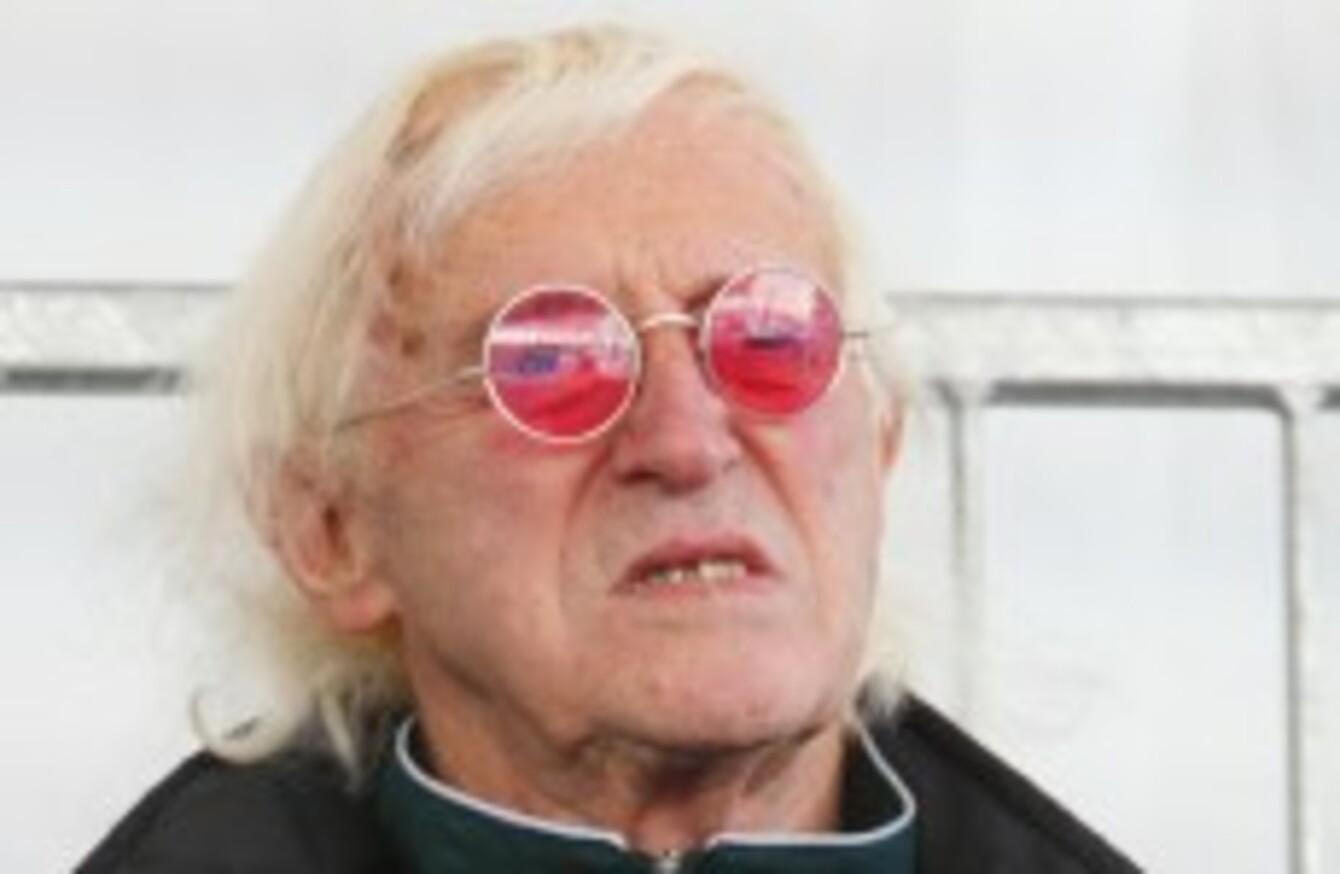 Image: Chris Ison/PA Wire
Image: Chris Ison/PA Wire
GARDAÍ HAVE REMAINED tight-lipped on whether any any lines of inquiry relating to Jimmy Savile's visits to Ireland between the 1960s and 1980s are being followed.
Savile led charity walks for the Central Remedial Clinic (CRC) on a number of occasions throughout these decades, and reportedly visited the organisation's centre in the 1970s.
Fears grew over these visits last month when more than two dozen reports on Savile were published by UK's Department of Health, revealing the scale of his abuse.
The investigation revealed that the former television star's victims were aged between five and 75 years old at Leeds General Infirmary, an NHS hospital in Savile's home city.
Secretary of the Department of Health in the UK, Una O'Brien, said they detail the "depraved activities" of the presenter and make for "shocking reading".
Gardaí said that they cannot comment on named individuals, and did not respond to further queries from this website on any Irish implications of Operation Yewtree.
Richard Scorer, a solicitor who represented a number of Savile's victims, told Newstalk last month that Ireland will "have to" launch its own investigation.
"Nothing would surprise me now about Savile," he said.
It seems that virtually every institution he came into contact with he used as a opportunity to abuse children and adult in a very opportunity way.
"I do think you need to dig deeper".
Soon after these revelations were published, the CRC issued a statement noting that the new management, 'to best of their knowledge', were not "aware of any allegations" relating to Jimmy Savile and the CRC.
The statement urged anyone with "suspicions, allegations, complaints or knowledge of incidents involving inappropriate or criminal behaviour concerning Jimmy Savile" to contact authorities immediately.