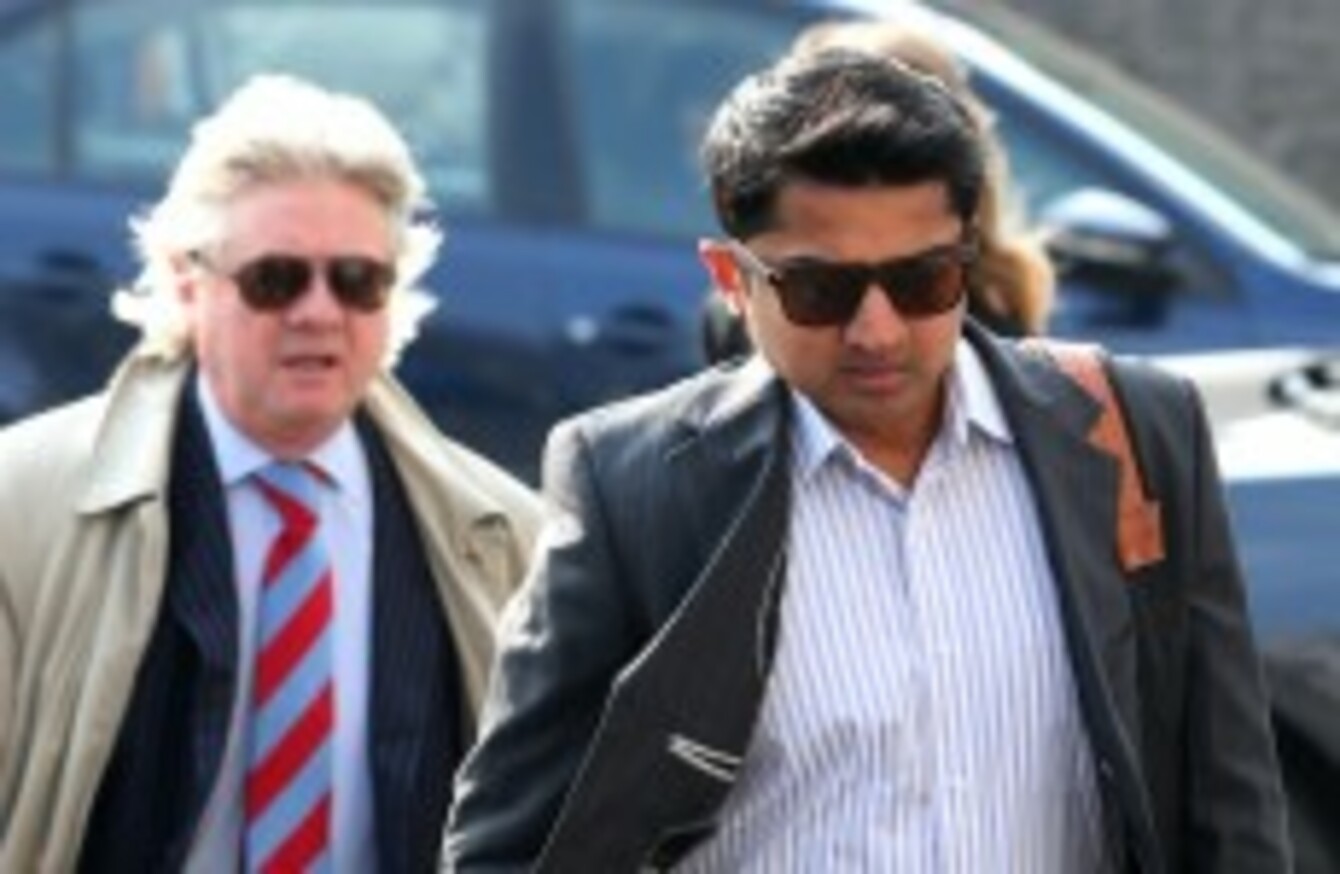 Praveen Halappanavar and his solicitor Gerard O'Donnell arrive for the inquest on Tuesday
Image: Niall Carson/PA Wire
Praveen Halappanavar and his solicitor Gerard O'Donnell arrive for the inquest on Tuesday
Image: Niall Carson/PA Wire
THE INQUEST INTO the death of 31-year-old dentist Savita Halappanavar who died in October will resume later today.
Consultant obstetrician Dr Katherine Astbury who treated Savita will be cross-examined today after giving her statement on Tuesday. Praveen Halappanavar, Savita's husband, has said Astbury refused to terminate the pregnancy because of Ireland's Catholic ethos. Astbury denies the claim.
There is also expected to be some further detail today on claims by a midwife who cared for Savita that some additions or changes were made to the 31-year-old's medical notes by the hospital's internal investigation team after her death.
Coroner Ciarán McLoughlin raised questions about whether such an action was appropriate following the claim by nurse Miriam Dunleavy.
Savita Halappanavar was 17 weeks pregnant and miscarrying when she was admitted to Galway University Hospital on 21 October last year complaining of backache. She died seven days later.