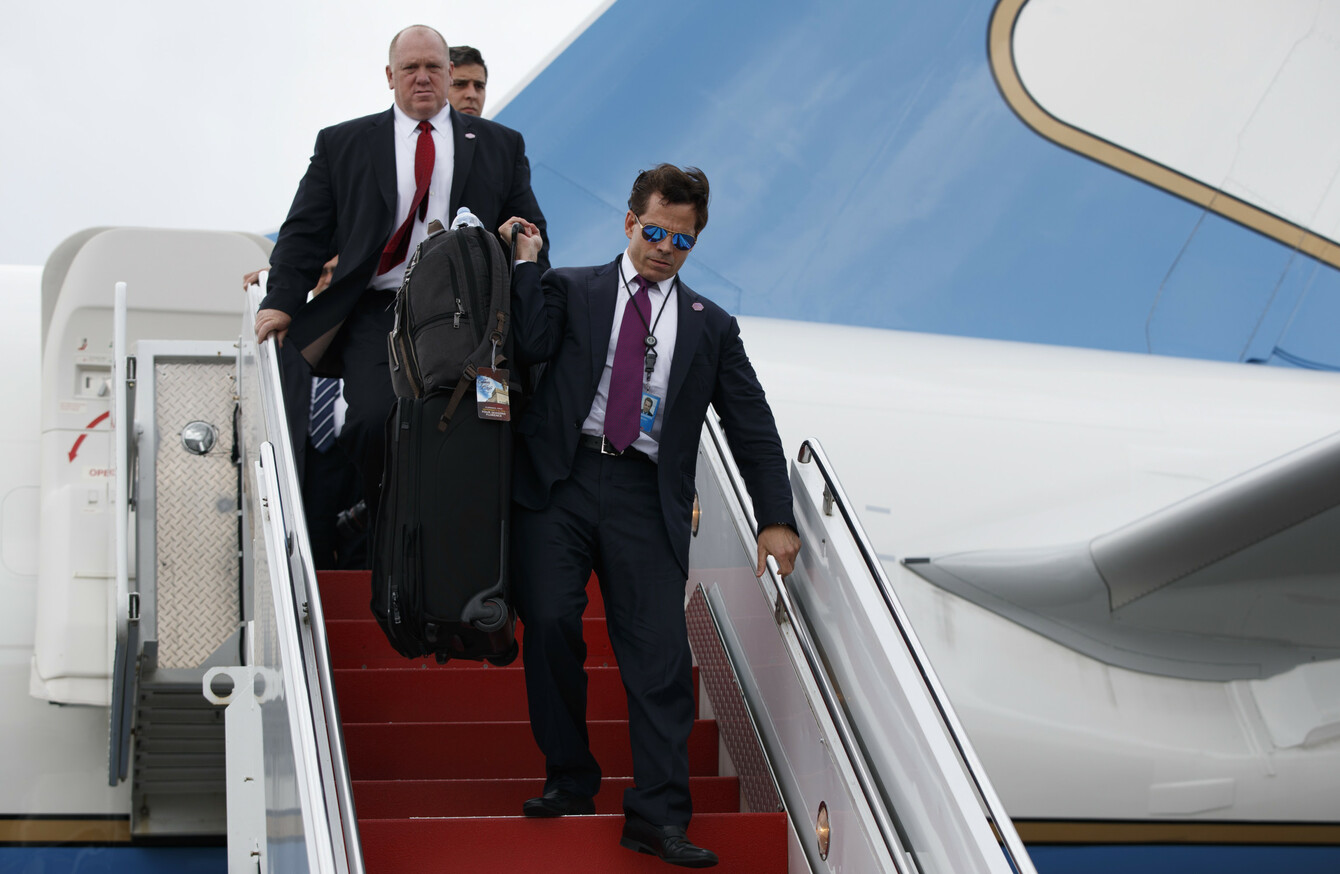 Image: Evan Vucci/PA Images
Image: Evan Vucci/PA Images
ANTHONY SCARAMUCCI HAS been removed from his position as communications director at the White House.
The wealthy New York financier held the position for just 10 days.
It comes after he launched a searing foul-mouthed attack on his most senior colleagues on Friday. He described chief of staff Reince Priebus as a "paranoid schizophrenic".
Scaramucci has also boasted about reporting directly to the president and not the chief of staff John F Kelly.
The New York Times reports that the decision to remove Scaramucci came at Kelly's request.
The financier arrived at the White House vowing to serve Trump's interest and right a badly faltering administration.
According to a statement by press secretary Sarah Huckabee Sanders, Scaramucci "felt it was best" and wants to give John Kelly "the ability to build his own team".
Sean Spicer, who resigned as press secretary on the day of Scaramucci's hiring, used the same "clean slate" language to explain his own departure.
The full statement from the White House about Scaramucci's departure is just 42 words in length.
"Anthony Scaramucci will be leaving his role as White House Communications Director," the statement says. "Mr. Scaramucci felt it was best to give Chief of Staff John Kelly a clean slate and the ability to build his own team. We wish him all the best."
Just hours ago, Trump sent a tweet stating that there was no chaos in the White House.
Additional reporting by Associated Press.