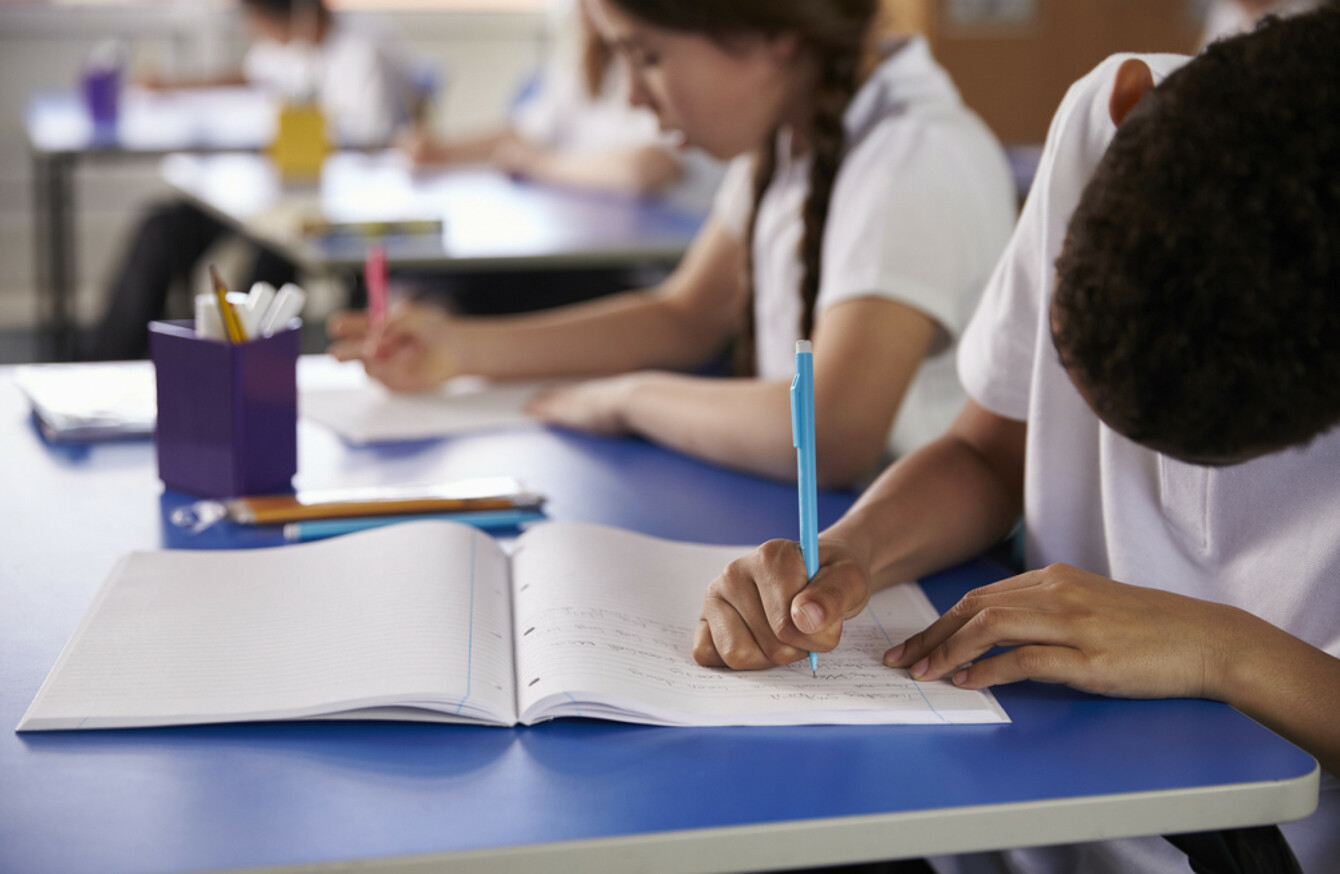 Image: Shutterstock/Monkey Business Images
Image: Shutterstock/Monkey Business Images
THE TRANSITION FROM primary to secondary school can be a daunting time for children, but a new study shows that those with special educational needs and students from more disadvantaged background find it harder than their peers.
Girls also have more difficulty making the change than boys, according to the latest Growing Up In Ireland report on childhood experiences in Ireland.
The report – Off to a Good Start? Primary School Experiences and the Transition to Second-Level Education – looks at how children experiencing transitioning between school levels.
The report finds that while most children settle well into a new secondary school, about a fifth are anxious about making new friends and miss their primary school friends.
Young people become less confident about their own academic abilities as they make to move to secondary level. The study also finds that people who perform academically better find it easier to adjust.
Transitional difficulties
The report findings are based on interviews conducted with young people when they were nine and 13 years of age, as well as interviews with their parents and questionnaires completed by their principals and teachers.
It found that 13-year-olds were broadly positive about school, with 66% of girls and 57% of boys saying that they like school "very much" or "quite a bit".
It also found, however, that there was more of a negative attitude to school and poorer level of school attendance found among those from families with lower levels of education and from lone parent families.
It also found that young people with special educational needs had more of a negative attitude towards school than their peers.
Primary school attitudes also set the tone for how young people would enjoy school later. Children who were negative about school at the age of nine were more likely to be negative later on.
In general, second year students were more negative about school than those in first year.
Policy implications 
Following on from the research, the report found that it was important to provide and engaging primary school experience for children as a basis for how they would engage later in secondary school.
It also found that young people's experiences and outcomes are shaped by their social background. The majority of students from disadvantaged backgrounds do not attend DEIS schools – which highlights the need for providing more assistance for disadvantaged groups across all schools.
Commenting on the report, Children's Minister Katherine Zappone said that it would help inform policy in the future.
"It generates some important insights about the role of early school experiences, as well as difficulties encountered by particular groups," she said.
One of the key findings shows that young people's school experiences and outcomes are shaped by their social background. This research will help inform policy on supports for children, young people and their families.
The report was authored by Emer Smyth of the Economic and Social Research Institute (ESRI).