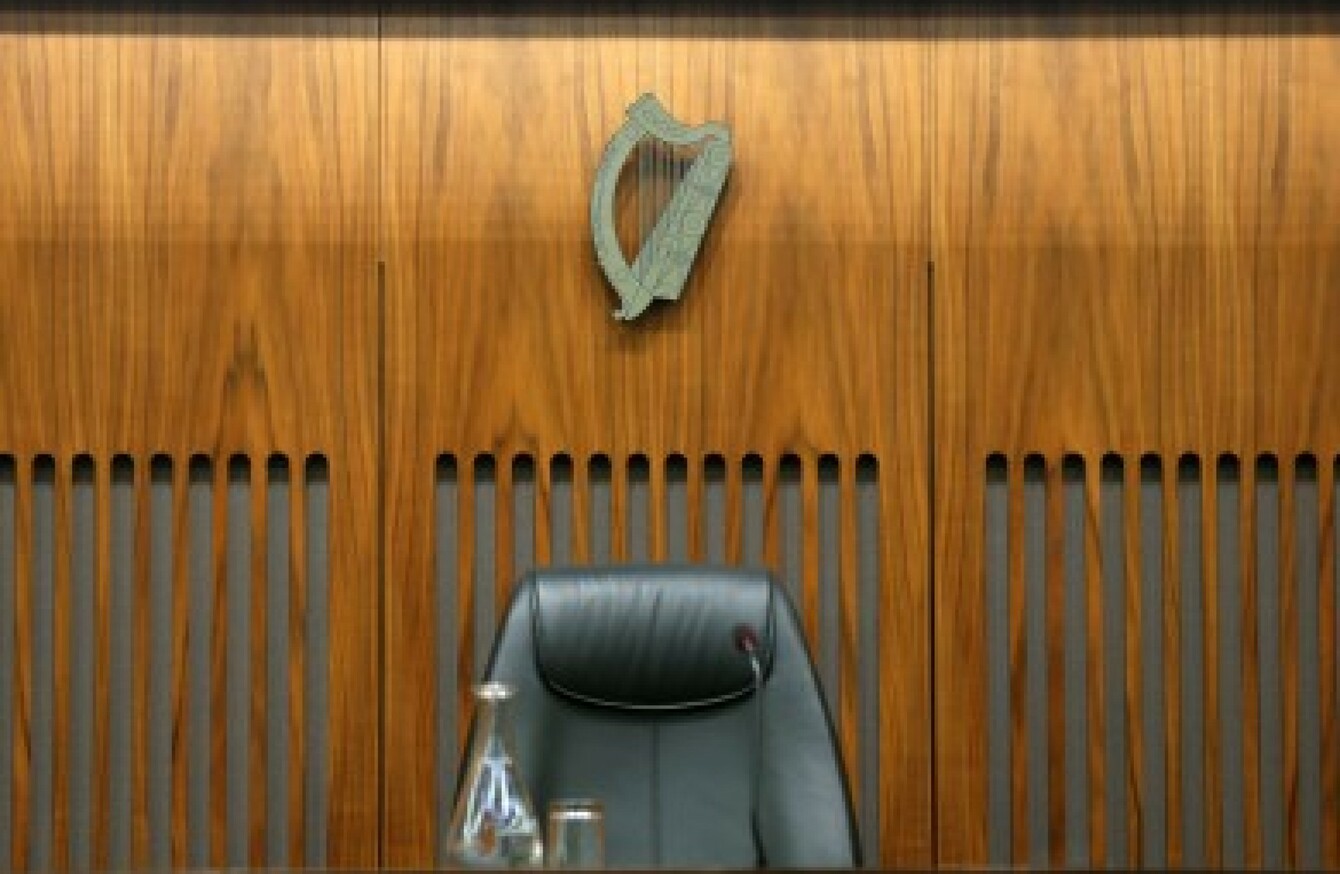 Image: Laura Hutton/Photocall Ireland
Image: Laura Hutton/Photocall Ireland
FINAL SENTENCING IN the case of an inmate who assaulted three prison officers has been adjourned until the implications of the recent High Court decision on activation of suspended sentences have been clarified.
Earlier this week Mr Justice Michael Moriarty declared the law governing the power of courts to activate suspended sentences in cases where a criminal has been found guilty of a new offence is unconstitutional.
Today Judge Melanie Greally at Dublin Circuit Criminal Court said she wished to impose a partially suspended term on Eoghan McGarry, 30, but was not going to impose a sentence that could not be enforced if he re-offended.
McGarry, of no fixed abode but originally from Tallaght, Dublin, pleaded guilty to assault causing harm to the three men at Mountjoy Prison on 23 April, 2015.
The court heard McGarry launched himself at the men "like a lunatic" armed with a home made weapon fashioned from razor blades and toothbrush as they delivered breakfast to his cell.
Two of the men suffered from post traumatic stress following the attack and have not returned to work. McGarry appeared in court flanked by five prison officers in riot gear.
Judge Greally imposed sentences of two and a half years on McGarry consecutive to his current prison sentence and indicated she was proposing to impose a four and half year sentence with the final year suspended on the most serious assault.
She commented that there was a "lacuna" and "confusion" in this area of the law at the moment and she was going to adjourn finalising the case until the end of July when the implications of the High Court decision had been fully settled.
McGarry is currently serving a four-year sentence with the final year suspended for aggravated burglary imposed in March 2015. He is due for release in December 2017. He has 38 previous convictions including assault, burglary and criminal damage.
Luigi Rea BL, defending, said McGarry suffered mental health difficulties which were affected both by illicit drug taking and not taking his prescribed medication.
During today's hearing an agitated McGarry shouted from the dock that he did not need to take his medication and was being harassed by prison officers. He said he wanted his sentence dealt with today.
Judge Greally noted that McGarry had a diagnosis of paranoid schizophrenia and responded well to medication but took it sporadically. She said the assault of prison officers in the course of duty was a severely aggravating factor.
Maria McGarry, mother of the accused, told Mr Rea that her son was a good person when he was taking his medication. She said she had visited him in prison prior to the assaults and had been concerned that he was not well.
Comments have been turned off on this article as legal proceedings are ongoing.