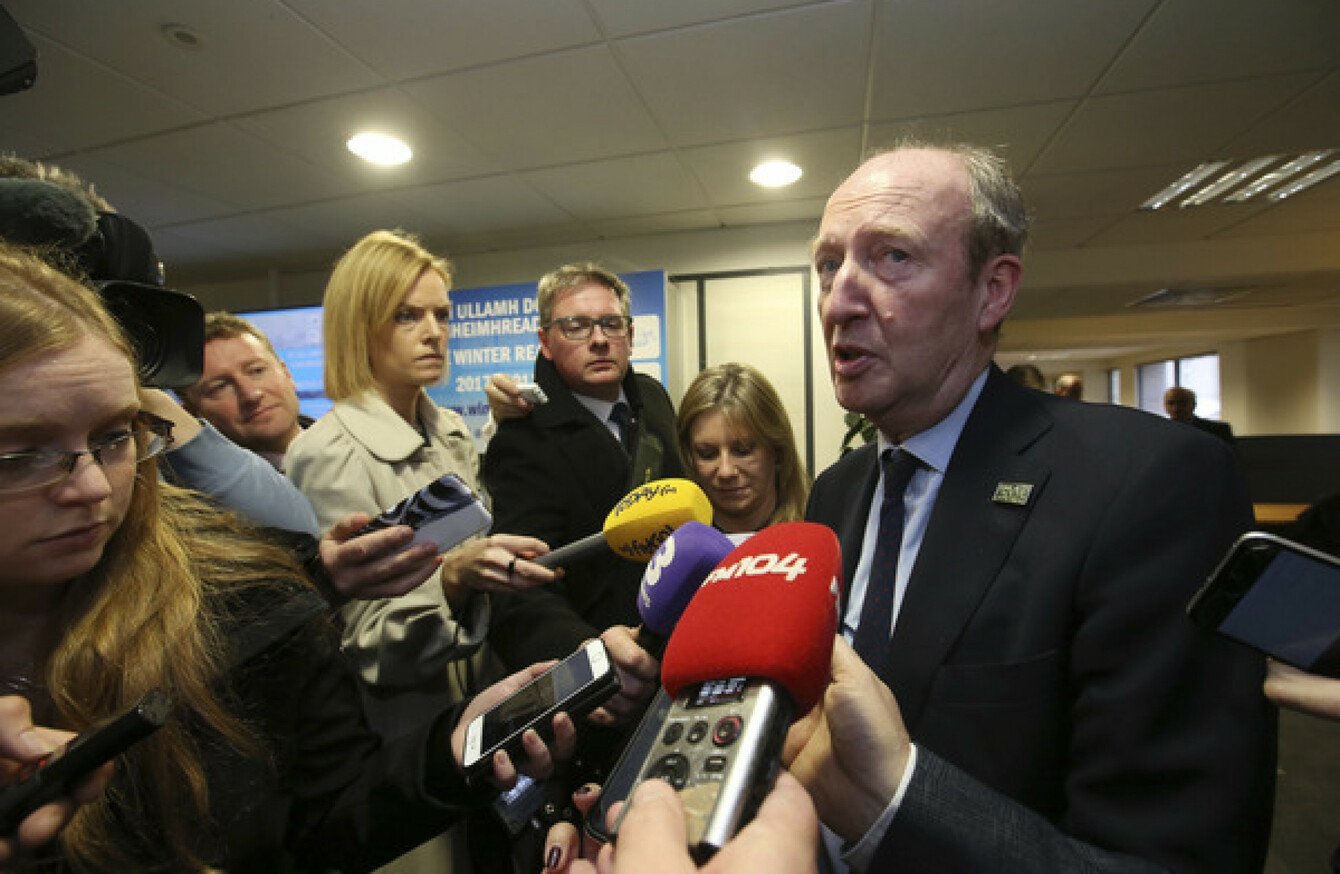 Transport Minister Shane Ross speaks to reporters today.
Image: Sam Boal/Rollingnews.ie
Transport Minister Shane Ross speaks to reporters today.
Image: Sam Boal/Rollingnews.ie
SHANE ROSS HAS been defending the government's plans to crack down on car owners who allow unaccompanied learner drivers to use their vehicles.
For the first time, owners could face prosecution under new measures approved by Cabinet yesterday.
Ministers also approved proposals which will allow gardaí seize a vehicle if a learner driver is discovered to be driving without a qualified driver present.
The changes are being dubbed the 'Clancy Amendment' in recognition of Noel Clancy, who has been campaigning for action in the area. The Cork man's wife Geraldine and daughter Louise were killed in 2015 when their car was struck by a learner driver who was driving unaccompanied.
Since their deaths, he has been campaigning for a change in the law that would make the car owner and driver equally accountable in the law.
Ross had committed to the new legislation last year, but it's understood it ran into legal difficulties.
Speaking this morning, AA Ireland director Conor Faughnan said he was concerned that the laws may be difficult to enforce.
"I would have a concern that that might be a difficult law to get through in a robust manner that was constitutional because you are punishing me for another adult's deeds and I just think it might be a tough one to defend against inevitable legal challenge," Faughnan told Newstalk Breakfast.
Faughnan also said it was "absolutely demonstrably true" and "provable by any road data internationally" that it was unsafe for learner drivers to be on the road unaccompanied.
Minister Ross told TheJournal.ie that the two amendments will be included in the Road Traffic Amendment Bill, which is due before the House next Tuesday.
It's envisaged that legislation will pass before the Christmas break.
Speaking at the government's winter information campaign launch today, Minister Ross told reporters:
"It's not just one tragedy, it's repetitive.
"What we are determined to do is to make sure that people do not lend their cars or give their keys to unaccompanied learner drivers."
He added:
Learner drivers who drive unaccompanied are breaking the law. They mustn't do it and we must enforce it.
Asked whether it was fair to punish car owners if an unaccompanied driver takes their vehicle without their knowledge, Ross replied:
Legislation will be quite specific and will say they [the car owners] must do it knowingly.
It's believed the two law changes will go unopposed by opposition parties.
With reporting by Christina Finn