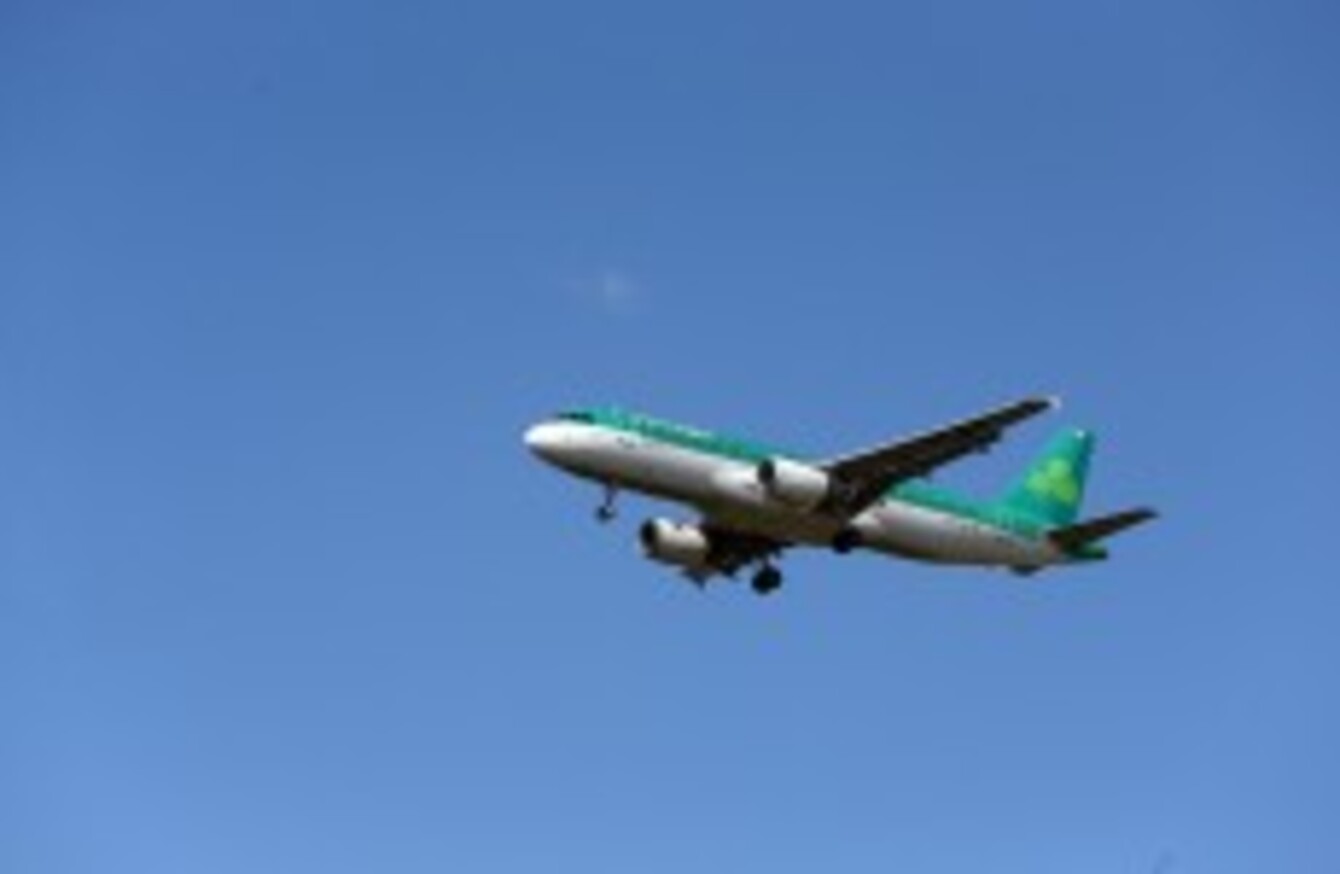 Image: Steve Parsons/PA Archive/Press Association Images
Image: Steve Parsons/PA Archive/Press Association Images
WORKERS AT AER LINGUS have been told the airline is planning to close a cabin crew base at Shannon Airport, which employs 87 people.
It follows a dispute between the company and members of the IMPACT trade union on staffing levels for new transatlantic services, which will use smaller planes leased from another company.
The union has refused Aer Lingus's  proposal that cabin crew operate the flights with the four staff members, and is accusing the airline of an unwillingness to negotiate. The company confirmed this morning it would outsource cabin crew services on the new transatlantic services from January.
IMPACT has condemned today's decision, but said there is still sufficient time to find a way to resolve outstanding issues and reverse the move.
Assistant General Secretary of the union Michael Landers said it was entirely unnecessary: "We have made consistent efforts to have discussions with the company on the appropriate crew levels for this new service."
"Management has attempted to bully its own staff into submission with an ultimatum, and then slammed the door on discussions when it announced it would outsource crew."
Speaking on RTÉ's News at One, Declan Kearney of Aer Lingus defended the airline's position, saying that carriers in the US operated planes of a similar size with three cabin crew.
On the same programme, Landers said the union was prepared to take whatever action necessary to protect its members "whether that be legal action or industrial action".
The pilots' branch of the union, IALPA, has said that its members are monitoring developments at Shannon. The pilots had agreed to operate the new transatlantic routes based on the understanding that Aer Lingus cabin crew would work on the service.
Cabin crew at Aer Lingus are already being balloted for industrial action on a range of issues including rostering, and management's decision to outsource the transatlantic service in 2014.
That vote closes next Wednesday at midday.