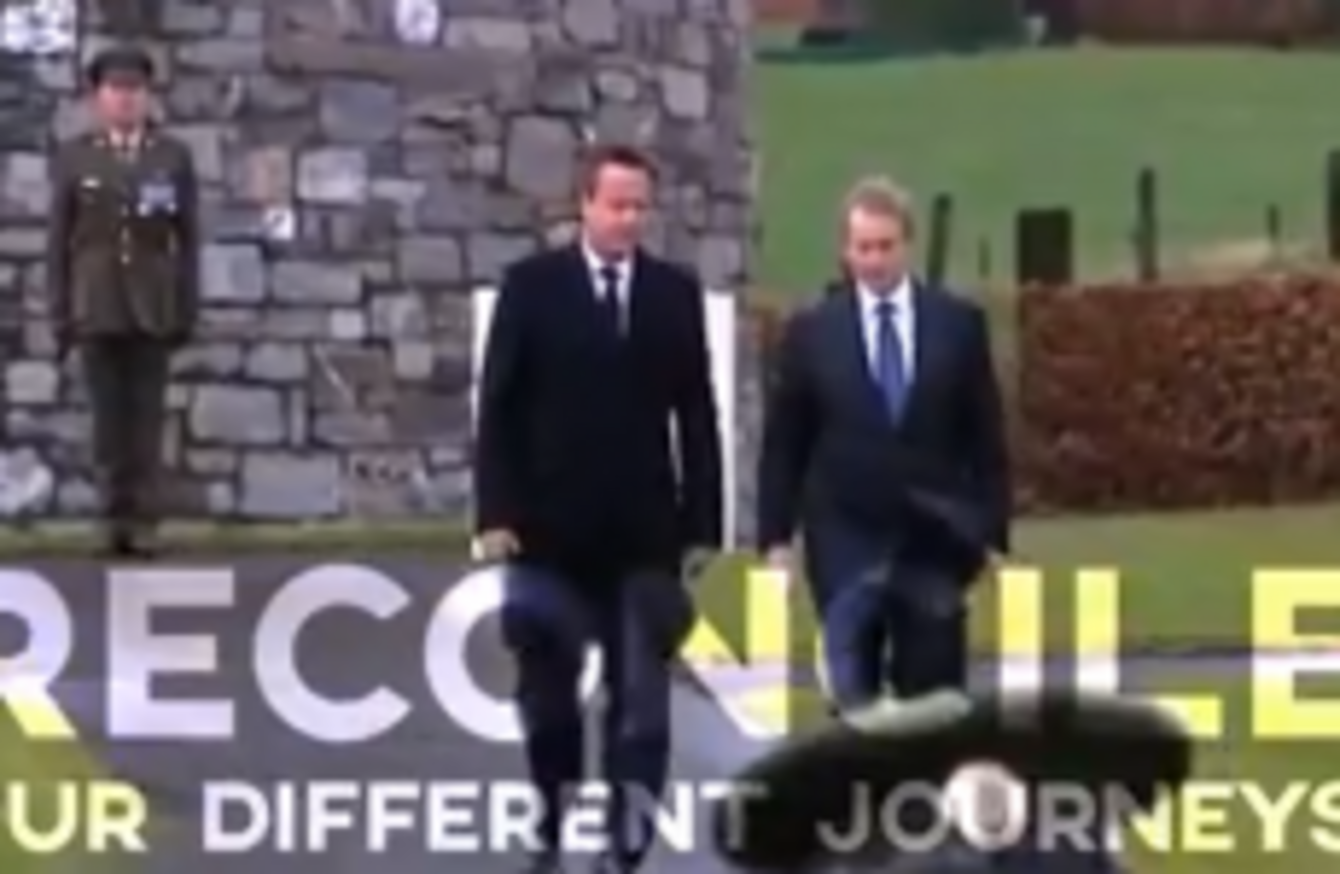 A still from the much-hated official 2016 video.
A still from the much-hated official 2016 video.
SINN FÉIN's GERRY Adams, Mary Lou McDonald and Martin McGuinness will launch the party's alternative schedule of events to commemorate the 1916 centenary later this week.
Full details will be given at a press conference on Friday, but it's understood a major event will be held in Dublin this August to commemorate the 100th anniversary of O'Donovan Rossa's funeral, and that a large-scale exhibition will also take place around Easter next year.
Dublin councillor and Sinn Féin national commemoration committee member Michéal McDonncha said the party was launching its own programme in the wake of widespread dissatisfaction with the Government's plans for 2016.
The official launch of 'Ireland 2016′, in November of last year, was mired in controversy…
The website for the initiative contained 'gibberish' Irish for starters — apparently derived via Google Translate. And then there was the small matter of the promotional video (below) which failed to mention any of the signatories of the Proclamation.
Source: exteriority/YouTube
The Government is pledging the official events will be inclusive — and while a number of key ceremonies and programmes have been announced already, they're asking for individuals and groups to give their input on what should happen via the 2016 website.
A group of 1916 relatives unhappy with the coalition's efforts have also announced their own plan for alternative events. Several hundred people turned up for a public meeting held by the group before Christmas.
James Connolly Heron — the great grandson of James Connolly — was among the organisors of that meeting.
He's described the official plans as a "shambles" — and said he would also be attending the Sinn Féín launch at Wynn's Hotel in Dublin on Friday.
A number of other relatives had also been invited and planned to attend, he confirmed.
"We welcome events by anybody, given the lack of Government organisation," Connolly Heron said.
Members of relatives groups were constantly being asked about official plans for next year, he said, "but we can't give any kind of answer as to what's happening".
We're now just over a year away — so 2015 is an ideal opportunity to get the ball rolling.
Alongside the relatives, historian Tim Pat Coogan, artist Robert Ballagh and singer Frances Black are also listed as attendees in Sinn Féín's press release for the launch — as are Palestinian Ambassador Ahmad Abdelrazek and Cuban Ambassador Hermes Hernera Hernandez.
Councillor McDonncha said the diplomats were being invited to the launch as 1916 had been important "not just nationally, it was important internationally".