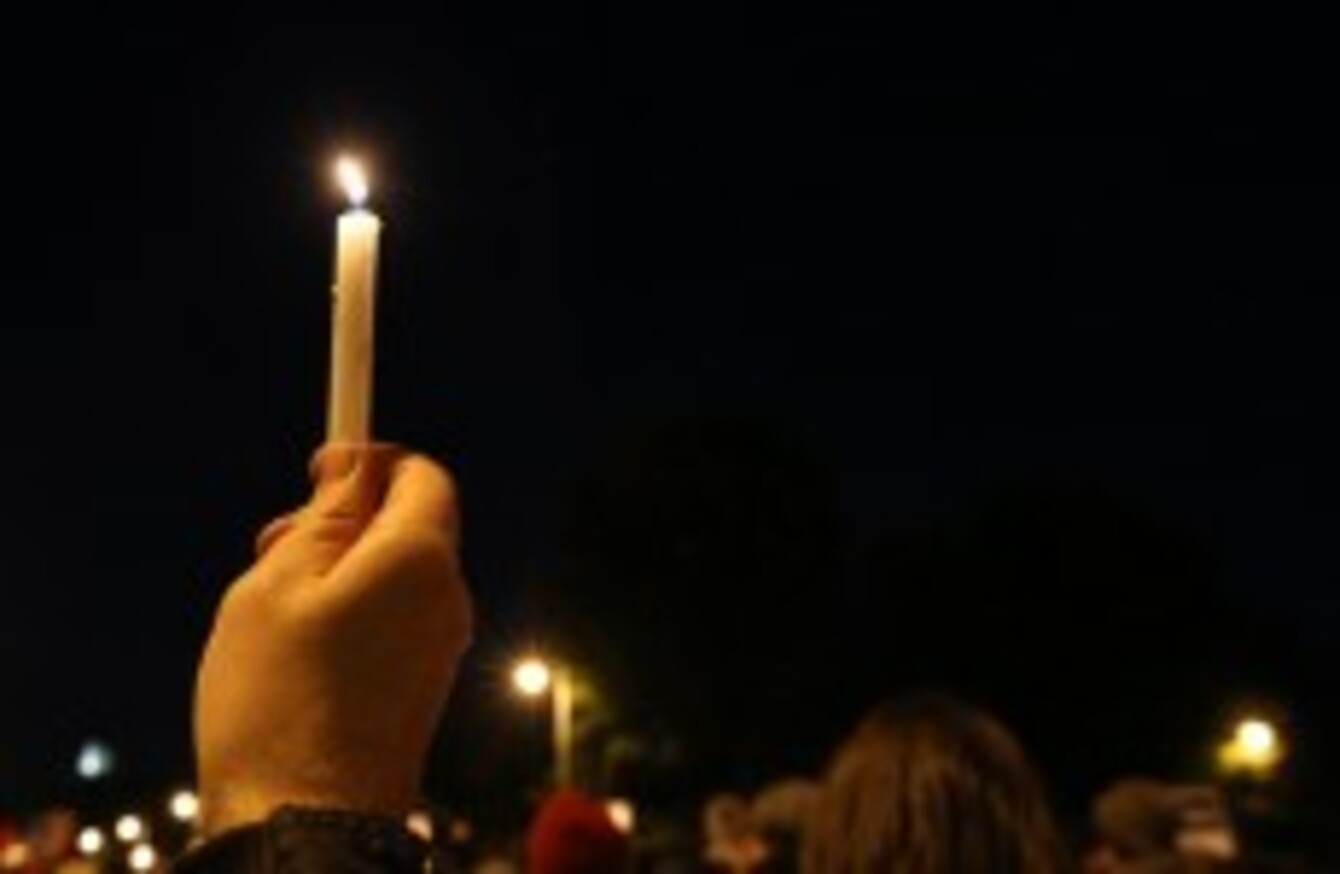 A person taking part in yesterday's rally calling for legislation for the X Case in Dublin
Image: Sam Boal/Photocall Ireland
A person taking part in yesterday's rally calling for legislation for the X Case in Dublin
Image: Sam Boal/Photocall Ireland
SINN FÉIN IS calling for all-party support for its X Case motion when it brings it to the Dáil this week.
Speaking in Dublin yesterday in advance of the demonstration in the city for Savita Halappanvar, Sinn Féin deputy leader Mary Lou McDonald said that all-party support "is long overdue".
"There are various inquiries into this tragedy and we have to wait for their outcome to know the full story of what happened to Savita," she said.
What we know now, however, is that there is a need for long-overdue legislation on the termination of pregnancy where a woman's life is in danger. Women in their reproductive years deserve to know the medical profession has the protection of the law to act appropriately in those terrible circumstances.
The motion "resolves to await the outcome of the ongoing inquiries into all aspects of this tragedy" and "acknowledges that the Oireachtas must legislate to give effect to the 1992 judgment of the Supreme Court (the 'X Case')".
Sinn Féin will propose a Dáil motion in the coming week that seeks to get the government to act to introduce the legislation. "I am calling on TDs from all parties to support it. It is time to act now," said Deputy McDonald.
Today's Sunday Business Post says that Fine Gael is pushing to avoid a Dáil vote on abortion law. It says that the party wants to introduce legal certainty on the issue without the need for new primary legislation. This situation could involve guidelines being drawn up by the HSE and Medical Council.
However, today's Sunday Independent says that a majority of TDs back legislating for the X Case, and that just 41 of the 166 TDs would oppose this, if they were given a vote free from the party whip system.
The debate will take place on Tuesday and Wednesday, with the Dáil voting on the motion on Wednesday at 9pm.
Yesterday, between 10 – 12,000 people turned out for a rally in memory of Savita Halappanavar, and calling for legislation for the X Case, in Dublin, gardaí said. Hundreds more turned out for rallies and vigils around the country.
An inquiry is underway into the death of Savita at a Galway hospital in October following a miscarriage, during which her husband said she was refused a termination.