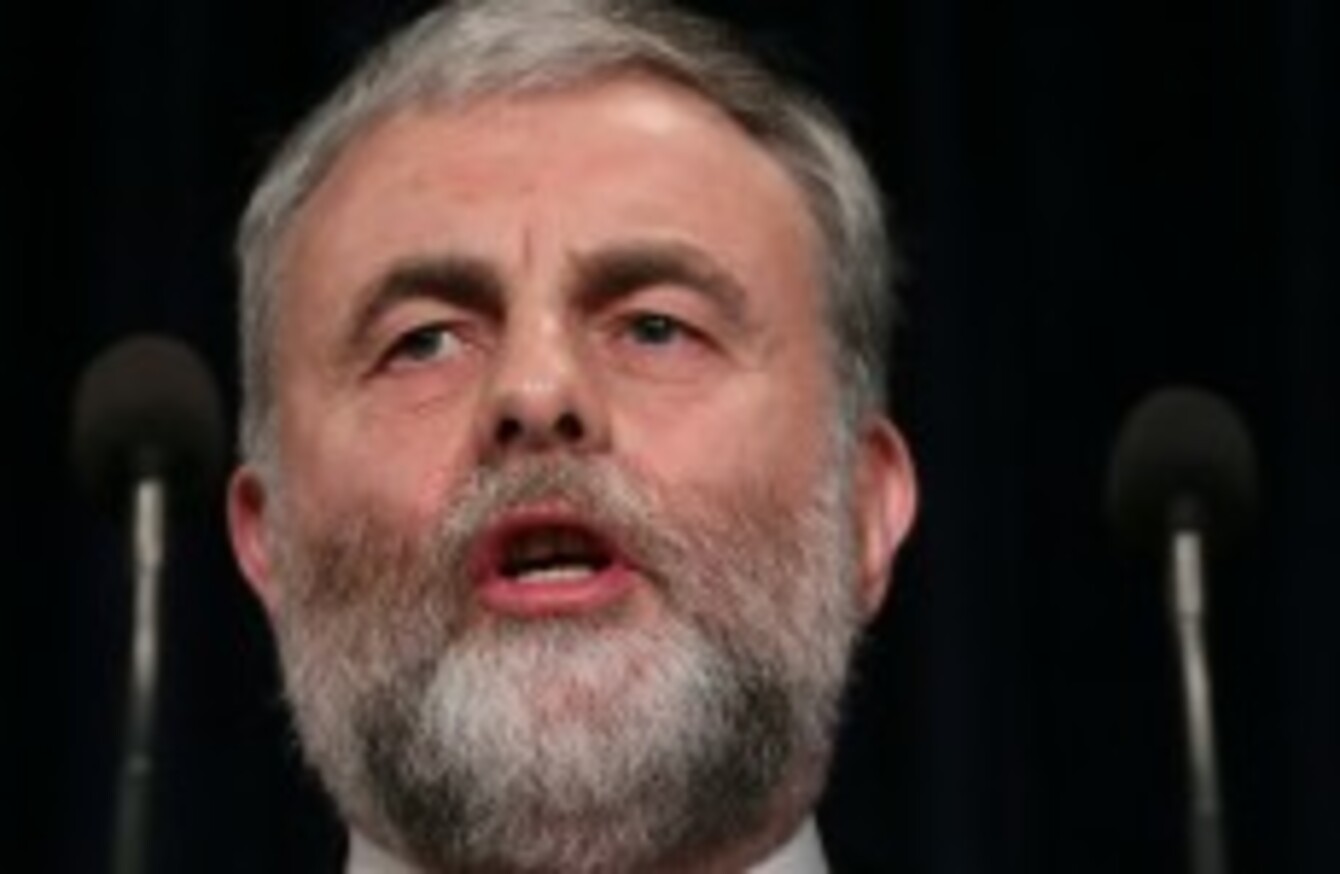 General President of SIPTU Jack O'Connor.
Image: Laura Hutton/Photocall Ireland
General President of SIPTU Jack O'Connor.
Image: Laura Hutton/Photocall Ireland
SIPTU TRADE UNION have called on the Government to defer water charges, but won't be participating in the Right2Water protests taking place this weekend.
The General President Jack O'Connor said that he "fully understands and empathises" with those who plan to participate in the demonstrations tomorrow against the water charge regime, but said that the union believes there is another solution.
Tax credit 
SIPTU favours the refundable tax credit concept to offset the cost of each person's normal requirement for water. "This is the best way of minimising the cost to the people of Ireland because otherwise the public water supply will cost more not less," he said.
He said the Government chose to ignore trade union proposals for this refundable tax credit which he said could have ensured that normal domestic needs are covered while encouraging users to conserve water and reduce waste.
We have said that the proposed charging structure is profoundly regressive and inequitable and that is a view shared by the tens of thousands of people who are expected to come out and protest tomorrow.The impact of these charges affects those on lower to middle incomes to a much greater degree than wealthy people. There are far too many people who simply cannot pay and too many more who will find it extremely difficult to do so.
The union called on the Government to defer the water charges and to devise a method of offsetting the full cost of providing an adequate supply of treated water to meet normal domestic needs. "At the same time it needs to find a way of providing the investment to fix the infrastructure and create a modern water supply system in public ownership," said O'Connor.