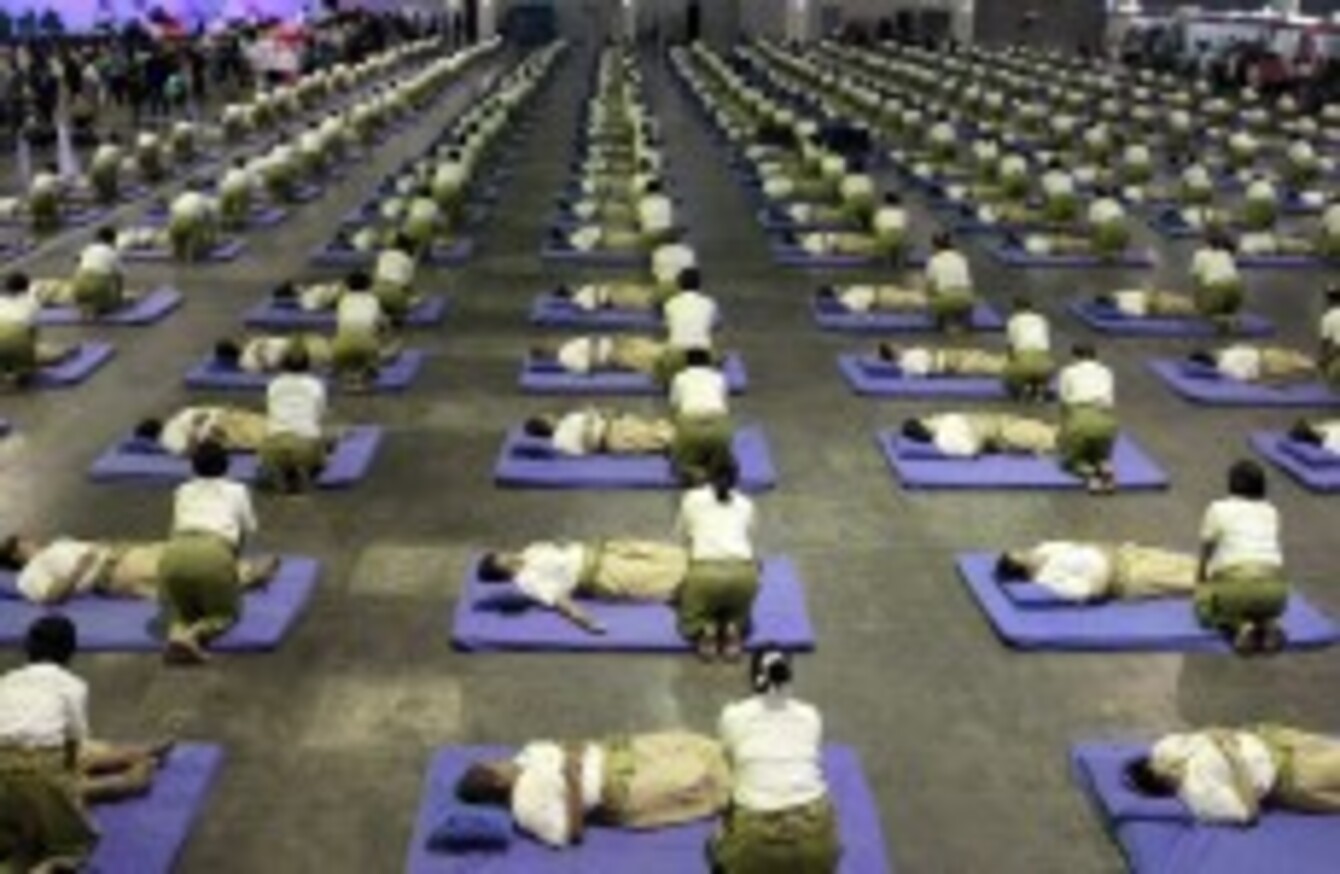 Image: Apichart Weerawong/AP/Press Association Images
Image: Apichart Weerawong/AP/Press Association Images
IT'S A DAY of rest, and you may be in the mood for a quiet corner and a comfy chair. We've hand-picked the week's best reads for you to savour.
1. Extreme massaging
John Jeremiah Sullivan describes, in exquisite detail, his experience of having multiple massages over a short period of time. (The New York Times)
Like you, probably, I know a couple of people who go around parties rubbing other people's backs, and I cringe at their approaching hands. One of these shoulder-pirates laughed at me for it once, after I flinched, telling me I needed to "learn to receive love," and I thought, That's probably true, I'd bet I do. Faux-wise passive-aggressive hippie maxims always seem true and wounding in the moment.
2. Before monopoly, there was cooperation
Christopher Ketcham traces the hidden history of the game that has been played by over one billion people. (Harpers Magazine)
The players could, however, vote to do something not officially allowed in Monopoly: cooperate. Under this alternative rule set, they would pay land rent not to a property's title holder but into a common pot—the rent effectively socialized so that, as Magie later wrote, "Prosperity is achieved."
3. How mob justice leaves no-one safe
Teju Cole delves into how a simple accusation in Nigeria – true or otherwise – can lead to a quick, violent and very public death. (The Atlantic)
There were only two possible outcomes once guilt was established: They either burned the car, or they burned the car and its driver. But on this night, another voice spoke out of the crowd claiming that, no, it was the man bleeding on the road who had hit another motorcycle. Some section of the crowd seemed to believe this, and Ipadeola walked back to his car, shaking, hoping that the tide which had suddenly turned in his favor wouldn't suddenly turn again. He made it home alive that night. He lived to tell the tale.
4. The one that got away
Vanessa Veselka was a hitchhiker who took a lift from a stranger who tried to kill her. Years later she found out that she was one of the lucky ones.  (GQ)
A few minutes later, he pulled the truck onto the shoulder of the road by some woods, took out a hunting knife, and told me to get into the back of the cab. I began talking, saying the same things over and over. I said I knew he didn't want to do it. I said it was his choice. I said he could do it in a few minutes. I said it was his choice. I said I wouldn't go to the cops if nothing happened to me, but it was his choice—until he looked at me and I went still. There was going to be no more talking. I knew in my body that it was over. Then he said one word: Run.
5. The people who forget to die
Dan Buettner searches out a small Greek island where there are no clocks, and where life moves at the pace that people want it to. (The New York Times)
Today, three and a half decades later, he's 97 years old — according to an official document he disputes; he says he's 102 — and cancer-free. He never went through chemotherapy, took drugs or sought therapy of any sort. All he did was move home to Ikaria.
6. Chile's chance to change
Alan Bellows looks back to when the British theorist Stafford Beer put Chile on the cusp of technological greatness, only to be thwarted by the CIA. (Damn Interesting)
Stafford Beer was in London lobbying support for the Chilean government when he saw the news on a newspaper billboard. The headline was technically incorrect but sufficient in substance: "Allende Assassinated." Beer had apparently missed his deadline.
… AND A CLASSIC READ FROM THE ARCHIVES…
In 1994, Ron Suskind wrote two articles about Cedric Jennings, an inner-city student from the wrong side of town with some very big dreams. He won a Pulitzer prize for them a year later. You can read the pieces, which originally appeared in the Wall Street Journal, here and here.
Cedric has almost no friends. Tall, gangly and unabashedly ambitious, he is a frequent target in a place where bullies belong to gangs and use guns; his life has been threatened more than once. He eats lunch in a classroom many days, plowing through extra work that he has asked for. "It's the only way I'll be able to compete with kids from other, harder schools," he says.