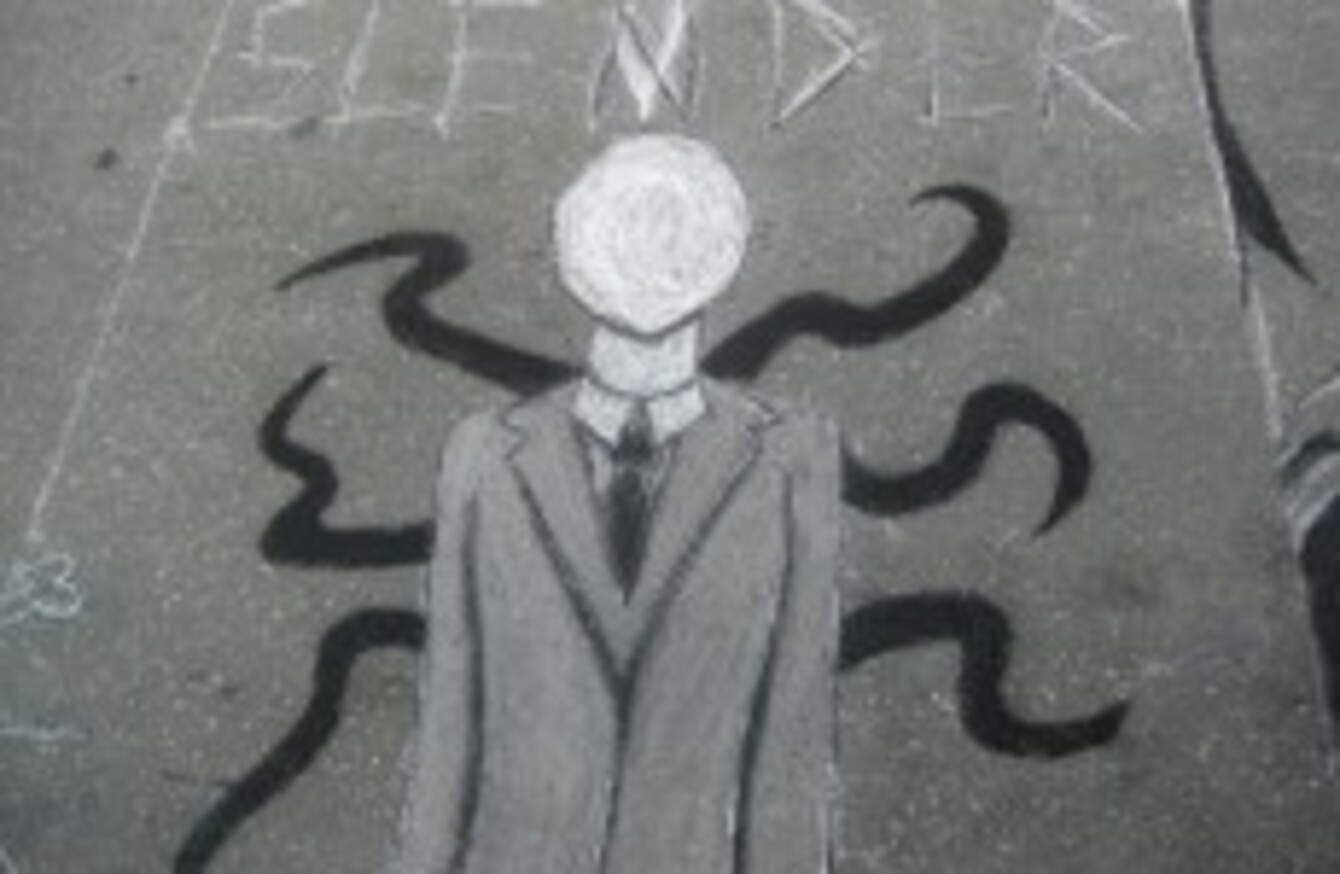 The Slender Man is described as a tall, dark, faceless man who preys on children.
The Slender Man is described as a tall, dark, faceless man who preys on children.
A PAIR OF 13-year-old Wisconsin girls accused of luring their friend into the woods to stab her as a sacrifice to the fictitious horror character Slender Man are set to formally enter their pleas in the case.
The teens are being tried as adults and face decades in prison in connection with the 2014 attack in which they stabbed their friend 19 times.
They are expected to appear in court at a brief arraignment hearing today.
An solicitor for one of the girls said before today's that she would enter a plea of not guilty. The other girl's attorney did not respond to messages.
Investigators have said the two plotted for months to lure their friend Payton Leutner into the woods after a sleepover.
They intended to kill her, police say, to win the favour of Slender Man, described as an unnaturally tall and thin man who wears a dark suit and has no visible facial features.
Slender Man stories have proliferated online in recent years. It began back in 2009 as a simple Photoshopped photo on the SomethingAwful forums.
According to Know Your Meme, Slender Man's creator, Victor Surge (AKA Eric Knudsen), presented the Photoshopped images as actual photos of children who were allegedly abducted by the monster. Slender Man lurks in the background of each photo.
In this case the two girls wanted to kill for him, in part, to prove his existence, police documents allege.
The girls, 12 at the time of the stabbing, believed they would have a home in Slender Man's mansion if they carried out the attack, police say.
After stabbing their friend and leaving her for dead, the girls started walking to a forest 300 miles away, where they believed he lived, according to police documents.
Payton suffered 19 stab wounds, including one that doctors say narrowly missed a major artery near her heart. After the attack in a wooded park, she crawled to a road and was found lying on a sidewalk by a passing bicyclist.
Despite the attack, she staged what her family called a "miraculous" recovery and was back in school in September, three months after the attack.
Tony Cotton, an lawyer for one of the girls, said she would enter a plea of not guilty and not guilty by reason of mental disease or defect. The other girl's attorney did not respond to requests for comment ahead of the hearing.
Defence lawyers have argued previously that the case belongs in juvenile court, saying the adolescents suffer from mental illness and won't get the treatment they need in the adult prison system.
But Waukesha County Circuit Judge Michael Bohren decided this month that the girls should be tried in adult court despite their age, saying if they were found guilty in the juvenile system they would be released at 18 with no supervision or mental health treatment. Keeping them in the adult system would protect them longer, he said.
They each face a charge of attempted first-degree intentional homicide.
The Associated Press has not identified the girls because an appeals court could move their cases to juvenile court, where proceedings are closed.
The girls face 65 years in prison if convicted as adults. They have been in custody since being arrested the day of the attack.
-With reporting from DailyEdge.ie