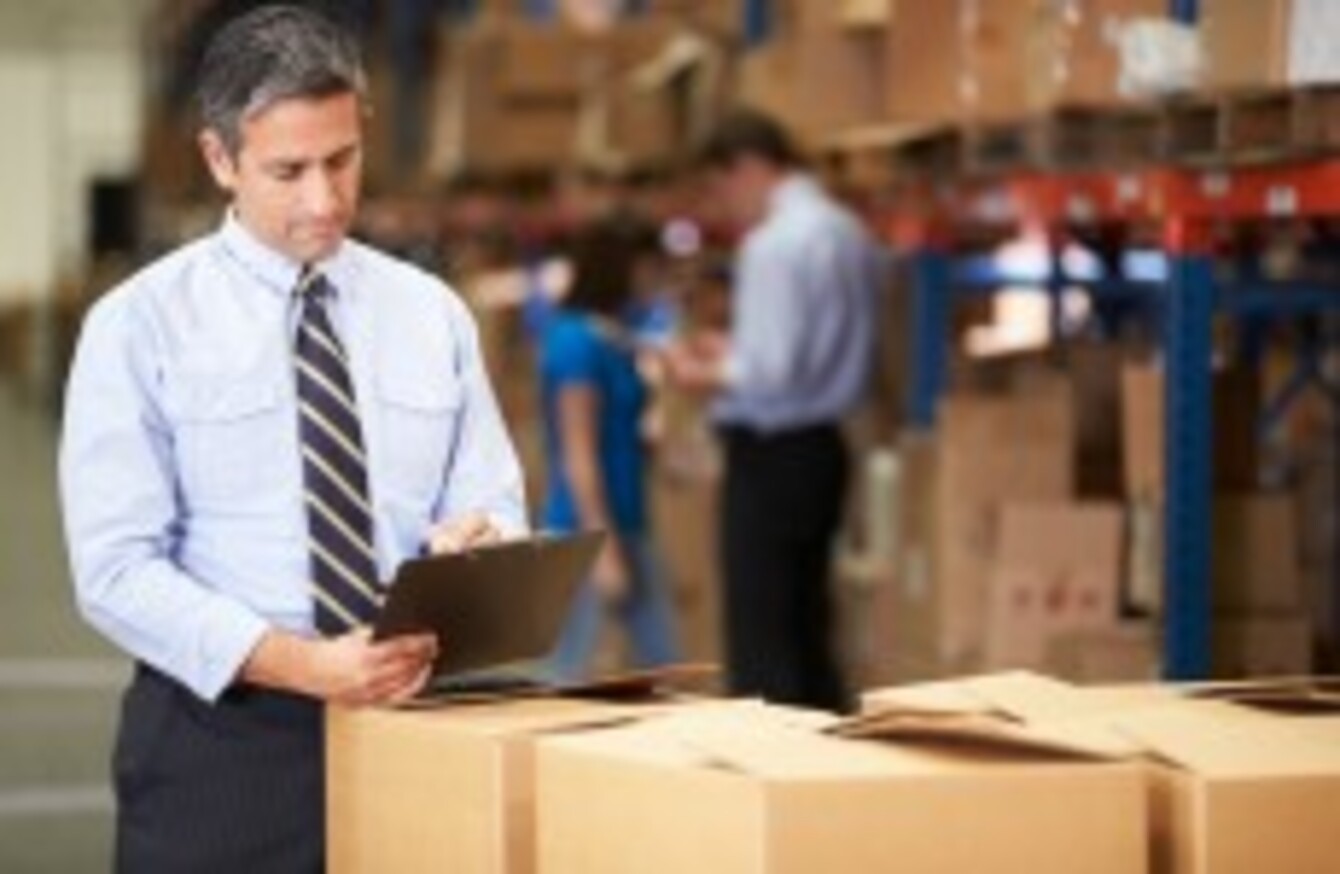 Image: Shutterstock
Image: Shutterstock
WHILE THE OVERALL government satisfaction rating has gone up for small and medium businesses, the figures are still relatively negative, according to the Irish Small and Medium Enterprise Association, ISME.
The latest Government Satisfaction Survey shows that the overall satisfaction rating improved from -41% to -4%, with small businesses the least satisfied at -58%, while medium businesses are satisfied at 8%.
Government satisfaction
The manufacturing is the least satisfied sector, at -28%, but all sectors recorded an increase in Government satisfaction.
Commenting on the survey, ISME CEO, Mark Fielding said the figures reflect increased satisfaction levels amongst SME owner-managers with the Government's performance.
Fielding said:
However, this is no excuse for Government complacency as the figures are largely still negative. Budget 2015 is an opportunity for Government to build on this improvement, not through the popularity-politics of giveaway budgets that we have seen in the past, but through sustainable and innovative policies which will improve competitiveness.
ISME has called on Government to address the continuing increases in business costs which are negatively affecting SMEs and holding back the recovery.
"The indicators all show positive improvements in line with the general consensus that the economy is slowly working its way back to growth," said ISME, however, the association warned of any relaxation in the drive for productivity gains in the public sector in the long lead up to the next election.
Legal fees
They said that there are a number of items that need to be addressed. "The fact that inflation figures are so low gives a false impression of business costs and less incentive to take any action. A perfect example of this is the delay in addressing legal fees through legislation, which is being stalled by the usual suspects, the highly paid lawyers," said ISME.
In terms of banking, SMEs are more satisfied with banking, with satisfaction levels going from -66% to -47%.
ISME said that the improvement is a reflection of the slight improvements SMEs have seen in accessing bank finance.
"Small businesses are again the least satisfied grouping with a dissatisfaction rating of -53. All categories of micro, small and medium businesses score very high dissatisfaction ratings in this category, a clear signal to Government that their efforts in relation to bank finance must be improved," said the association.
Businesses were also asked for their rating for 'economic management post Troika'. The rating improved from -33 to +6 in this quarter, a reflection of the general positive economic feeling, said ISME.