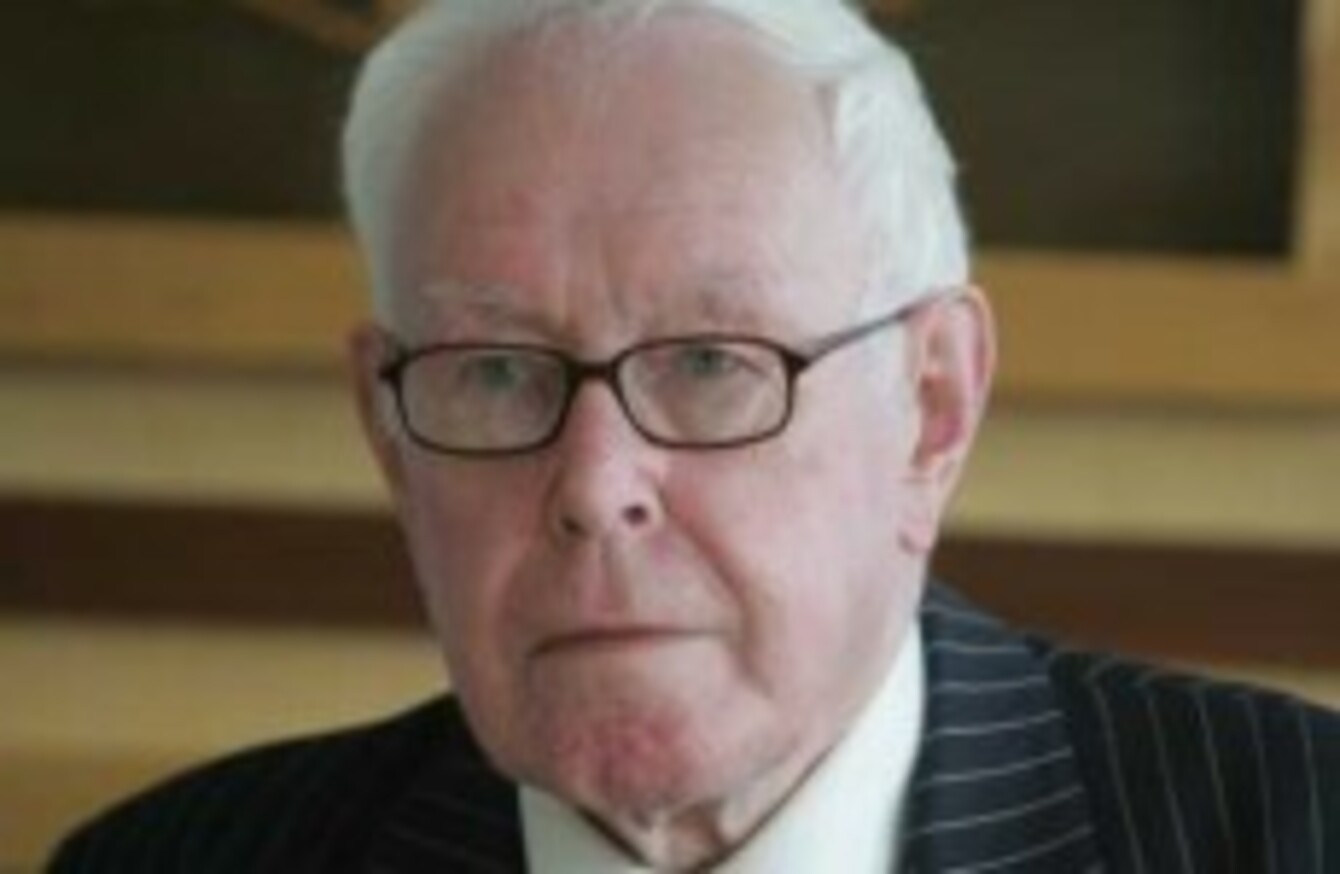 Image: Eamonn Farrell/Photocall Ireland
Image: Eamonn Farrell/Photocall Ireland
THE SOLE JUDGE leading a tribunal into alleged Garda complicity in the murder of two RUC officers has written to the Dáil asking for a six-month extension to its deadline for the publication of his report.
Judge Peter Smithwick, who has been leading the tribunal since May 2005, wrote to Dáil clerk Kieran Coughlan last week to request that the Dáil extend the deadline it set down on June 30.
"It is now quite apparent that with the list of witnesses as of today's date, the hearings will have to continue until the third week of November," Smithwick wrote in the letter, which has been published by the Oireachtas this morning.
Smithwick said the Tribunal had heard from 105 witnesses since it began hearing public testimony in June, and that it intended to hear from a further 42 witnesses.
"The Tribunal has continued with unfinished aspects of its private investigations and has pursued certain new lines of enquiry which have emerged," Smithwick wrote.
Since starting the public hearings – and it may be a consequence of the publicity given to the hearings – a number of persons hitherto unknown to the Tribunal have come forward with potentially important information.

This information has to be investigated and the persons who provide it interviewed to assess whether they have evidence that I need to hear. If so, then further time will be needed for these individuals to give evidence.
Smithwick added that time would also be needed to gain access to papers "held abroad" of which the Tribunal had only recently been made aware.
The deadline of November 30 for the publication of the Tribunal's written report had been set down by the Dáil on June 1, with justice minister Alan Shatter insisting that the deadline was not meant to hamper the work of the tribunal.
Correspondence later emerged between Shatter and Smithwick, however, in which Smithwick had asked for the government's deadline to be revoked "so that I may properly complete my task".
"The effect of a public deadline is to indicate to parties who may have an interest in frustrating the work of the Tribunal that they need only withhold co-operation for a few months in order to achieve their objective," Smithwick wrote at the time.
The Tribunal is examining allegations of Garda or State collusion in the murder of RUC chief superintendent Harry Breen and superintendent Bob Buchanan in 1989.
The pair were killed on their return from a Garda station in Co Louth.