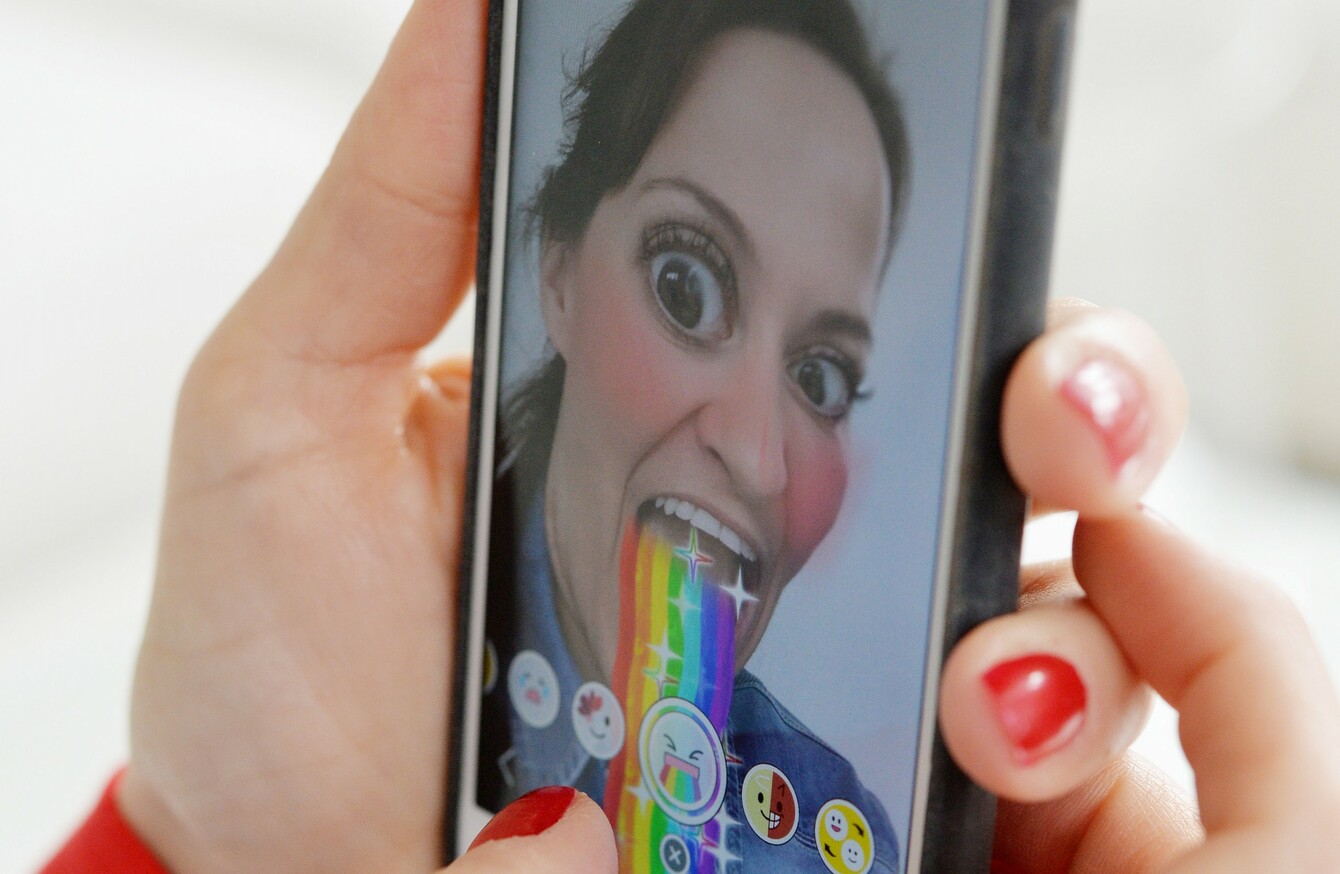 Image: P3472 Frank May
Image: P3472 Frank May
SNAPCHAT PARENTS SNAP Inc. saw its shares pummeled after posting a loss of $2.2 (€2.02) billion in its first quarterly results since its share offering earlier this year.
The loss for the California firm known for its disappearing messages reflects some $2 (€1.8) billion in stock compensation awarded at the time of the company's initial public offering.
Snap disappointed analysts with reported revenue of $149.6 (€138) million in the three months ending in March.
That was a jump of 286% from a year ago but below Wall Street estimates of around $158 (€145) million, and a significant miss for the fast-moving social media segment.
Shares in Snap plunged 24% in after-hours trade to $17.45 (€16.05) following the results.
Snap said the number of daily active users grew to 166 million at the end of the quarter, a 36% increase from a year ago but just 5% higher than at the end of 2016.
Co-founder and chief executive Evan Spiegel told a conference call the company has been working on performance improvements and promoting its Android application, which could offer more growth globally compared with the Apple iOS system.  Spiegel said:
We still have a lot of work to do but we are excited by the amount of progress we have made in such a short time.
But some analysts remained skeptical.
Ross Gerber of the investment firm Gerber Kawasaki said on Twitter:
Analysts have offered mixed views about Snap's future, debating whether it can mimic the success of Facebook or end up in the tech junkyard.
Although Snapchat is best known for its smartphone messaging, it has also developed partnerships with numerous media outlets eager to reach its audience with news, video and other content.
The company contends it can generate healthy and sustainable revenue with advertising aimed at its users, the bulk of whom are in a coveted demographic of people 18 to 34 years old.
'Value through creativity' 
Snap conceded in IPO paperwork that there is no guarantee it will attract older audiences. And it has faced growing competition from Facebook, which has been introducing services similar to that of Snapchat on the leading social network and on Facebook-owned Instagram.
Spiegel, asked if he feared the company would be crushed by Facebook, said he remained committed to a strategy "to deliver value through creativity."
You have to get comfortable with the fact that people are going to copy you if you make great stuff.
"Just because Yahoo has a search box it doesn't mean they're Google."