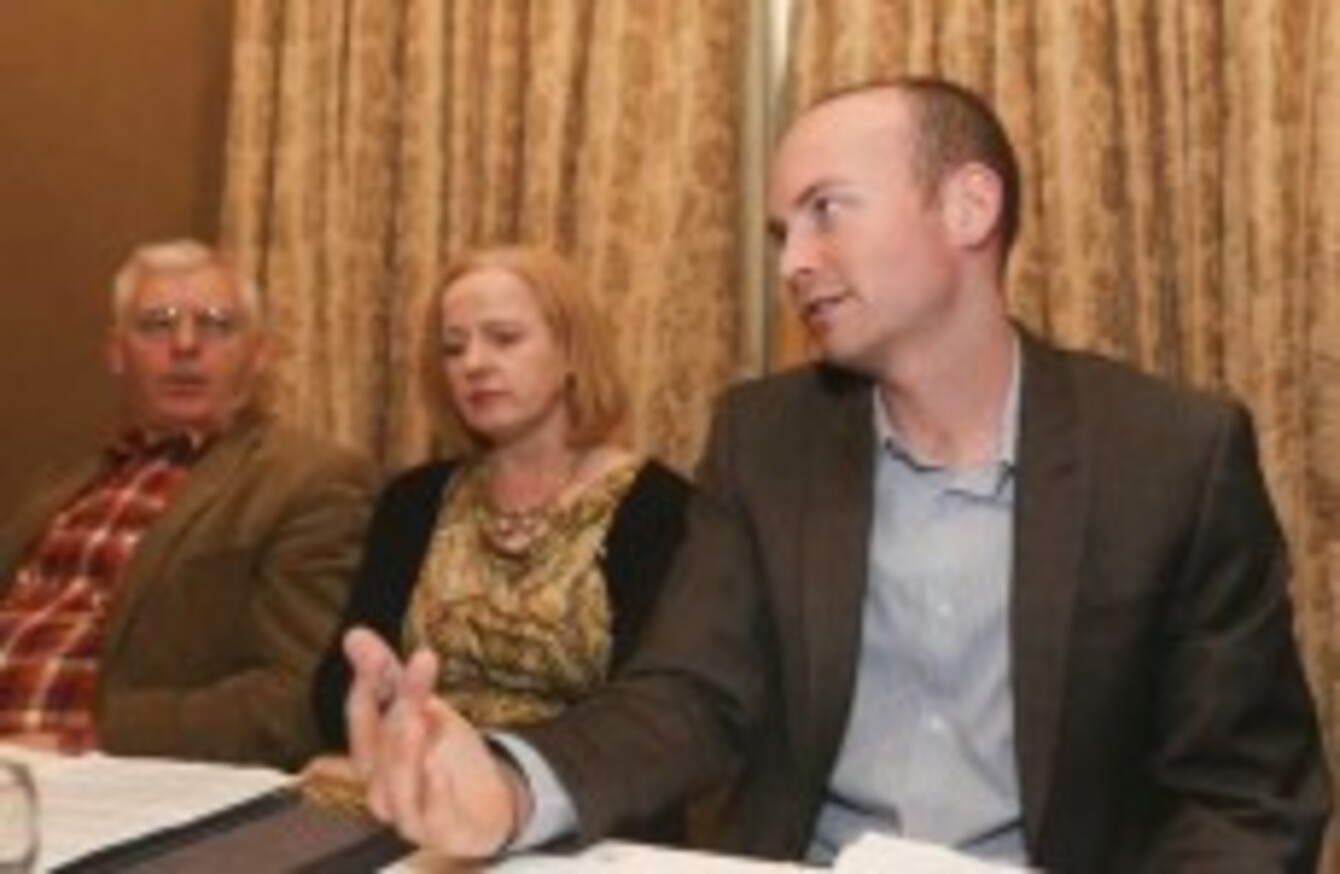 Image: Sam Boal/Photocall
Image: Sam Boal/Photocall
FORMER MEP PAUL Murphy has launched his campaign in the Dublin South West by-election on the single issue of water charges.
The Dublin seat was vacated in May after Fine Gael's Brian Hayes was elected to the European Parliament. The by-election will take place on 10 October.
The timing of the election coincides with the introduction of the new charges.
Running for the Anti-Austerity Alliance Murphy said:
The establishment parties' position on the water charges is clear. The Labour Party warned that a Fine Gael government would introduce a water charge of €238 per year – and are now implementing one that will cost an average family around €500 a year.
Sinn Féin 
Part of Murphy's criticism is aimed at Sinn Féin over an alleged u-turn by the party on their stance over water charges.
In today's launch of his campaign Murphy says, "people will rightly ask the question – is Sinn Féin playing the political game of saying one thing locally during an election, but they are prepared to accept water charges in negotiations for government?"
Speaking to TheJournal.ie in response to the claim, Dublin South West by-election candidate and Sinn Féin councillor for Tallaght-South Cathal King made his own accusations.
The AAA are going around telling lies [about this]. They are telling people that we are for the water charges and we introduced them in the North. We stopped them being introduced in the North. We are completely opposed to them… and would abolish them if we get into government.
"The difference between ourselves and the AAA is that we are dealing with all sorts of issues. I am dealing with things on a daily basis with people… 90% of those coming to see me are coming with housing issues and all the different areas around it."
Issues 
There has been some controversy in the lead up to the introduction of the charges. Earlier in the month, Irish Water faced criticism for sending over 6,000 letters to the wrong addresses.
Environment Minister Alan Kelly yesterday said that household who are on long-term boil water notices could be in line for a bigger discount when the charges come into effect next month.
Other candidates 
Also running for the Dublin seat are: 
Fine Gael: Senator Cáit Keane
Fianna Fáil: Cllr John Lahart
Labour: Cllr Pamela Kearns
Greens: Cllr Francis Noel Duffy
Independent: Declan Burke
Independent: Cllr Ronan McMahon
People Before Profit: Cllr Nicky Coules