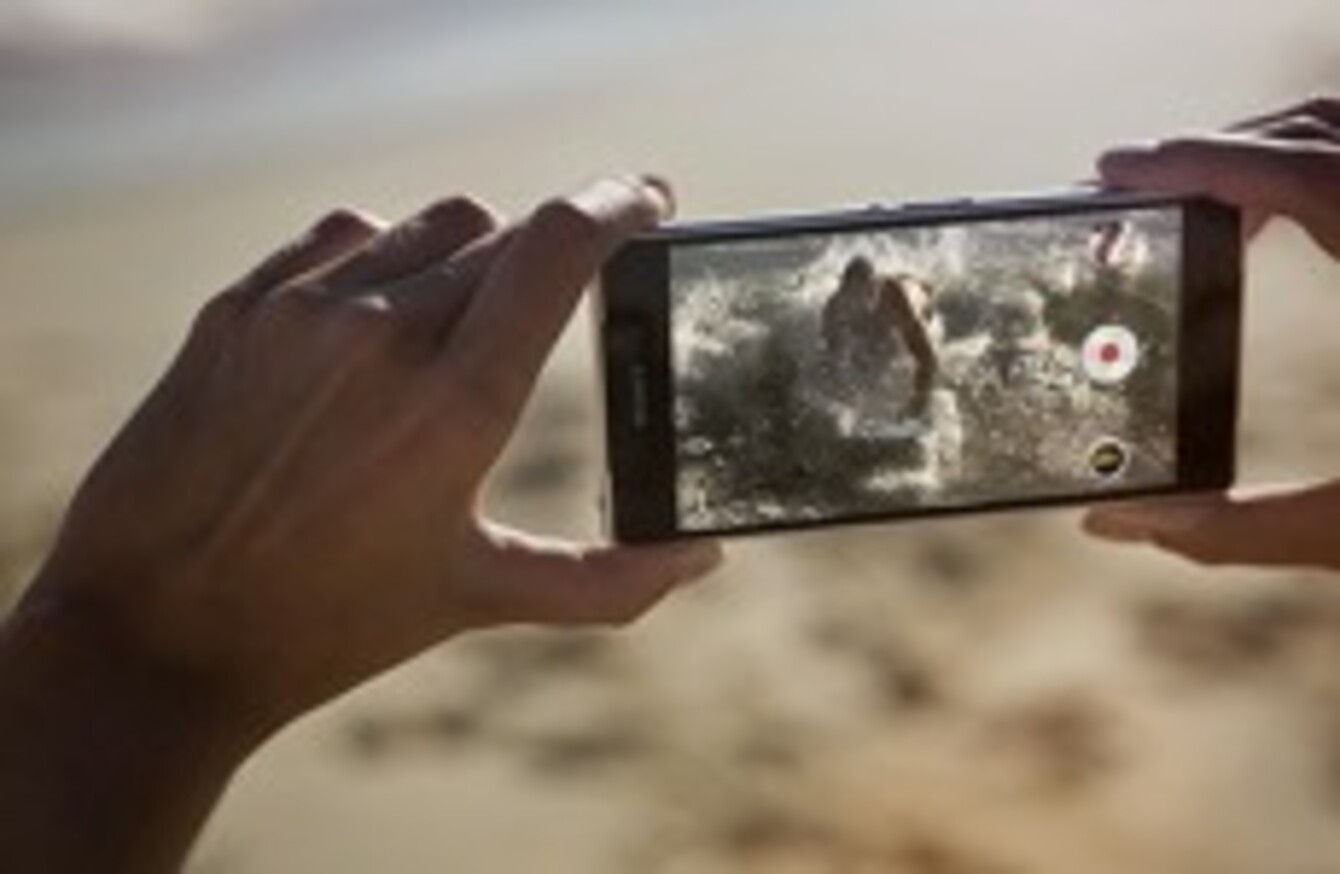 The new Sony Xperia Z2 smartphone
Image: Sony Mobile
The new Sony Xperia Z2 smartphone
Image: Sony Mobile
SONY HAS ANNOUNCED its latest additions to its Xperia range with updates to both its flagship Z2 smartphone and tablet, with a particular focus on media.
The flagship device announced was the Xperia Z2 smartphone. While having a similar look to the original, save for a slightly bigger 5.2-inch screen, the major change is the hardware used.
Boasting a camera that can record in 4K resolution, a similar quality to what you would get on a Ultra HD TVs, the phone includes a stabilisation feature called SteadyShot, which promises to remove the movements and shakiness from your video should you record it while moving or during stormy weather.
The phone will also include noise cancelling technology that will block out the majority of outside noise – 98 per cent of noise according to the president and CEO of Sony Mobile, Kuni Suzuki – and is also waterproof, saving you from any mishaps that might occur.
The Xperia Z2 will be made available globally from March and will run on Android 4.4.

(Video: Sony Xperia/YouTube)
The other notable product Sony announced was the Xperia Z2 tablet, a 10-inch tablet which is 6.4mm in thickness, making it lighter than the iPad Air.
It shares a number of similarities with its smartphone equivalent by also being waterproof and supporting noise cancelling, the only changes being it moves the speakers to the front with a new S-Force Surround Sound setup. It too will be released in March and will run on Android 4.4.

(Video: Sony Xperia/YouTube)
Other products it released was its SmartBand tracker, which it originally revealed at CES earlier this year, and the Xperia M2, a more affordable mid-range smartphone.