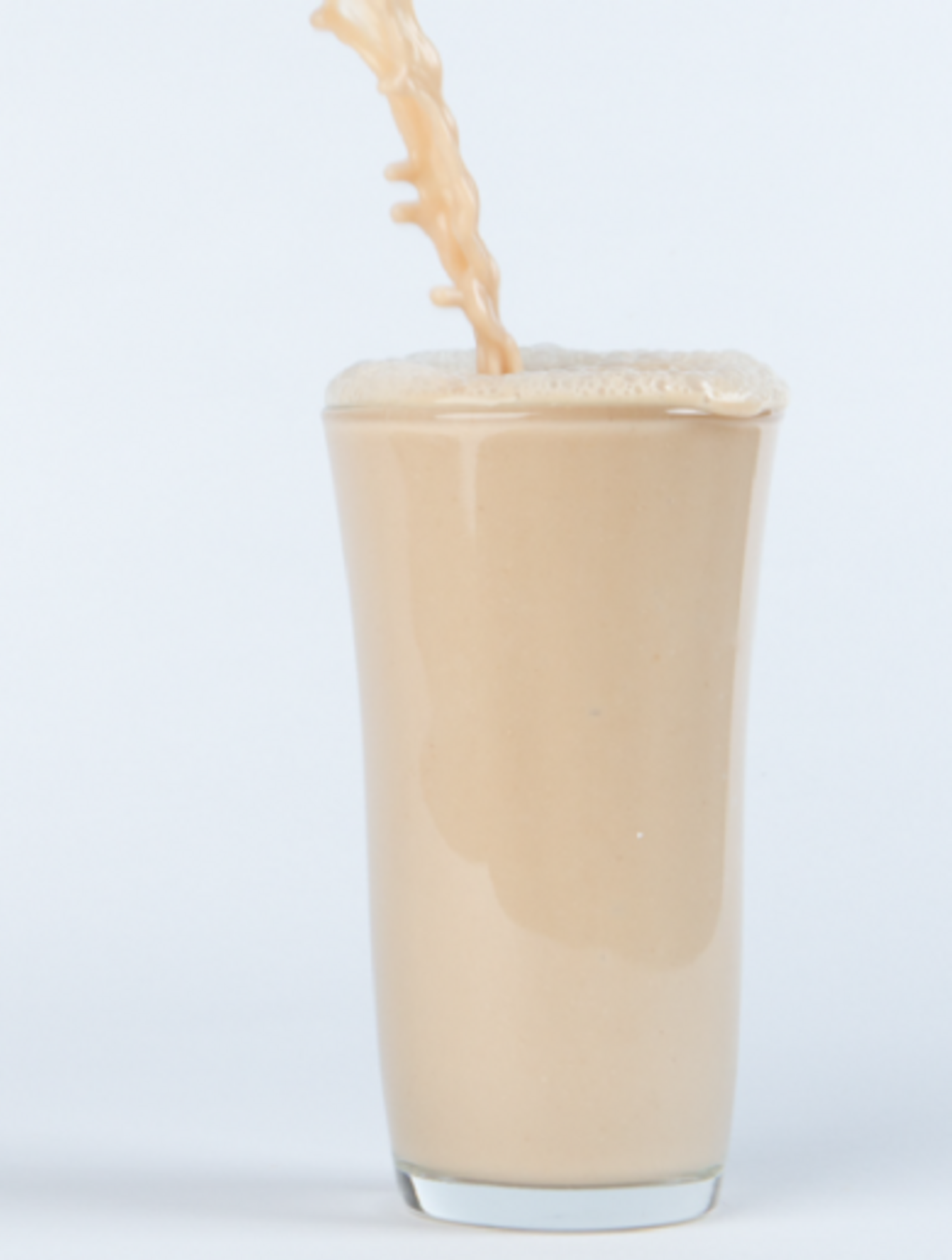 Image: Soylent
Image: Soylent
THINK OF HOW much time you've spent over the past week consuming food.
It could have taken roughly an hour to prepare, cook, and eat your dinner. It might have taken half an hour for lunch.
You would have been able to stay in bed a few minutes extra if you didn't have to sit eating cereal before you left for work. What about the time you spent buying all the ingredients?
And after all that time, are you even sure that your body received all its nutritional requirements?
This daily process got to Robert Rhinehart. He saw that an awful lot of his time was going towards food preparation and consumption, and to cut down on this he was turning to unhealthy convenience foods.
"I hypothesized that the body doesn't need food itself, merely the chemicals and elements it contains," Rhinehart wrote on his blog around this time last year.
"What if I consumed only the raw ingredients the body uses for energy? Would I be healthier or do we need all the other stuff that's in traditional food?"
He believes that with today's science, "we can do better than nature".
A year later, and this idea is about to go into mass production: Soylent.
A pitcher of Soylent. Looks appetising, doesn't it? (Image Credit: Soylent)
Based on the same principal as the infamous Soylent Green — minus the whole "is people" part — this formula contains all the nutrients that the human body needs to power itself and to stay healthy.
It's sometimes describe as an oat-y substance, with a "very minimal and non-specific" taste that can be flavoured. The texture of the substance can also be altered.
Occasional standard meals
Dozens of people, including Rhinehart himself , have either lived off it completely, or supplemented it with occasional standard meals, for weeks to even months.
"Soylent has drastically improved my health, but that is largely because I ate poorly before", he told TheJournal.ie in an email exchange.
"Health experts, including biologists and doctors, realize that Soylent is simply the best parts of the food we were already eating broken down to bare essentials.
As far as my body is concerned, I am living on a complete, balanced, remarkably healthy diet. It certainly feels like it, but I am also devoted to the idea of objectivity and measurement so I still test my blood, body, and brain metrics regularly.
He has not removed standard meals completely from his diet, and still consumes them when he can.
"Regular food is more stimulating but leaves me feeling somewhat 'empty' and tired. I consume a balance of both", he said, but that Soylent should be seen as a simple staple meal.
Rhinehart has also stressed people should still enjoy the social aspects of food.
"There seems to be this notion that consuming Soylent will somehow subvert the social dimension of the meals you share in homes and restaurants", one beta tester of the product reported.
"It's only the substitute for the dinner you'll eat in front of the TV after work, not the dinner you eat with your friends in a restaurant."
The thinking behind this radical alternative to what people would generally consider "food" is that traditional food is the "fossil fuel of human energy". Rhinehart notes that we have made developments in so many other areas of science and human health, but our meals haven't changed all too much.
"The crops we live on now are bred and grown artificially. This is the next logical step," he siad.
We no longer live in caves or ride horses.
Rhinehart concedes that such a dramatic change in people's diet could have an effect on the world's economy. Thousands work in the food industry, involving "enormously wasteful age-old processes", and mass consumption of Soylent could wipe our many of these jobs.
"At least people won't have to worry where their next meal will come from," he said — which is exactly how it could benefit areas hit famine or by humanitarian disasters, similar to the Plumpy'nut paste.
#Open journalism No news is bad news Support The Journal

Your contributions will help us continue to deliver the stories that are important to you

Support us now
Perfect combination
"Low production and transport cost, shelf stability, and high nourishment is the perfect combination to tackle this problem. As we reach greater economies of scale and novel manufacturing techniques there will soon finally be enough to go around."
Having received almost €2,200,000 in funding, both in seed capital and from money raised through pre-orders on a Crowdhoster campaign, mass production of Soylent 1.0 has begun, but has encountered a series of delays ranging from packaging flaws to a shortage in some of the specific ingredients required.
This is the list of ingredients the formula has been narrowed down to:
Maltodextrin, Rice Protein, Oat Flour, Vitamin and Mineral Blend [Potassium (as Potassium gluconate), choline bitartrate, Calcium (as calcium carbonate), Magnesium (as magnesium oxide), Vitamin C (as ascorbic acid), Vitamin E (as dl-alpha-tocopheryl acetate), Vitamin B3 (as niacinamide), Zinc (as zinc sulfate), Vitamin B5 (as calcium D-pantothenate), Vitamin B6 (as pyridoxine HCL), Copper (as copper gluconate), Manganese (as manganese sulfate), Vitamin B2 (as riboflavin), Vitamin A (as palmitate), Vitamin B1 (as thiamin HCL), Folic Acid , Biotin, Iodine (as potassium iodide), Chromium (as chromium chloride), Vitamin K1 (as phytonadione), Selenium (as sodium selenite), Vitamin D2 (as ergocalciferol), Molybdenum (as sodium molybdate), Vitamin B2 (as riboflavin)], Gum Acacia, Soybean Lecithin, Salt, Artificial Flavor, Sucralose. Also contains Canola Oil, Fish Oil, and Soy.
You can see the percentages of each of these online here.
Dietitian Orla Walsh from the Dublin Nutrition Centre had a look at these ingredients, and believes that although it's possible that it lacks nutrients, that we may or may not even be aware of, "it sill may be more nutritional complete than some people's diets".
However, she stressed that further research is needed into this kind of diet.
She highlighted concerns regarding what amino acids would be the body receive from the protein in Soylent, and while the amount of fibre would make the drink filling, it could also potentially upset some people's stomachs.
Rhinehart has noted this previously, that some people's diets may require a slight change in the ingredients.
"The body needs a balance of fibres," Orla said, "It is not just the different types of fibres from fruit and vegetables that you would be missing out on, but the phytocompounds that fruit and vegetables contain.
"Phytocompounds have been shown to protect you from many conditions and diseases."
D-Day is fast approaching for Soylent. It is due to begin shipping to the US market either later this month or in early March, and ignoring potential delays in future, could hit international markets by the middle of this year.
You can find out more on the Soylent blog, and on Rhinehart's own blog.