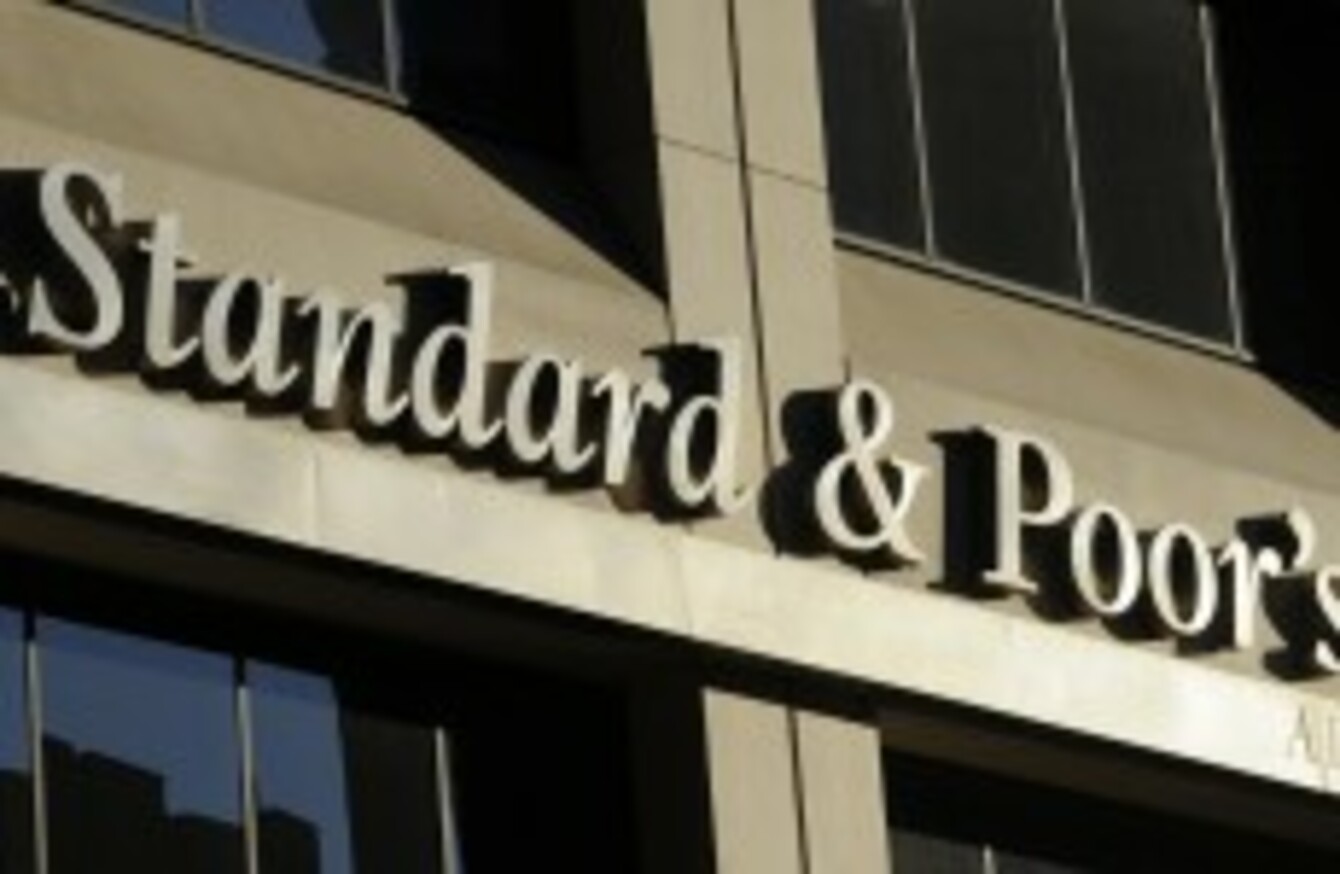 Image: HENNY RAY ABRAMS/AP/Press Association Images
Image: HENNY RAY ABRAMS/AP/Press Association Images
THE RATING AGENCY Standard & Poor's has put the entire European Union on a watchlist for a possible credit rating downgrade tonight.
It follows S&P's decision earlier this week to put 15 of the 17 eurozone nations on negative watch – indicating a 50-50 chance that those countries could have their credit rating lowered within 90 days.
With the eurozone accounting for 62 per cent of the EU's budgeted revenues in 2011, it appears the entire 27-member union is at risk from the crisis of confidence which it is hope can be allayed at a crucial EU summit getting underway in Brussels tomorrow.
The agency has tonight placed the EU's AAA credit rating on credit watch "with negative implications" indicating a possible downgrade in the coming weeks.
In statement issued this evening S&P said:
The CreditWatch on the EU is an expression of our concerns about the potential impact on the future debt service capacity of eurozone sovereigns, and therefore also the EU, in the context of what we view as deepening political, financial, and monetary problems within the eurozone.
S&P said it expected to resolve the credit watch placements on the eurozone and subsequently the EU as soon as possible after the two-day summit in Brussels which gets underway tomorrow.
It normally takes 90 days for a resolution but the agency said it would make a decision sooner if "possible and appropriate".
The rating agency also put a number of European banking groups on credit watch, again "with negative implications". Some of the banks include BNP Paribas in France, Germany's Deutsche Bank and Italy's UniCredit.
The Wall Street Journal reports that this was not unexpected and S&P warned of further rating actions on other large banks in the eurozone including the possible downgrade of Irish banks by as many as two notches.
A statement said:
We believe that the ratings on Austria, Belgium, Finland, Germany, The Netherlands, and Luxembourg could be lowered by up to one notch, if at all, and those on Estonia, France, Ireland, Italy, Malta, Portugal, Slovak Republic, Slovenia, and Spain by up to two notches, if at all.
S&P also said it intends to resolve the credit watch placement on these banks soon after the resolution of the credit watch on the eurozone and EU.