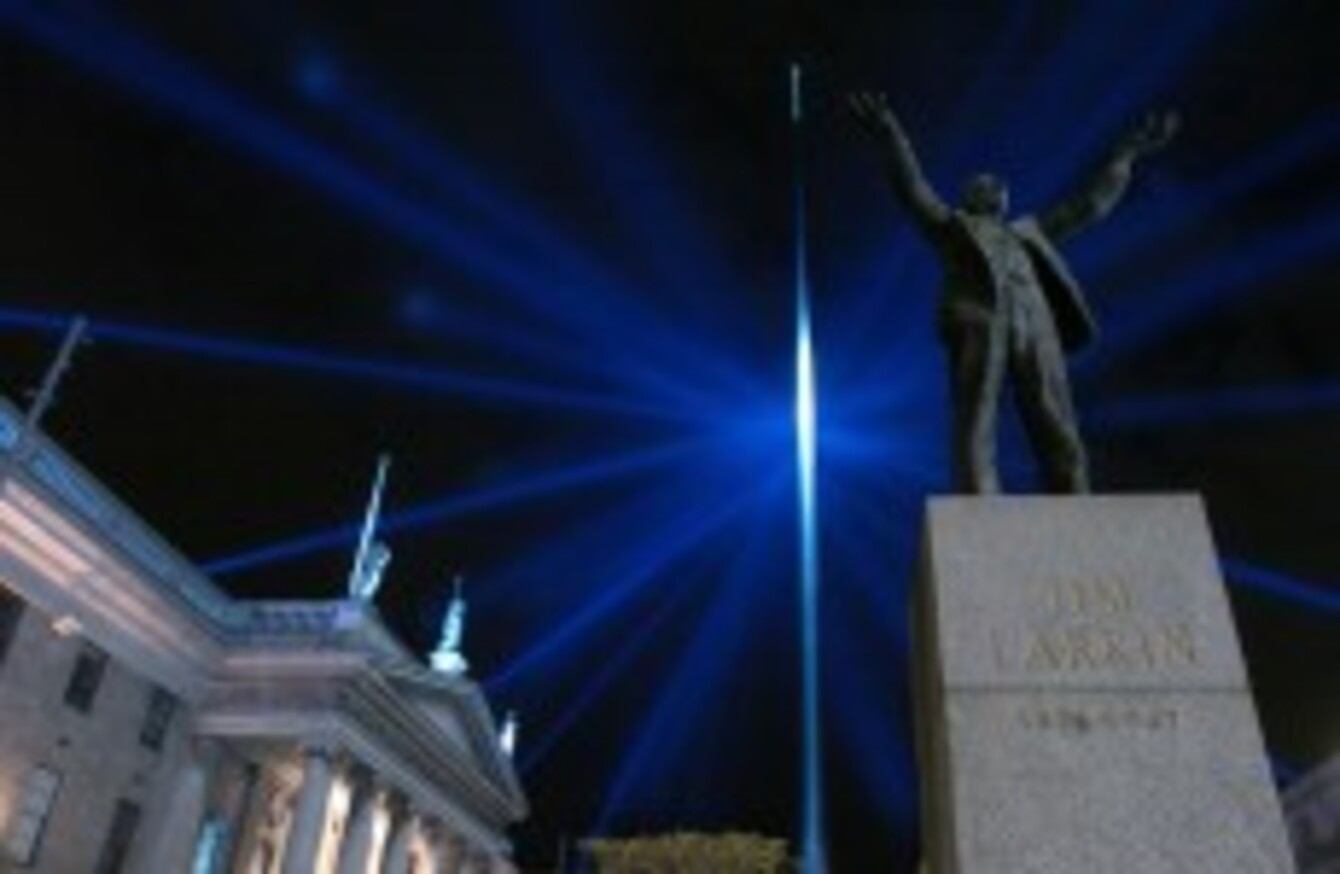 Image: PA Archive/Press Association Images
Image: PA Archive/Press Association Images
A DUBLIN COUNCILLOR says he's been approached by representatives of an anonymous donor, who's offering to fix the light on top of Dublin's Spire.
As we reported earlier this week — the big light on top of the O'Connell Street landmark has been off since October (even though no-one really seemed to notice) and could cost as much as €10,000 to replace.
Councillor Noel Rock said he had been approached by a PR firm on behalf of a company that was willing to pay for the work.
"This is all at the embryonic stage at the moment. It will have to be put to the council, so we're not sure what's going to happen yet," Rock said.
The company is staying anonymous for now — but if the offer is accepted, it's expected the donor's identity will be revealed publicly.
As the light remains out, the council has notified the Irish Aviation Authority to ensure planes avoid flying overhead. This rarely happens anyway but the real concern is for the safety of Garda helicopters as they frequently fly over the area.
The €10,ooo price tag will most likely go down as one of the most expensive bulb replacements in history. Two experimental designs were required for the original — as it had to be both sturdy, and bright enough to be seen from outside the city centre.