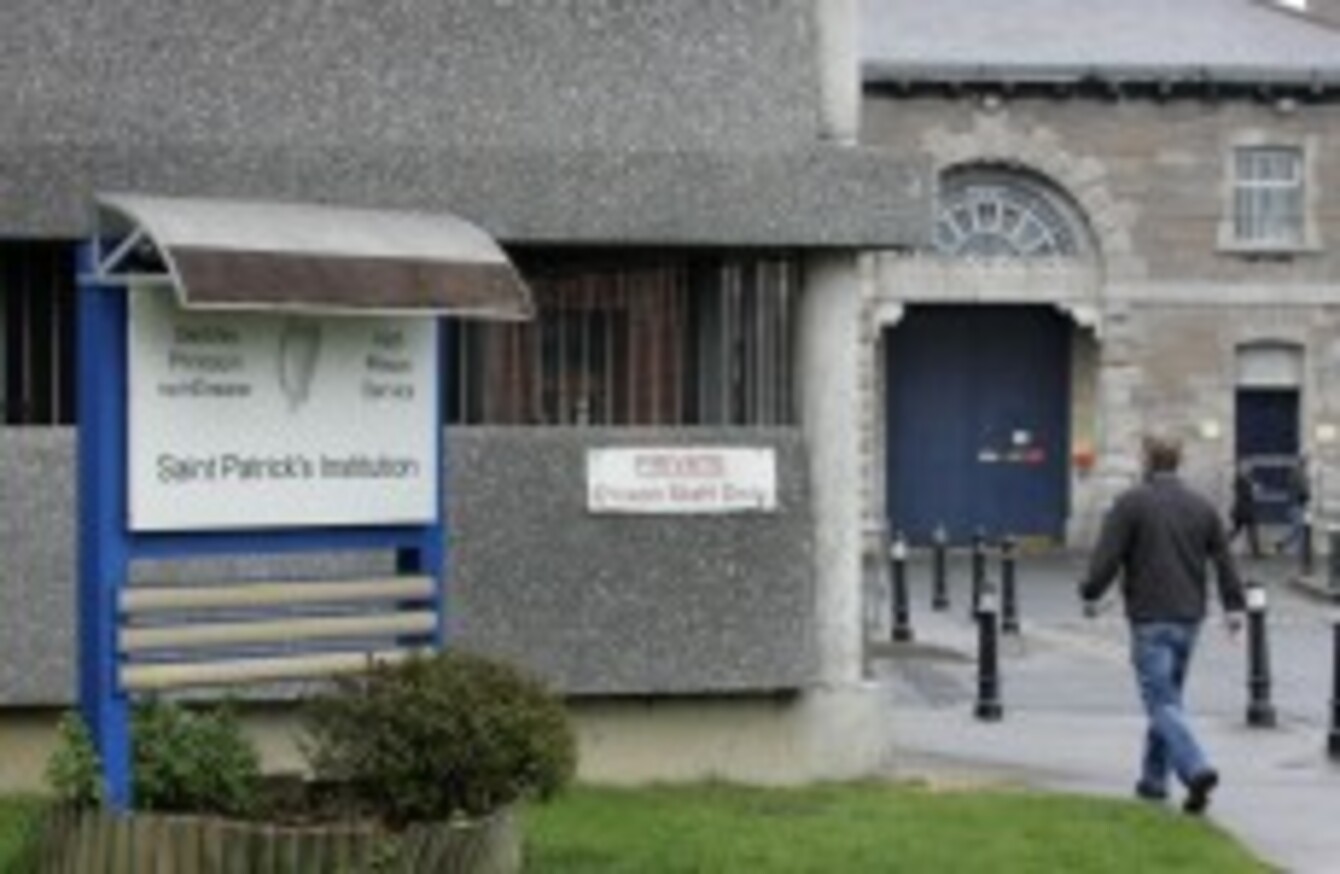 St Patrick's Institution
Image: Mark Stedman/Photocall Ireland
St Patrick's Institution
Image: Mark Stedman/Photocall Ireland
THE ANNUAL REPORT on St Patrick's Institution shows that there have been a number of positive developments at the prison – but says violence is still a problem.
The visiting committee carried out 21 random unannounced visits during the year, and the written reports say the prison "was being run in an efficient, fair, safe, and a humanitarian way".
They said that in 2011, a number of positive developments took place, including the painting of the school, refurbishment of some areas and a "significant" investment in the overall security system.
The committee said that on several occasions, it felt that the press coverage of conditions in the prison was "unfair" and that it can be difficult to manage a budget to meet all the requirements of the prison due to tight monetary controls.
Logistics
The committee noted that the logistics of managing accommodation at the institution "gets more complicated every year" due to increased number being remanded there, and increased threats of violence from different factions.
It said the problem of housing 16 and 17 year olds "continues to be a challenge" and that the staff are managing this difficult situation "with the safety of all inmates as a priority".
Over 20 inmates sat the Junior Certificate examination in June 2011, while the Leaving Certificate exam, and FETAC modules are also offered.
However, the report says that many of the inmates in education there have very basic literacy and numeracy skills, which, coupled with the turnover rate and transfer pattern of inmates, act as barriers to them accessing the full curriculum.
The report says that access for young people to education should be maximised and that incentives and recognising achievements would increase the level of participation.
Cells
There were concerns about the C3 wing, with the committee stating it is wrong that prisoners who are put on protection are also in that wing with prisoners who are in C3 as punishment.
With the ever-increasing number of gangs the situation is becoming unmanageable.
We urge the IPS to form a manageable and coherent strategy.
The committee commented on the special cells where some individuals are held either due to the nature of their crimes or threat from other inmates, saying it is "concerned about the level of restriction this protection imposes on this small group of prisoners".
It is urging the Department to provide the management with sufficient resources to meet the rehabilitation needs of these prisoners.
There were 257 entries in the log book for special observation cells, which the committee said was "a lot", adding that the need for proper medical and psychological management is a must.
There were a number of issues where prison officers were injured during their work, but they all returned to work.