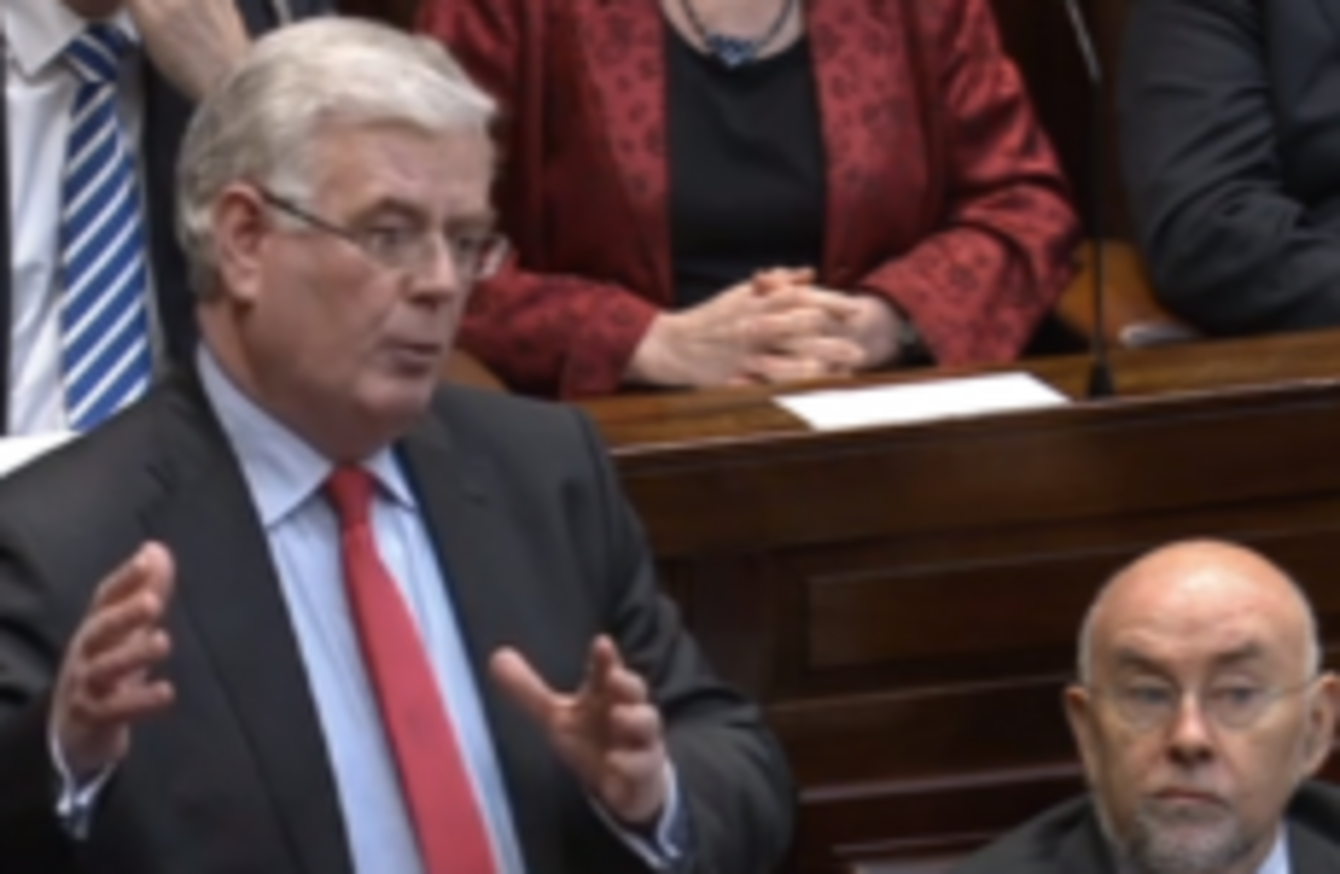 Tánaiste Eamon Gilmore
Image: Screenshot via Oireachtas.ie
Tánaiste Eamon Gilmore
Image: Screenshot via Oireachtas.ie
THE TÁNAISTE HAS called for a meeting between management at St Vincent's Hospital, St. Columcilles's Hospital in Loughlinstown, and the HSE to address concerns over an 'overwhelming' increase in patient numbers at St Vincent's.
The issue was put to Tánaiste Eamon Gilmore during Leaders' Questions this afternoon by Independent TD Stephen Donnelly, who echoed a registrar at the hospital calling it "the real scandal".
The emergency department at Loughlinstown was closed at the end of November last year, resulting in more patients being sent to St Vincent's.
Doubt
However, the Tánaiste expressed doubt at the figures provided by the TD.
"Ambulances visits are up about 50 per cent, referrals from GPs are up around 50 per cent," Donnelly said, "and overall admissions are up about 50 per cent."
The Deputy added that staff had previously been assured they would be given sufficient resources to handle additional patient numbers.
Tánaiste Eamon Gilmore and TD Stephen Donnelly (Oireachtas.ie)
However, there has been no increase in the number of nurses, and only a 'token' increase in the number of doctors.
"I would share your concern if the service is not being adequately delivered", the Tánaiste said, although expressed surprise as the number of patients being sent to St Vincent's instead of Loughlinstown had already been increasing prior to its closure.
He also invited the Medical Registrar at St Vincent's whose letter published in the Irish Times last month prompted Donnelly's concerns, to inform the Oireachtas directly of his concerns.
"The end result is an unsustainable, overcrowded and unsafe mess with significant compromise in delivery of care", the letter read.
Patients are suffering and some will die.
The Independent TD welcomed the call for a meeting, but called for a independent review to be commissioned in to the situation.