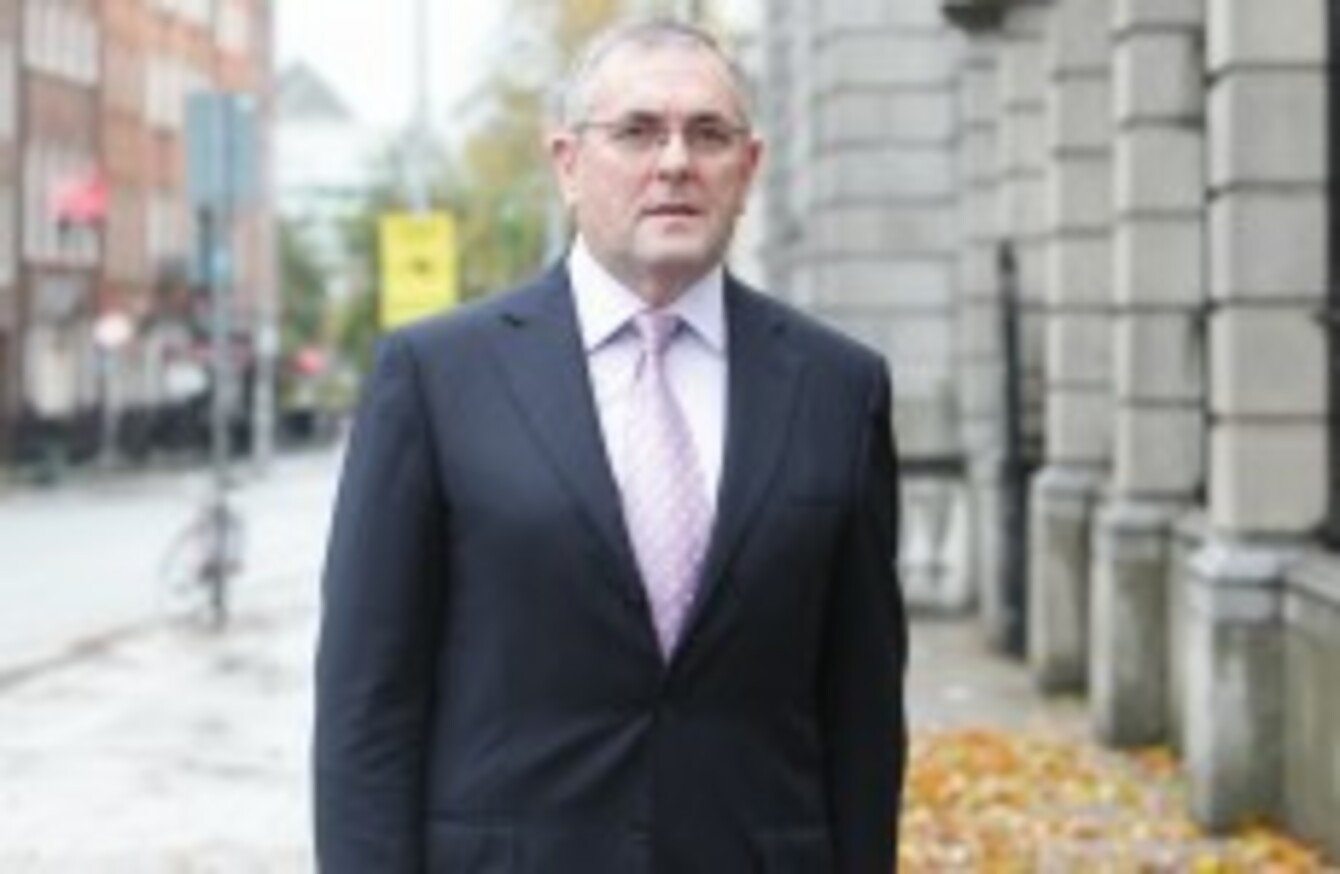 Public Accounts Committee chairman John McGuinness (File photo)
Image: Leon Farrell/Photocall Ireland
Public Accounts Committee chairman John McGuinness (File photo)
Image: Leon Farrell/Photocall Ireland
THE CHAIRMAN OF the Dáil's Public Accounts Committee (PAC), John McGuinness, has heavily criticised a number of public bodies following the publication of the Comptroller and Auditor General (C&AG)'s annual report yesterday .
In its report for 2011 yesterday the State spending watchdog said that Ireland spent around €25 billion more than it took in through taxes last year, the largest ever deficit with a number of bodies coming in for scrutiny for their spending.
McGuinness, a Fianna Fail TD, said there had been "once again" a series of lapses by public bodies which meant that it is "the tax payer that is losing out".
He said that there were a number of areas that he was specifically concerned about including that the National Pension Reserve Fund was "duped" out of over €3 million as the oversight systems in place did not detect this payment and it was only uncovered by chance.
McGuinness also pointed to the finding that the probation and welfare service in the Department of Justice and Equality is leasing a building which it cannot occupy, while the staff are housed in other buildings that were deemed unsafe and of a poor standard.
"This has meant that the State has incurred expenditure of over €2 million just because senior civil servants did not check the planning requirements before signing a lease," McGuinness said.
He also highlighted the overpayment of salaries to some 4,700 teachers and school workers which amounted to €1.1 million extra expenditure that was due to a seven-month delay in implementing pay cuts to all new entrants.
McGuinness said that "this should not happen with modern payroll systems".
'Endless problems'
He also highlighted the C&AG report's finding that recipients of the fuel allowance were overpaid €1.2 million and said that there are "huge concerns" over the way the rent supplement scheme operates claiming that the State is "distorting the market and also supplementing slum landlords".
In his report, the C&AG also raised concerns about the efficiency of motor tax collection and of how funds such as the broadcasting fund are being monitored, another finding that the PAC chair highlighted.
McGuinness said there were "serious questions" raised by some of these findings and said that limitations on computer systems were hampering departments despite "years of investment and advances in technology".
"Some of the decisions announced in the budget appear to cause endless problems in implementation. This should not be the case," he said.
"I am disappointed at the range of findings in this Report because it shows that things are not getting better and that the reform process is not delivering when it comes to ensuring that tax payers' money is handled with probity and efficiency.
"And it is the tax payer that is the ultimate loser in this report."