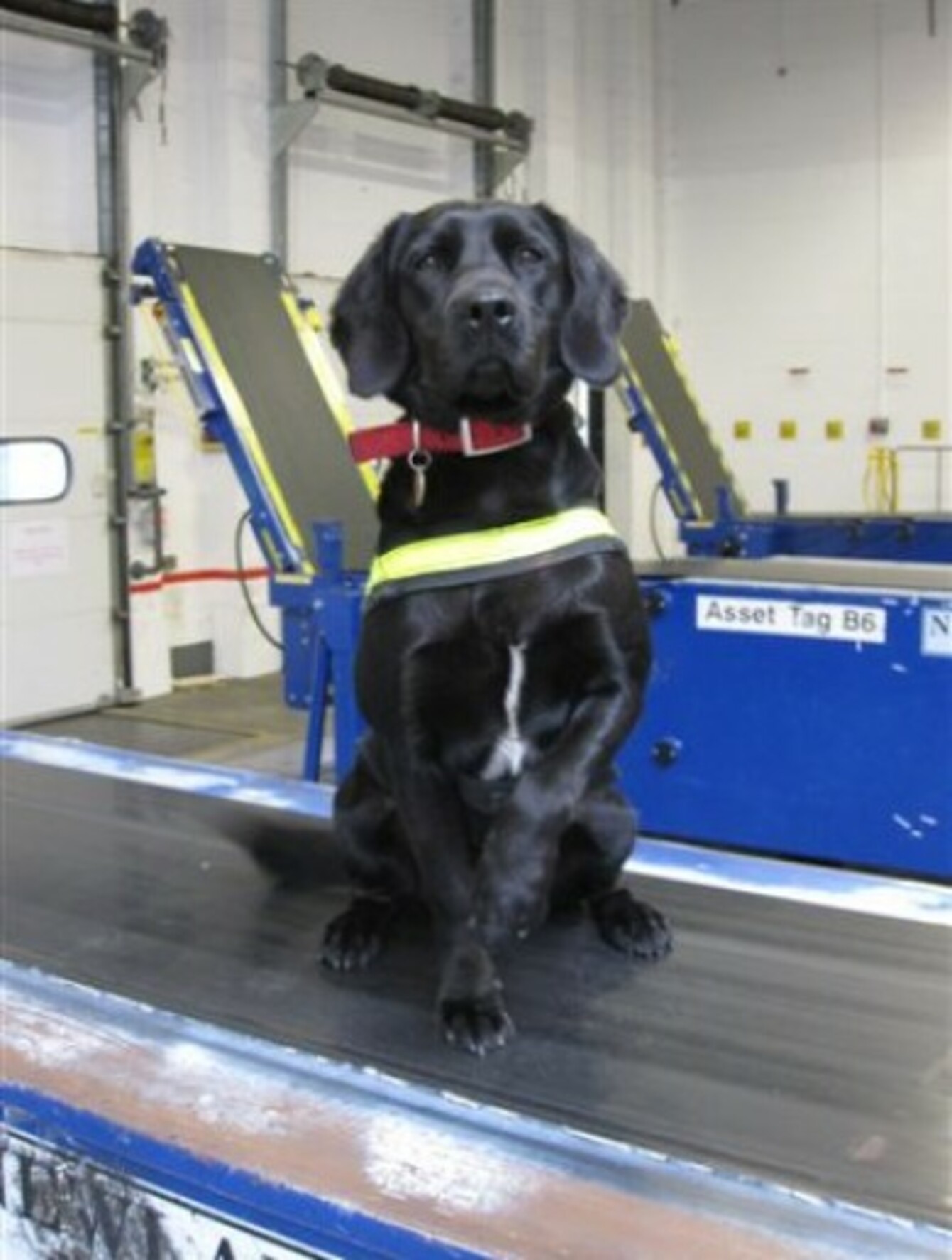 Image: Revenue
Image: Revenue
OFFICERS FROM REVENUE'S Customs Service have seized 6 kilos of herbal cannabis – thanks to a dog.
The drugs, which have a street value of €120,000, were discovered at Portlaoise Mail Centre this afternoon, a sniffer dog reacted to a package.
During routine profiling, the drugs were discovered when Revenue's sniffer dog, Stella, gave a positive reaction on a parcel that had been sent from South Africa to an address in North Dublin.
The drugs were sent in six bales and Revenue say that anyone with information on any illegal activity can confidentially contact 1800 295 295.
No arrests have been made and Revenue say investigations are on-going.