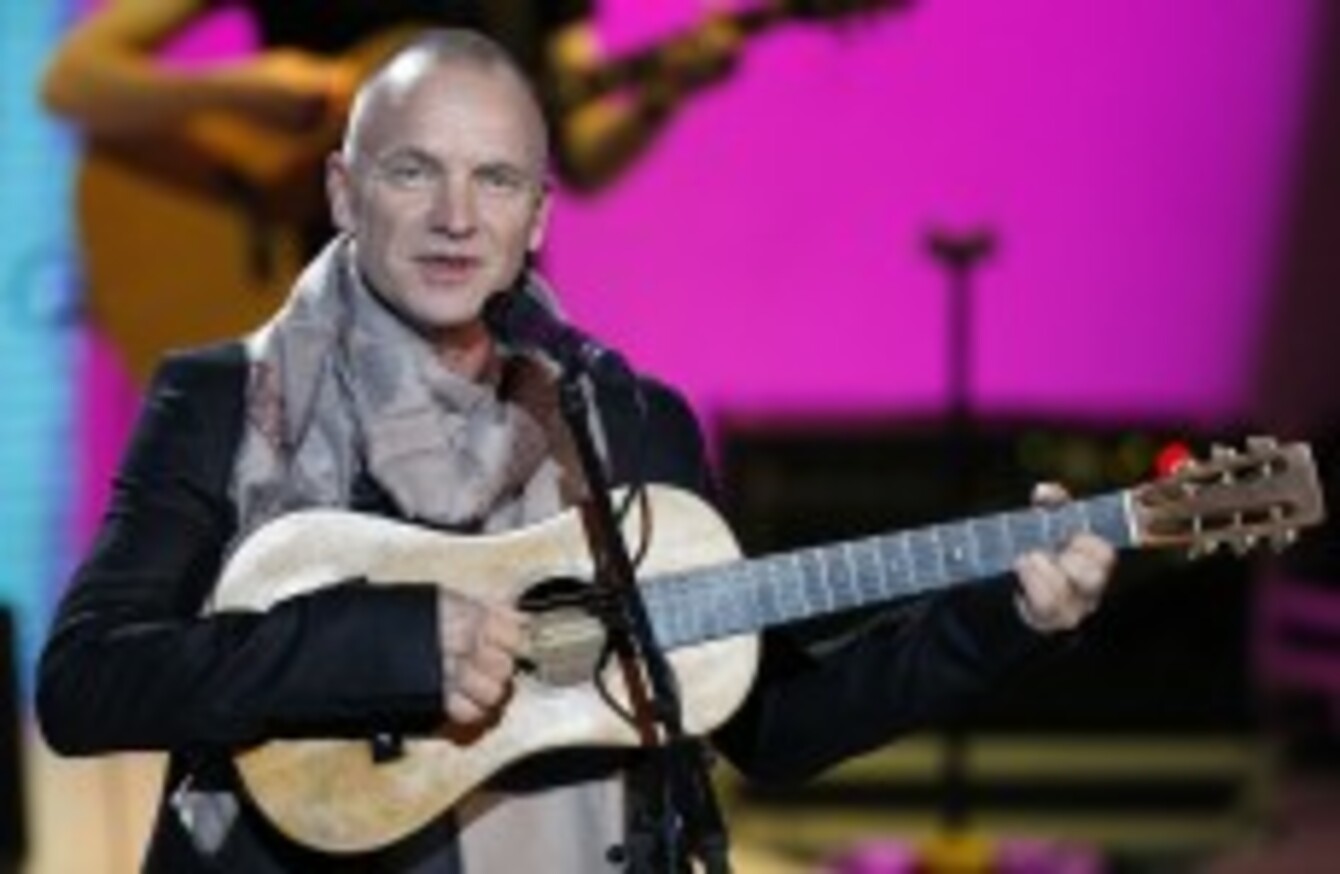 Image: AP Photo/Antonio Calanni
Image: AP Photo/Antonio Calanni
POP MUSICIAN STING has called off a one-night show in the Philippines in protest at the removal of pine trees outside a shopping centre undergoing redevelopment, the concert venue's owners has said.
The concert promoters relayed Sting's decision to the Mall of Asia Arena, which was to have hosted the 9 December "Back to Bass Tour" event, Arena general manager Arnel Gonzales said.
Sting did not wish to perform at Arena, owned by the country's largest shopping mall chain, after learning that pine trees growing outside one of its provincial malls were being removed for an expansion programme, Gonzales added.
"Somebody misled the Englishman In New York over the venue," Gonzales told AFP, referring to one of the British-born star's hit songs.
Environmentalists had sued the owners of the SM Baguio shopping mall earlier this year to stop the uprooting and relocation of 182 old trees, mostly pines, growing at its property that had been set for redevelopment.
The case sparked calls for a boycott of the SM chain, controlled by the family of the country's richest man, billionaire developer Henry Sy.
The mall chain said it had secured permits to remove the trees, but the transfer of all 182 trees to a government lot had not been completed due to the civil suit, which remains on trial.
Gonzales said that while Arena and SM Baguio were sister companies, the concert venue had nothing to do with the trees' transfer.
"It's something that we did not expect," he said of the concert cancellation.
Sting, former frontman of The Police, is known for his activism on a number of social and political issues and is closely associated with the human rights monitor Amnesty International.
The concert promoters are still negotiating to save the show by holding it at another Manila venue, Gonzales said.
Officials of Ovation Productions, the local promoters of Sting's Manila concert, could not be reached for comment late on Friday.
Arena would refund those who had bought tickets to the show, Gonzales said. Choice seats cost up to 15,840 pesos (€290)