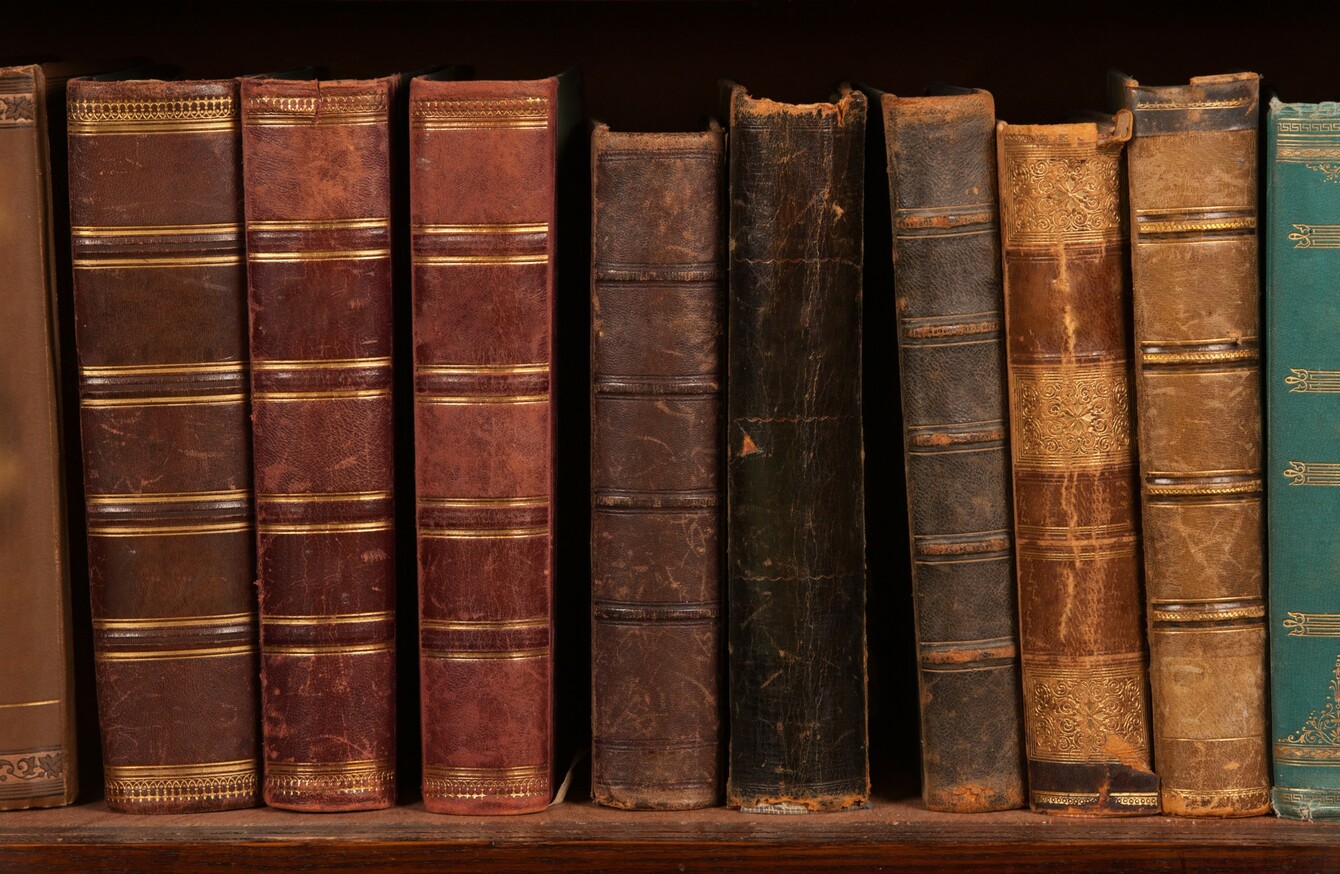 File photo
Image: Shutterstock/Glenkar
File photo
Image: Shutterstock/Glenkar
A MAN ACCUSED of possessing 67 allegedly stolen antique books told gardaí he "can't read too well" and had bought the books for decoration.
Andrew Shannon (51) is accused of illegally handling the books which originated in the library of Carton House in Kildare, the historical family seat of the FitzGerald family.
The books, including a 1660 edition of the King James Bible of which only six exist, allegedly went missing after they were put in storage during the restoration of the country house.
Mr Shannon of Willans Way, Ongar, Dublin pleaded not guilty at Dublin Circuit Criminal Court to possession of the books at his home while knowing or being reckless as to whether they were stolen on 3 March 2007.
Today the son of the owner of Carton House, Conor Mallon, told the court that he estimated that the books were worth about €6,000 in 2006 and believed they would be worth more now.
Defence counsel John Fitzgerald BL, who said he was no relation to the Carton House FitzGeralds, put it to the witness that a defence expert had assessed the books as being worth about Stg£3,000. Mr Mallon said such a value "was on the low side" but was possible.
Prosecuting counsel Monika Leech BL presented evidence that the books were found during a search of Mr Shannon's home in March 2007. Mr Mallon said he later identified them by the FitzGerald family crest on the spines.
Sergeant Jonathan Keane (retired) gave evidence that he found the books on display in the living room and on the stairs of Mr Shannon's home during the search. The books were seized and Shannon was interviewed seven months later.
The accused agreed with Sgt Keane that gardaí had taken the books from his apartment the previous March. When asked to identify his signature on a list of seized books he told gardaí "I can't read too well."
Mr Shannon agreed that the books originated from Carton House but said he had bought them at a market fair or feté many years ago for Irl£300.
"I only bought them for the landing," he told interviewers. "If they were so valuable why didn't I sell them on?"
He said he bought lots of books and that the ones gardaí were concerned with "are of no real value" but that they looked good.
Sgt Keane agreed with Mr Fitzgerald that the accused was co-operative in interview and answered all questions put to him.
The trial continues before Judge Petria O'Donnell and a jury.
Comments have been closed as a trial is ongoing.