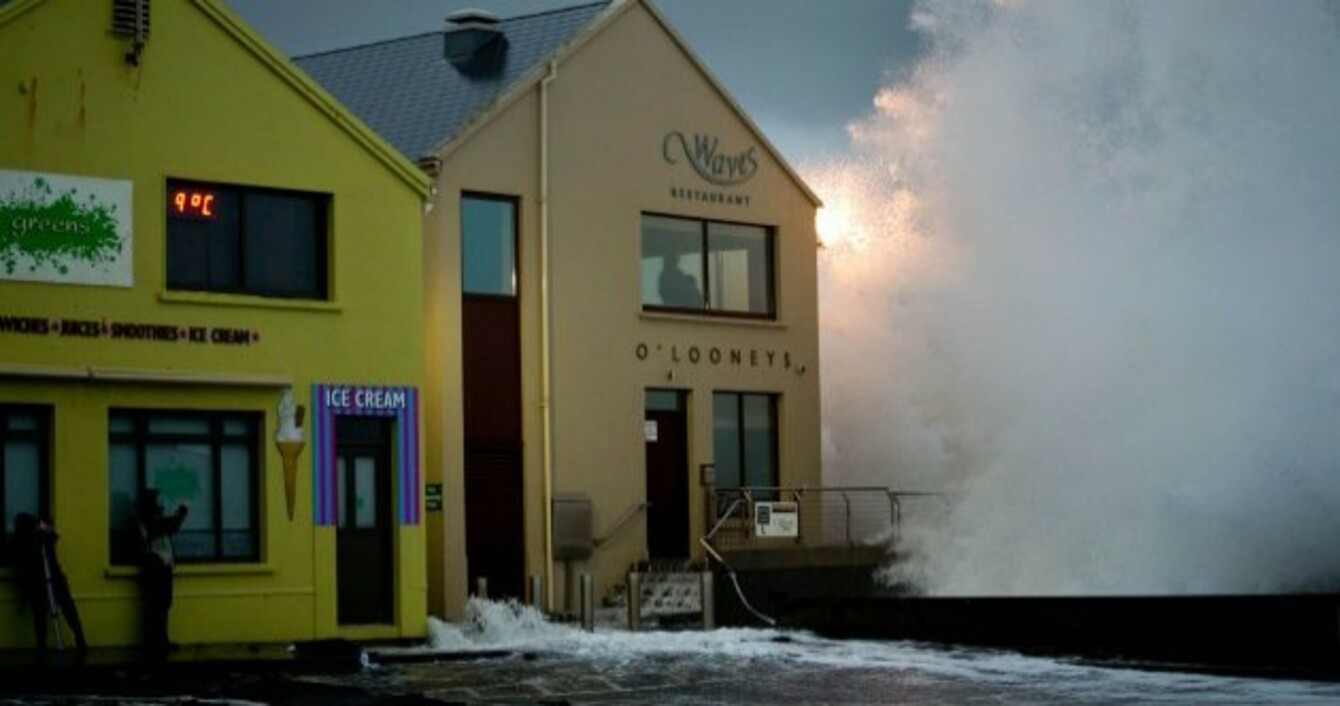 Stormy conditions in Lahinch at the start of the year
Stormy conditions in Lahinch at the start of the year
WITH THE WORST of this weekend's stormy conditions set to hit today, the Irish Coast Guard has issued a warning to members of the public to stay away from exposed coastal areas.
An 'orange alert' wind warning issued yesterday by Met Éireann remains in place for the West, North-west and Co Kerry.
The strong winds are set to combine with high seas, leading to an increased risk of flooding, especially along coasts — with the risk at its highest this afternoon and tonight.
People are being urged not to go out on exposed coasts, cliffs, piers, harbour walls, beaches, promenades or any other coastal areas during the storm.
"Huge waves can be whipped up by high seas. These waves can pose hazards to anyone close to the shoreline," Coast Guard manager Declan Geoghegan said.
"The public should be extremely careful when venturing out in such conditions — they should check the weather forecast and remain away from exposed areas."
Winds of up to 130km are forecast for today in counties Donegal, Galway, Leitrim, Mayo, Sligo, Clare, Kerry and Limerick. Meanwhile, a 'yellow alert' wind warning is in place for all of Leinster, as well as Cavan, Monaghan, Roscommon, Cork, Tipperary and Waterford.
Anyone planning on travelling today is being advised to take heed of local forecasts, and to check out the Road Safety Authority's advice on driving in stormy conditions.
Map showing he expected swell off the Atlantic coast at noon. More details here. [Image: Magic Seaweed]
In addition, the Coast Guard is warning that owners of small vessels and fishing vessels should seek shelter and secure them properly with moorings.
High tide for Galway this afternoon is at 12.42pm — tide times for the rest of the affected area can be checked here.
If you do see someone in difficulty at the sea, or lakes or rivers contact the Coast Guard on 999 or 112.