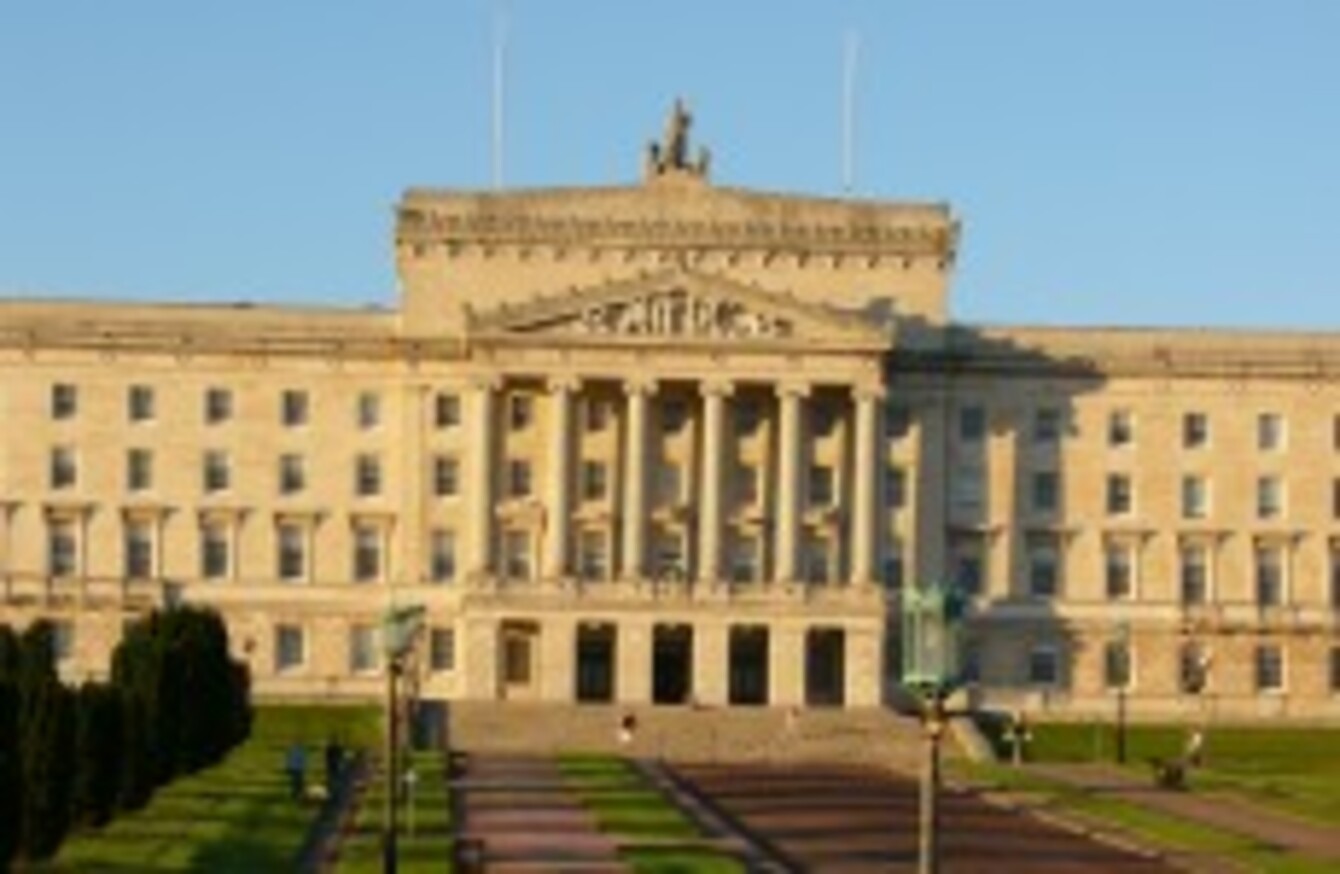 THE NORTHERN IRELAND Assembly is holding the final meeting of its current parliamentary term today, before being dissolved ahead of assembly elections in May.
Today's meetings of the Assembly marks the first time that the Stormont Assembly's parliamentary term has been fully completed without any suspensions of its term at all, with the Assembly continuing its full business uninterrupted since the last elections were held in March 2007.
The Assembly has been suspended on four occasions since its current form was established under the Good Friday Agreement of 1998, but the last suspension was lifted in May 2007 and the Assembly has continued since then.
The survival of the Assembly for a full term was marked by spokespersons of parties on all sides of the house this morning, while former First Minister Ian Paisley – now Baron Bannside – made his final speech to the Assembly, before his retirement at May's election.
"God bless you, God bless Ulster, God save us from the things that disgrace the name of Christianity, and God bring us into an experience where young people will be proud – no matter what their religion or politics – to say, 'I come from Ulster'," Paisley concluded.
Paisley will remain a member of the House of Lords at Westminster until his death, however, having been given a life peerage last year following his retirement as an MP.
Assembly elections to fill the single chamber's 108 seats take place on May 5, in parallel with elections to the Scottish and Welsh assemblies, as well as the UK-wide election on replacing the current 'first past the post' system for Westminster elections with the 'alternate vote' system of proportional representation.
Elections are held in 18 separate constituencies, each of which elects six MLAs through a proportional representation system identical to that used in Dáil elections in the Republic.