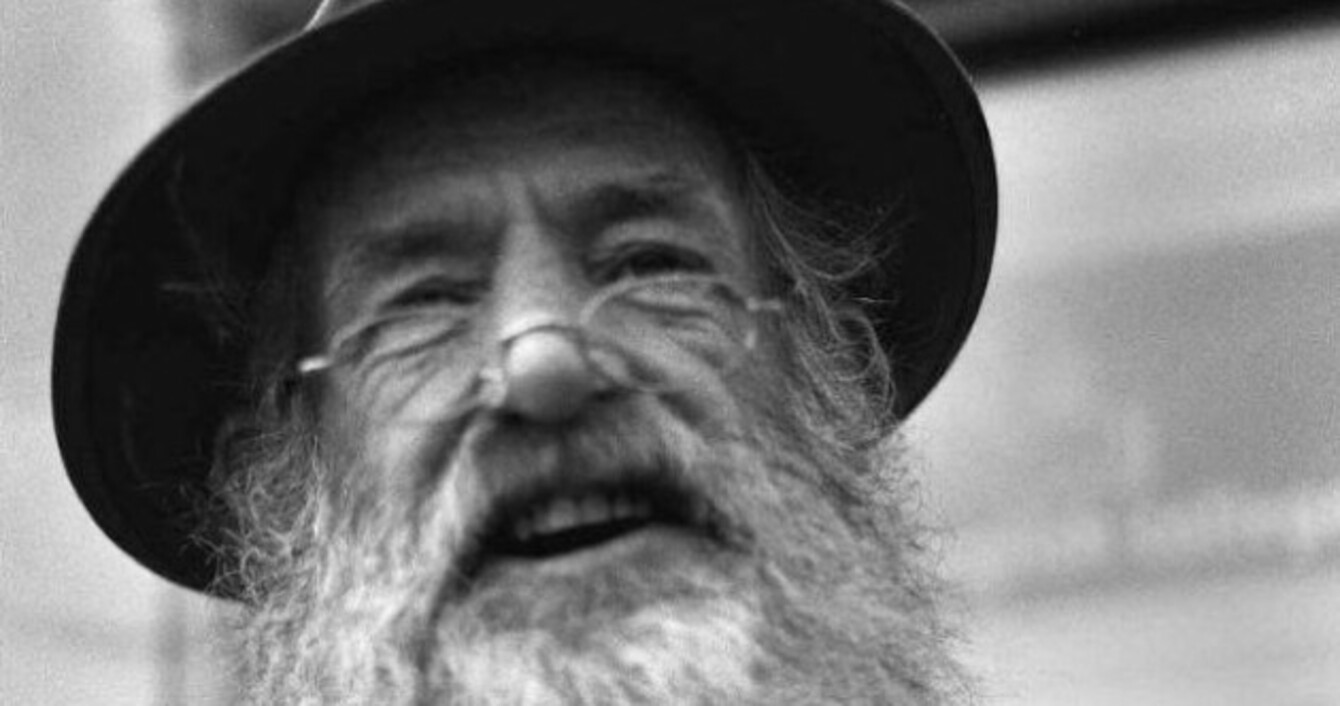 Image: Alwyn Jennings
Image: Alwyn Jennings
IF YOU'RE WALKING down the streets of Cork and notice a man with an interesting-looking box hanging from his neck and peering at people's faces, it could be Alwyn Jennings.
The 38-year-old Corkman has spent the past few months snapping portraits of people on the streets of Cork, which can be seen on the Streets of Cork Facebook page, and told TheJournal.ie where the inspiration came from: a stranger's face.
It's like a curse of mine. I walk around town. I just do. I just love looking at faces.
Strangers
"I was in town one day and I had my digital camera with me, and I met a guy and he had a striking face on him. I wanted to take a portrait of him because something I always like doing is taking photos of people's faces," he explained. But being cautious about approaching strangers, Jennings hadn't made a habit of asking people could he take their photo.
On this occasion however, he decided to go for it. "I was expecting 'no, go away'. He was a really interesting character."
The man, Paddy, was a poet, who told him: "But Alwyn – everyone has a story; we just need to stop and listen to them."
That was the catalyst for Jennings to begin his Streets of Cork project – but it still took some time before his portraits ended up on Facebook.
"It's more than taking a photo for me – it's getting an insight into someone else's life," Jennings said of his photographs.
What makes it even more interesting is that he is using a Hassleblad film camera, which takes medium-format film. The resulting square photographs are developed by Jennings in his attic darkroom.
Having an 'old fashioned camera' helps to break the ice and make his subjects feel at ease. He can chat with them while focusing the lens, and as the camera is used at waist-height, it is less intimidating than other cameras.
For Jennings, "every snapshot has its own life", and rather than going down the route of covert street photography, where the subject doesn't know they are being photographed, he wanted to approach his subjects directly.
Film
What differentiates the Streets of Cork photographs from many other web-based street photo projects is that Jennings uses film. He's a passionate believer in film:
There is something real about film – it's not processed and man made. It's not something like a robot that comes out perfect every time.
Those imperfections are what appeals to him. Often, he concentrates on capturing the spirit of the person being photographed, rather than taking a 'perfect' photo.
The decision to put the photos onto a Facebook page came as he was constantly asked where people could see their portraits. Soon, it wasn't just the people in the photos, or their friends, who were liking the page. The Streets of Cork had begun to widen its fanbase.
"I'm trying to capture a moment in time," said Jennings of his photos. Why does he think people connect with them so much?
Maybe the fact I'm not posing a person, not trying to get them look serious or smiling or faking a smile. I'm watching them, waiting for the moment. Waiting for the smile that's popped, something in the conversation that's made them smile. I just concentrate more on getting that than getting the photo in focus or photo-perfect.
Jennings takes just one photo of each person. "It really makes you tune in to catching that moment," he explained.
After learning how to develop his own film, he sold his Canon 5D mark II digital camera and bought a Hasselblad, getting back to his older days of shooting film in the late 1990s.
"There's something about film that's just magical to me, I love it," he said.
He prefers to photograph 'ordinary' people, people who might not necessarily stand out or look unusual, but who have a special quality about them. "It's the ordinary people that I love looking at. They are the ones I love photographing."
An engineer who is married with three children, he takes photographs for about one or two hours a week, fitting them in with his busy schedule. For Jennings, taking photos is more than a hobby: it's a passion.
As long as the people are there to photograph, I'll take photos.
Sile

Wally

Aoife and Heather

Jack

Hector Valles

Cork student Beatrice

Professor Michael Sexton