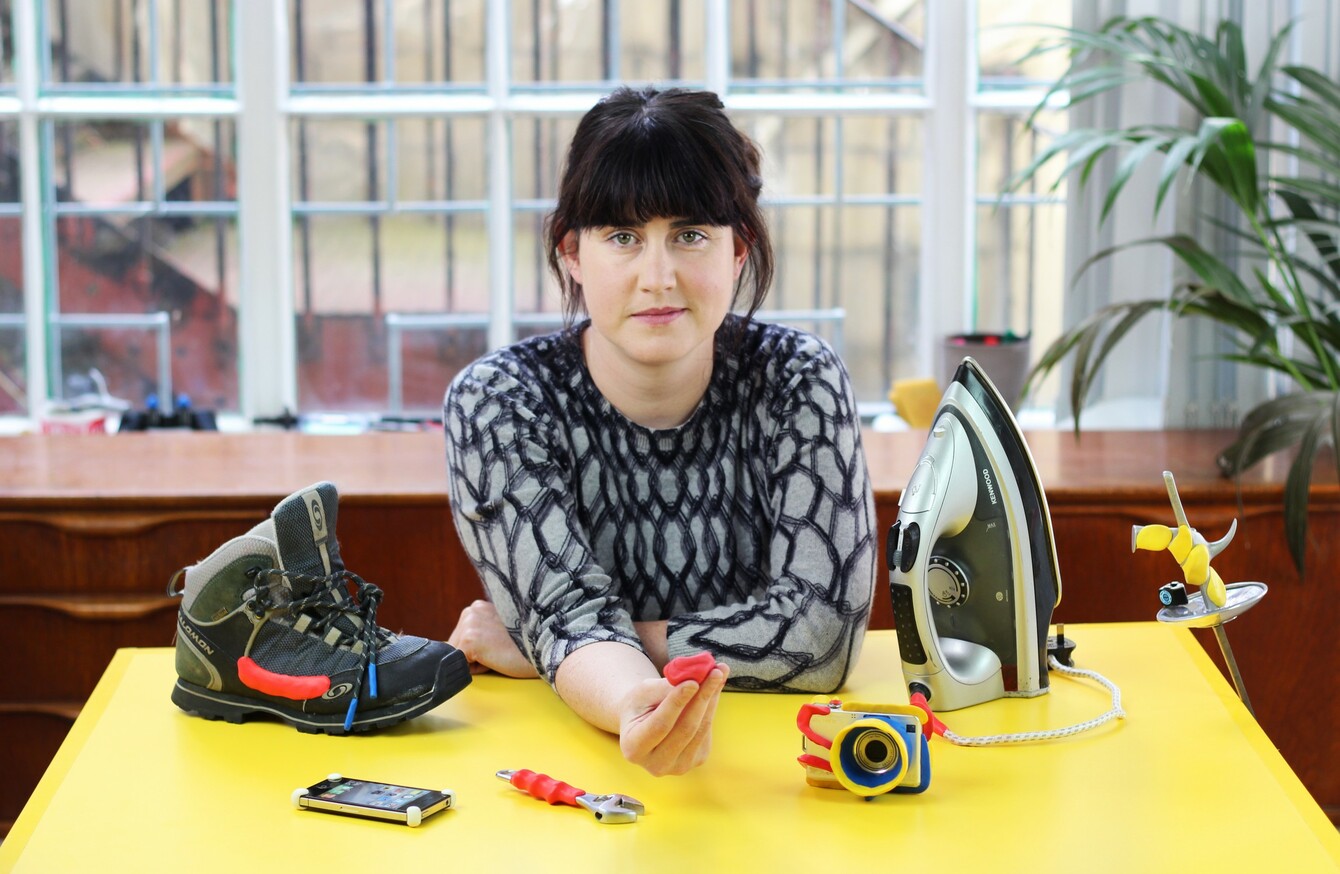 Image: Sugru
Image: Sugru
MOULDABLE GLUE COMPANY Sugru, set up by Irish woman Jane Ní Dhulchaointigh, is aiming to raise at least £1.5 million (€1.7 million) from the public in an equity crowdfunding drive.
The firm announced that it wants to use the money raised through Crowdcube – which enables companies to sell shares online to individual investors - to "support expansion overseas and new product innovation".
People will be able get a stake in the company by investing a minimum of £10. In 2015, Sugru used Crowdcube to raise over £3.5 million (€5 million at that time) from investors in a move that valued the company at about £27 million.
It raised more than three times its planned investment in the campaign and smashed existing equity funding records for the platform.
Sugru
The company's first product went on sale in 2010. It sticks permanently to materials like ceramic, glass and metal. Out of the pack it can be shaped like putty, but within a day it hardens into flexible silicone rubber.
Source: Sugru/YouTube
The product is waterproof when cured and works at temperatures from well below freezing to above boiling point and can be used as a sealant, as an adhesive or for rubberised grip.
It was named among Time magazine's top 50 inventions in 2010.
She studied sculpture in Dublin before leaving for the UK, where her company is now based.
Investor information published by Sugru as part of its new campaign show that the firm is looking to grow its turnover by 50% year on year for the next three years. This would triple its revenues from £4.6 million to £13.8 million by 2019.
The company made an operation loss of £2 million in 2015, up from about £1.1 million the year before, bringing accumulated losses since its inception to £5.5 million.
It is predicted that the firm will become profitable in 2018 and that it will record a profit of almost £4 million in 2019. The company also said it recently secured a debt facility of up to £3.5 million from Glasgow-based Clydesdale Bank.
New markets
Sugru said that it has sold more than 10 million single-use packs of its product in over 170 countries so far.
It recently debuted in France and South Africa, and the company now plans to launch this year in Canada, Australia and New Zealand "whilst extending its reach in Europe".
The company said that it has developed a new formula of its product that will children as young as eight years old to use Sugru, technology that would "open up significant opportunities within the craft and stationery markets".
Ní Dhulchaointigh said: "We've come an awfully long way since we tested the waters with our first crowdfunding campaign back in 2015."
"As well as launching overseas and working on new products and technologies, we've enjoyed huge milestones with our loyal community of over two million users around the world," she said.
The company recently doubled its manufacturing space in London, where it employs 70 people.
Written by Paul O'Donoghue and posted on Fora.ie