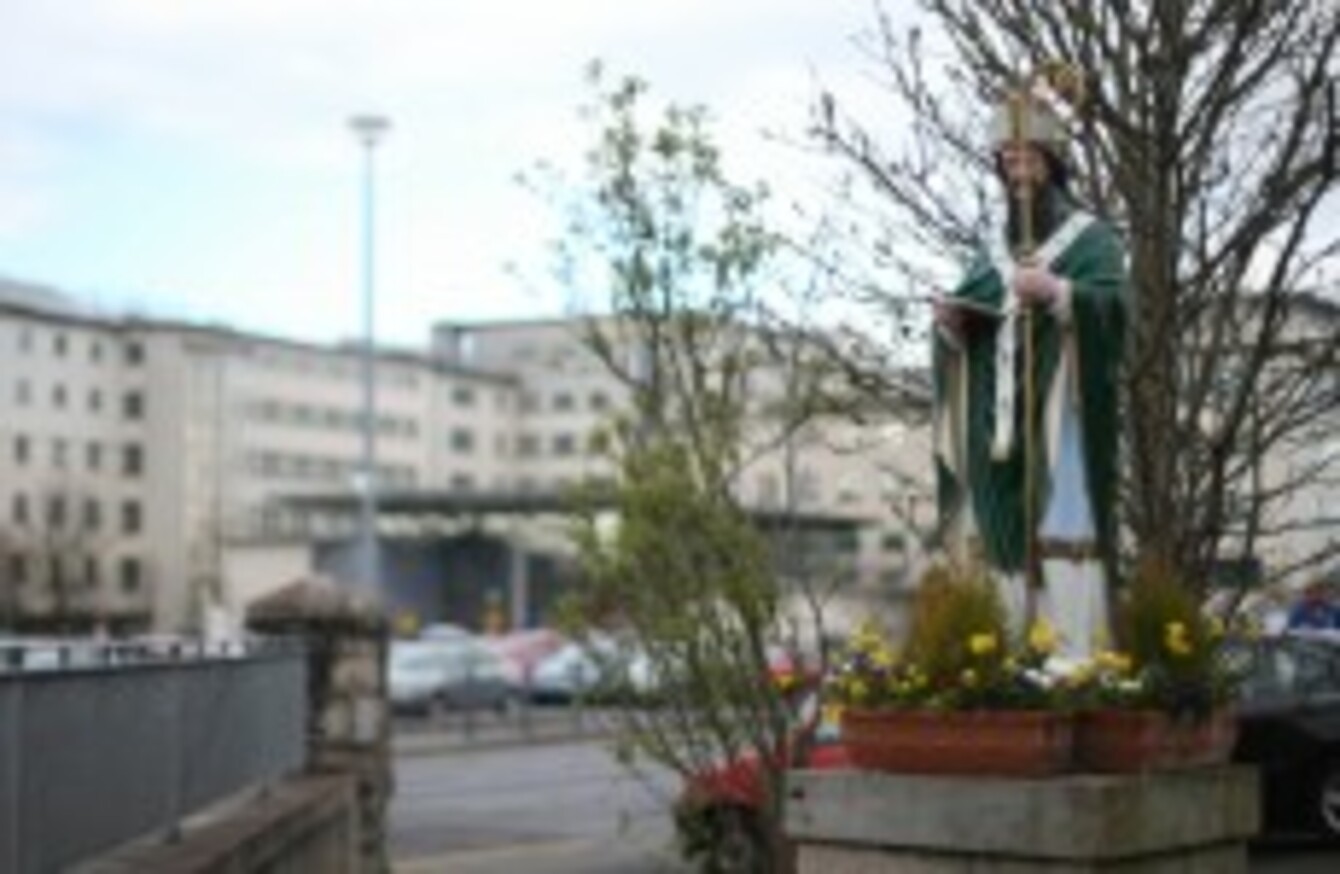 University Hospital Galway
Image: PA/Niall Carson
University Hospital Galway
Image: PA/Niall Carson
A 47-YEAR-OLD suicidal woman has been refused admittance repeatedly to a Galway hospital's psychiatric ward.
The incidents apparently took place at the accident and emergency section of University Hospital Galway after the woman tried to voluntarily check-in to the facility in recent months.
Following her final refusal, a nurse allegedly told the woman to overdose on her medication  if she wanted to be granted access to the psychiatric ward.
Subsequently the woman did in fact overdose on her medication in the middle of the night. She was finally admitted and has been in the same psychiatric ward ever since.
"The fact is this psychiatric ward doesn't want to admit people, only as a last resort, and that's often just too late," local councillor Padraig Conneely told TheJournal.ie.
I was there myself on the second and third occasion this woman was refused. She was told on the final occasion that she would be forcibly removed if she wouldn't leave voluntarily. What sort of thing is that to say to a sick person?
Following the final occasion, a nurse came over to this woman and her family and was asked what they had to do to get her admitted. 'Go home and overdose on your medication and you'll be admitted straight away' was her response.
Previously John Hayes, Chief Officer for the North Western HSE, told the Connacht Tribune that while he wouldn't comment on individual cases this situation "would be extremely concerning and serious if true".
"Patients who are unwell and require mental health services are usually seen by their GP or GP out of hours service in the first instance; their GP will refer them to acute mental health services if required," the HSE North West said in a statement to TheJournal.ie.
Every individual who presents (at A&E) is assessed by a qualified mental health professional and an appropriate care plan is put in place.
Mental health is a complex area and as such changes or deterioration can occur over short periods of time. However we must stress that where a person is deemed to require inpatient treatment this is provided in all (their emphasis) cases.
The woman, who lives at home with her 84-year-old mother in Galway, has been on medication for some time.
In recent times she has apparently been consistently agitated and professed suicidal intentions.
On one occasion she disappeared from the family home late at night and was found by gardaí walking on a local beach promenade at 3 am.
The gardaí delivered her once more to the psychiatric unit at University Hospital Galway where she was once more refused.
"They're saying that she has to stay at home and take her medication," says Conneely.
But it's clearly not working. I mean, who wants to be voluntarily admitted to a psychiatric ward? It's not exactly ideal. This is a deeply sad case.
I don't believe this woman is capable of taking her medication in the proper fashion. Imagine if she had died? There would have been hell to pay and rightly so.
The woman has now been in the psychiatric ward for over a month.
"I understand her case is not improving and the  family are seeking a different consultant," says Conneely, who has contacted the area management's clinical director and asked that they take a look at the case.
This woman was, and is, suicidal. The case could not be more important.
University Hospital Galway is for the most part operated by the Saolta Hospital Group as distinct from the HSE. However, the psychiatric services at the hospital are run by the HSE.
If any element of this story has affected you the following helplines may be helpful:
Samaritans 116 123 or email jo@samaritans.org
Console 1800 247 247 – (suicide prevention, self-harm, bereavement)
Aware 1890 303 302 (depression, anxiety)
Pieta House 01 601 0000 or email mary@pieta.ie – (suicide, self-harm)
Teen-Line Ireland 1800 833 634 (for ages 13 to 19)
Childline 1800 66 66 66 (for under 18s)