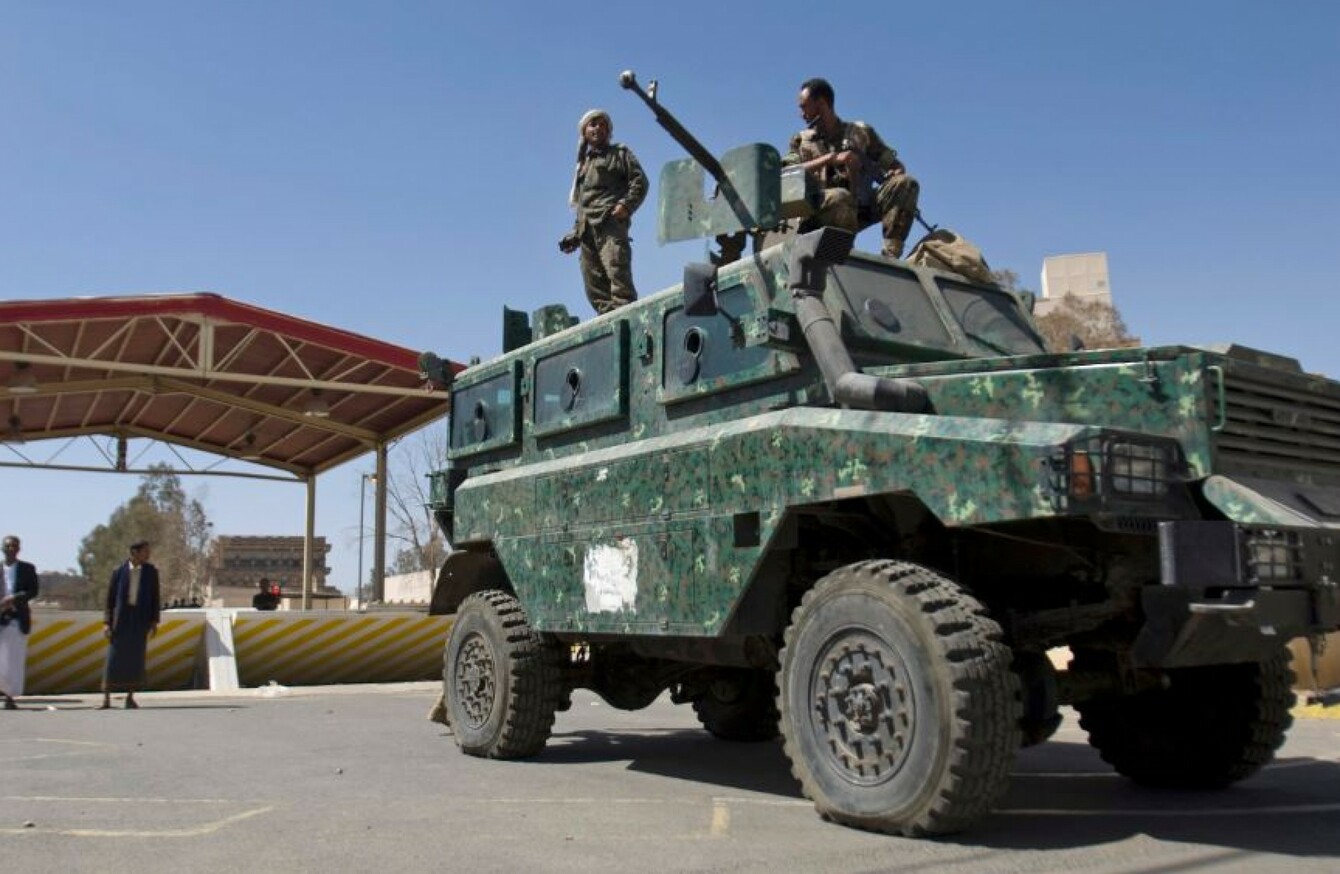 File photo of Yemeni soldiers
Image: Hani Mohammed/AP/Press Association Images
File photo of Yemeni soldiers
Image: Hani Mohammed/AP/Press Association Images
A SUICIDE BOMBER has killed at least 25 Yemeni police recruits in the southeastern port city of Mukalla today, medics have said.
This is the second attack this week claimed by the Islamic State (IS) group.
The bomber detonated an explosives belt as he joined a line of men at a police recruitment centre on the southwestern outskirts of the city that government forces recaptured last month after a year of Al-Qaeda rule, a provincial official said.
Some 60 people were also wounded in the attack in Fuwah district, a medical source said.
An IS statement posted online claimed the attack, a rare intervention by the jihadist group in an area known as a stronghold of rival Al-Qaeda.
"Brother Abu al-Bara al-Ansari … detonated his explosives belt at a gathering of the apostates of the security forces," it said.
On Thursday, 15 Yemeni troops were killed in jihadist attacks on army positions outside Mukalla. IS said one of its militants blew up a vehicle packed with explosives in an army base in Khalf district on the city's eastern outskirts.
Iraq
Meanwhile in Iraq, suicide attackers broke into a gas plant north of Baghdad today, killing at least seven people and setting fire to gas tanks, officials said.
The attack on the Taji plant, about 20 kilometres north of the capital, took place at around 6am (3am GMT).
Eight suicide bombers broke into the gas plant and blew up a car bomb at one of its entrances, interior ministry spokesman Saad Maan said in a statement.
Some of the attackers detonated suicide belts while others were killed by bullets, according to Maan, who said explosions set fire to three gas tanks.
Footage showed huge plumes of black smoke billowing into the sky but officials said the fire had been brought under control.
The attack killed at least seven people and wounded at least 22, according to security and medical officials.
There was no immediate claim of responsibility for the attack but it bore the hallmarks of an operation by IS.