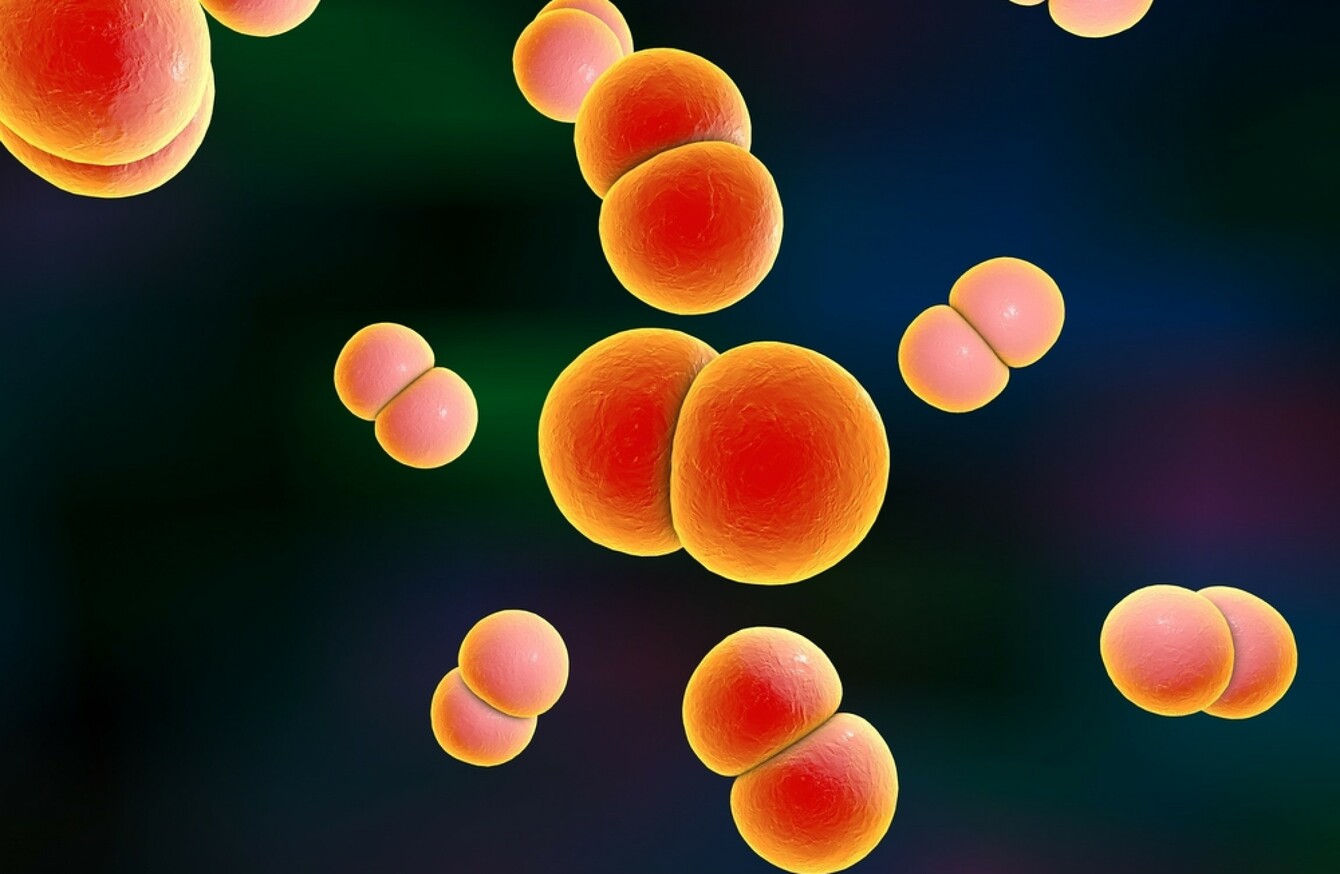 Image: Shutterstock/Kateryna Kon
Image: Shutterstock/Kateryna Kon
GONORRHOEA, A COMMON sexually-transmitted infection could become an untreatable disease, BBC News reports today.
Health editor James Gallagher reports on a letter – seen by the broadcaster – warning all GPs and pharmacists in England about the rise of 'super-gonorrhoea'.
'Super-gonorrhoea' is the term being used for a strain of the infection which is growing resistance to antibiotics. It is spread by unprotected vaginal, oral and anal sex.
In the note, the country's chief medical officer Sally Davies asked all doctors and pharmacists to ensure they are prescribing the correct drugs as treatment for the STI.
She is worried that some patients who contracted super-gonorrhoea during an outbreak in Leeds earlier this year were not give the two antibiotics they needed to clear the infection.
"Gonorrhoea is at risk of becoming an untreatable disease due to the continuing emergence of antimicrobial resistance," she said.
Gonorrhoea has rapidly acquired resistance to new antibiotics, leaving few alternatives to the current recommendations. It is therefore extremely important that suboptimal treatment does not occur.
Earlier this year, a BBC investigation found that some online pharmacy outlets were dispensing just one oral antibiotic which is less effective.
March outbreak
The super-resistant strain was first spotted in the north of England in March. Cases were treated in Leeds and then in Oldham, Macclesfield and Scunthorpe.
According to the Independent, all the cases reported have been transmitted through heterosexual intercourse.
About 30,000 people were diagnosed with gonorrhoea in 2013 in England. In the same year in Ireland, there were 1,077 cases reported. The worst affected areas were Dublin, Wicklow and Kildare.
Gonorrhoea can lead to infertility, pelvic inflammatory disease and other health problems. Its symptoms include thick green or yellow discharge, urinating and bleeding between periods for women. However, there are often no symptoms.