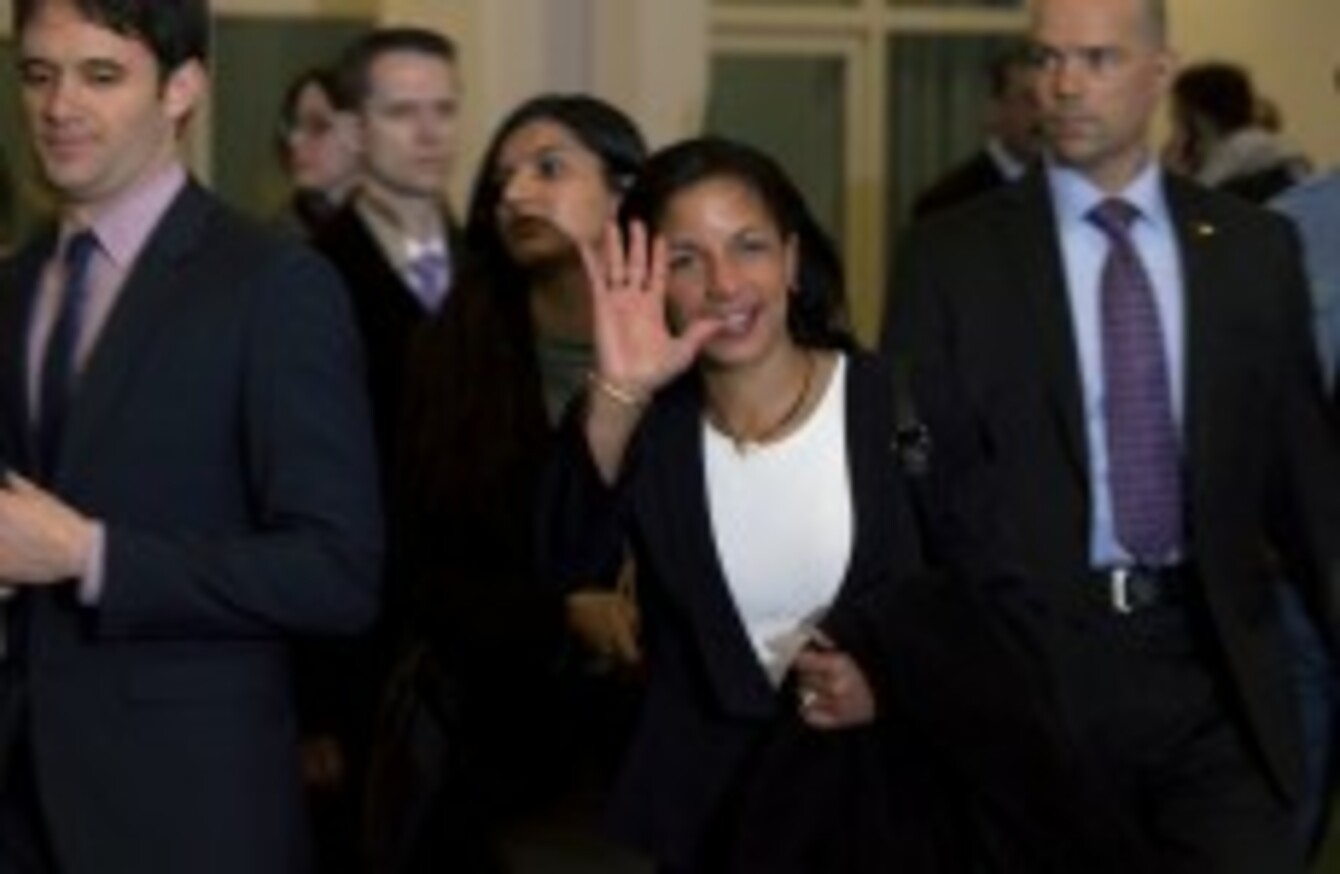 UN Ambassador Susan Rice
Image: Craig Ruttle/AP/Press Association Images
UN Ambassador Susan Rice
Image: Craig Ruttle/AP/Press Association Images
THE UNITED NATIONS Ambassador for the United States, Susan Rice, has asked not to be considered to replace Hillary Clinton as Secretary of State when she steps down next year.
President Barack Obama said he accepted her decision, adding that she will continue in her current role as UN Ambassador.
Rice has come under fire in recent weeks over her comments about the attack on the US Embassy in Libya. Republicans pounced on her after she said that the Benghazi attack was a "spontaneous" reaction to an anti-Muslim video, using CIA talking points she now admits were wrong. Extremists linked to Al-Qaeda are blamed for the attack and Republicans believe the White House did not want to own up to a terror attack weeks before the presidential election.
Explaining her decision in a letter to the President, Rice noted, "If nominated, I am now convinced that the confirmation process would be lengthy, disruptive and costly, to you and to our most pressing national and international priorities."
She also told NBC that she was determined not to detract from the crucial first months of Obama's second term.
On Twitter, the Ambassador said:
Those of you who know me know that I'm a fighter, but not at the cost of what's right for our country.
I don't do this work for me. I do it because I believe in President Obama's approach to the world, and I want to get things done.
To all my followers: I appreciate you. We've still got a lot of work to do for the American people and the world. 

#Letsgo
In a statement, Obama criticised the "unfair and misleading attacks" on Rice in recent weeks. "Her decision demonstrates the strength of her character, and an admirable commitment to rise above the politics of the moment to put our national interests first," he added. "The American people can be proud to have a public servant of her caliber and character representing our country."
Democratic Senator John Kerry is now the favourite for the post, though officials say no personnel announcements are imminent. The move could be seen as a setback for Obama, as Rice is considered one of his inner-circle.
-Additional reporting by AFP