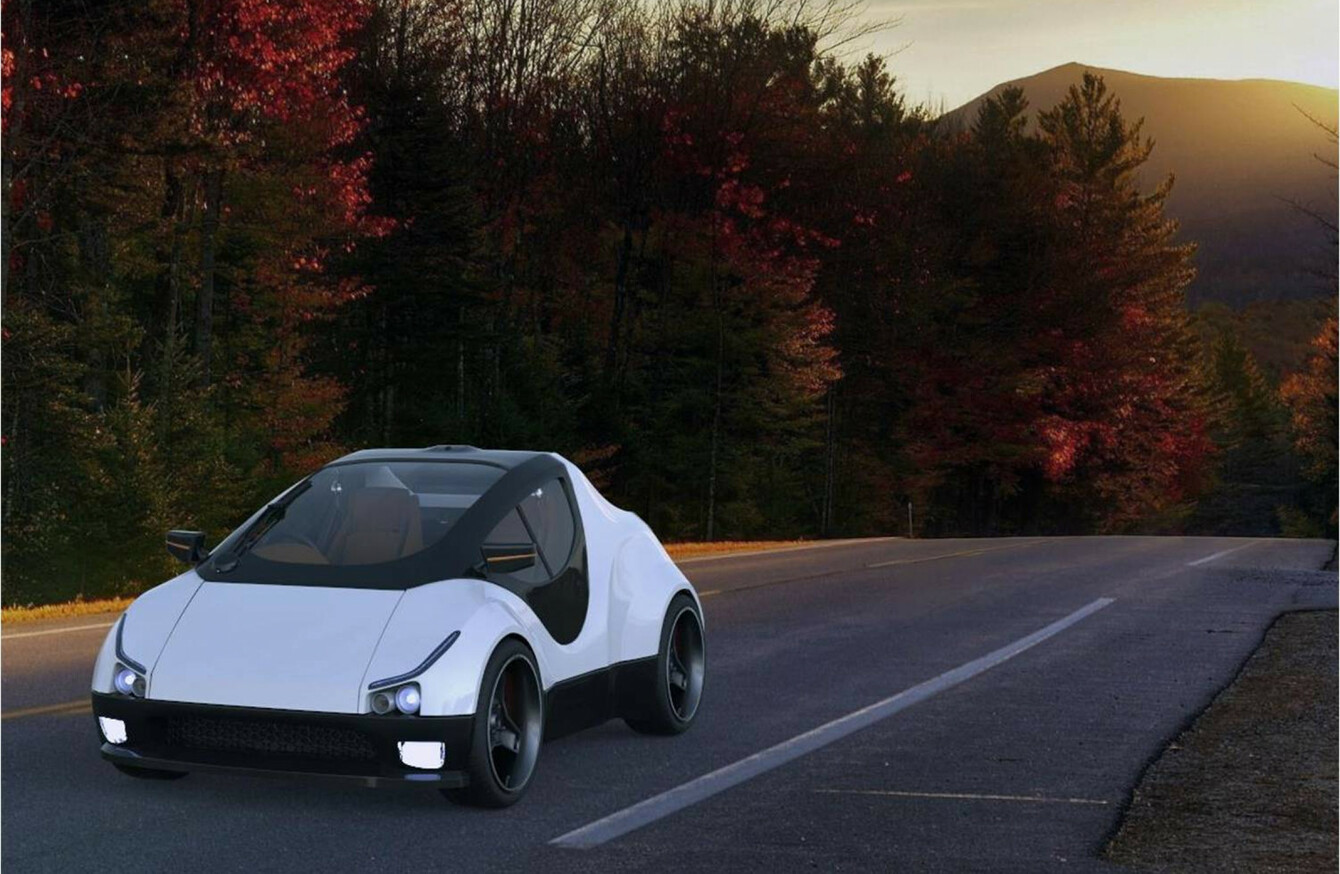 Image: Swift Composite Prototypes
Image: Swift Composite Prototypes
A LIQUIDATOR HAS been appointed to a Louth firm behind plans to manufacture electric cars in Ireland.
In 2015, Swift Composite Prototypes announced it was planning to build a small electric sports car, called the Alex eRoadster, heralding the project as the first Ireland-built car in three decades.
It was envisaged that the car would sell for about €30,000, and it was hoped that by the end of 2016 it would be producing one vehicle a week and ramp up production from there.
However, Swift Composite Prototypes was this week put into liquidation on foot of a bid to wind up the firm by the Revenue Commissioners, a creditor of the company.
Fora contacted liquidator Frank Lynch & Co but did not receive a response to a request for comment at the time of publication, while the company is no longer contactable at its registered address.
The latest accounts for the company, which cover the 12 months to the end of 2014, show that it made a loss of just under €30,000 that year. Its net assets also dropped from just under €70,000 to €40,000.
Still alive
Tom Finnegan, a former project manager employed by Swift Composite Prototypes, told Fora that the company has been struggling financially for some time.
Finnegan, who was an employee of the business from 2015 to the middle of 2016, was leading development on the company's electric car. It was based on a prototype he developed.
"When I went to Swift Composite, I wasn't aware that the company was in financial difficulties," he said.
"A prototype was never produced. (The project) wasn't moving anywhere because there was no money available."
Finnegan said that he is still pursuing the dream of producing an electric car in Ireland. He is now involved with another firm, Fintos Electric Cars, which is still trying to produce a vehicle based on his work.
"We set up a new company, the project is still alive and going well," he said.
Finnegan previously said that the design of the car drew inspiration from Elon Musk's Tesla Motors.
Sign up to our newsletter to receive a regular digest of Fora's top articles delivered to your inbox.
Written by Paul O'Donoghue and posted on Fora.ie