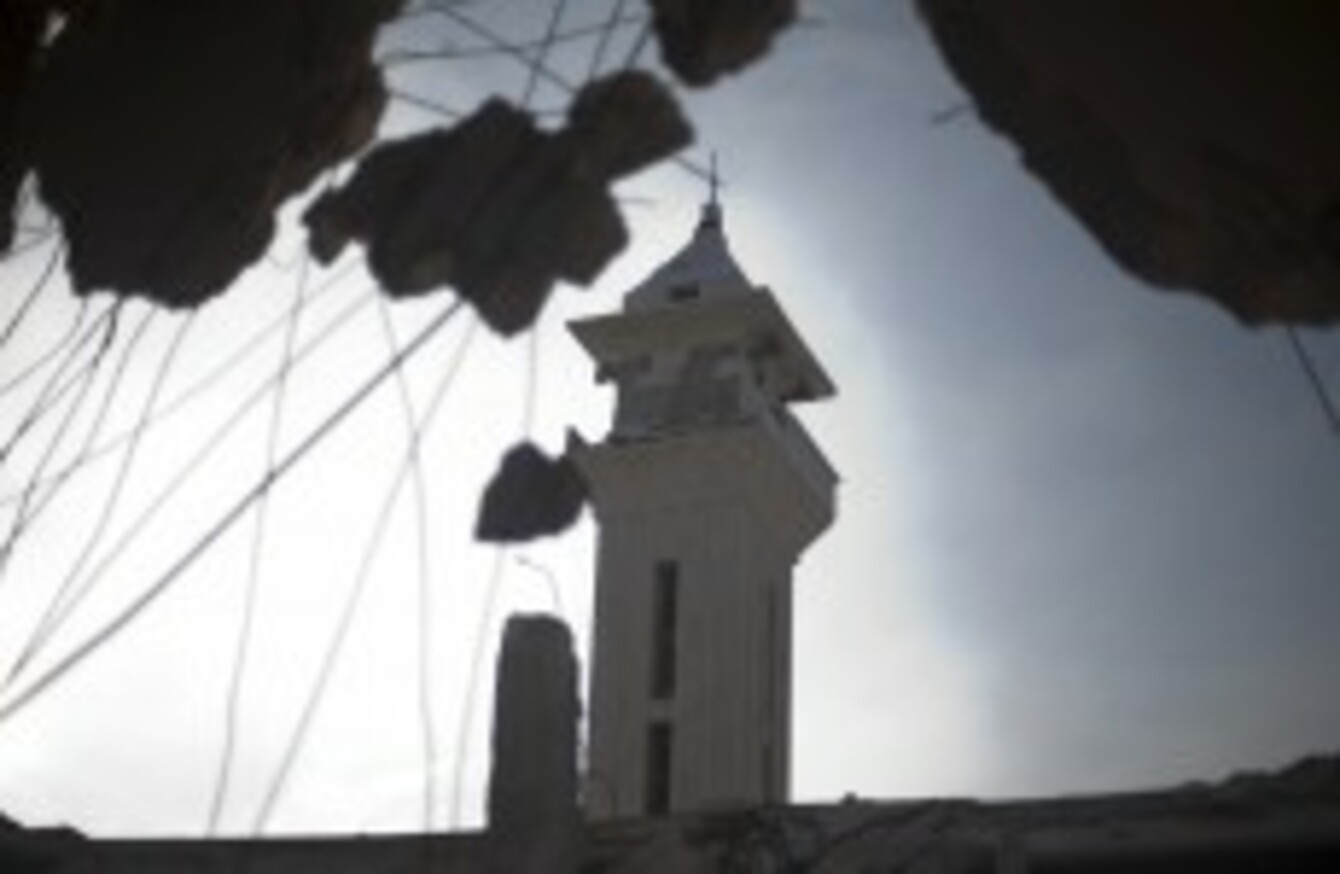 File
Image: Khalil Hamra/AP/Press Association Images
File
Image: Khalil Hamra/AP/Press Association Images
SYRIA SAID TODAY that plans by Turkey to site Patriot missiles along its border was "a new act of provocation," while allies Iran and Russia warned the move would complicate the situation and could spark a regional conflagration.
NATO chief Anders Fogh Rasmussen reacted by reassuring Moscow that any such deployment would be a "defensive only" measure.
Turkey turned to its NATO partners earlier this week to request the deployment of the surface-to-air Patriot missiles to protect its troubled border with Syria, which is engulfed in a war that has cost some 40,000 lives.
Syria's foreign ministry accused Ankara of causing "tension and destruction," with state television quoted an official as calling it a "a new act of provocation."
Syria holds (Turkish Prime Minister Recep Tayyip) Erdogan responsible for the militarisation of the situation at the border between Syria and Turkey, and the increase of tension.
Syria has long accused Turkey of harbouring, financing and arming rebels fighting to topple President Bashar al-Assad.
In Moscow, Russian Foreign Minister Sergei Lavrov warned that any deployment of Patriots by Turkey may create a temptation to use the weapons and spark a "very serious armed conflict" involving NATO.
"I understand that no one has any intention to see NATO get sucked into the Syrian crisis," Lavrov said. But "the more arms are being accumulated, the greater the risk that they will be used."
NATO spokesman Carmen Romero later said Rasmussen had told Lavrov by telephone that such a deployment "would in no way support a no-fly zone or any offensive operations."
"Such a deployment would augment Turkey's air defence capabilities to defend the population and territory of Turkey," Rasmussen told Lavrov.
But Iran's foreign ministry accused Turkey of aggravating the situation. "Not only does it not help resolve the situation in Syria but it will also aggravate and complicate the situation," spokesman Ramin Mehmanparast said, quoted on state television.
"The insistence (of certain countries) to resolve the Syrian crisis through military means is the main cause of tensions and threats in the region," he said.