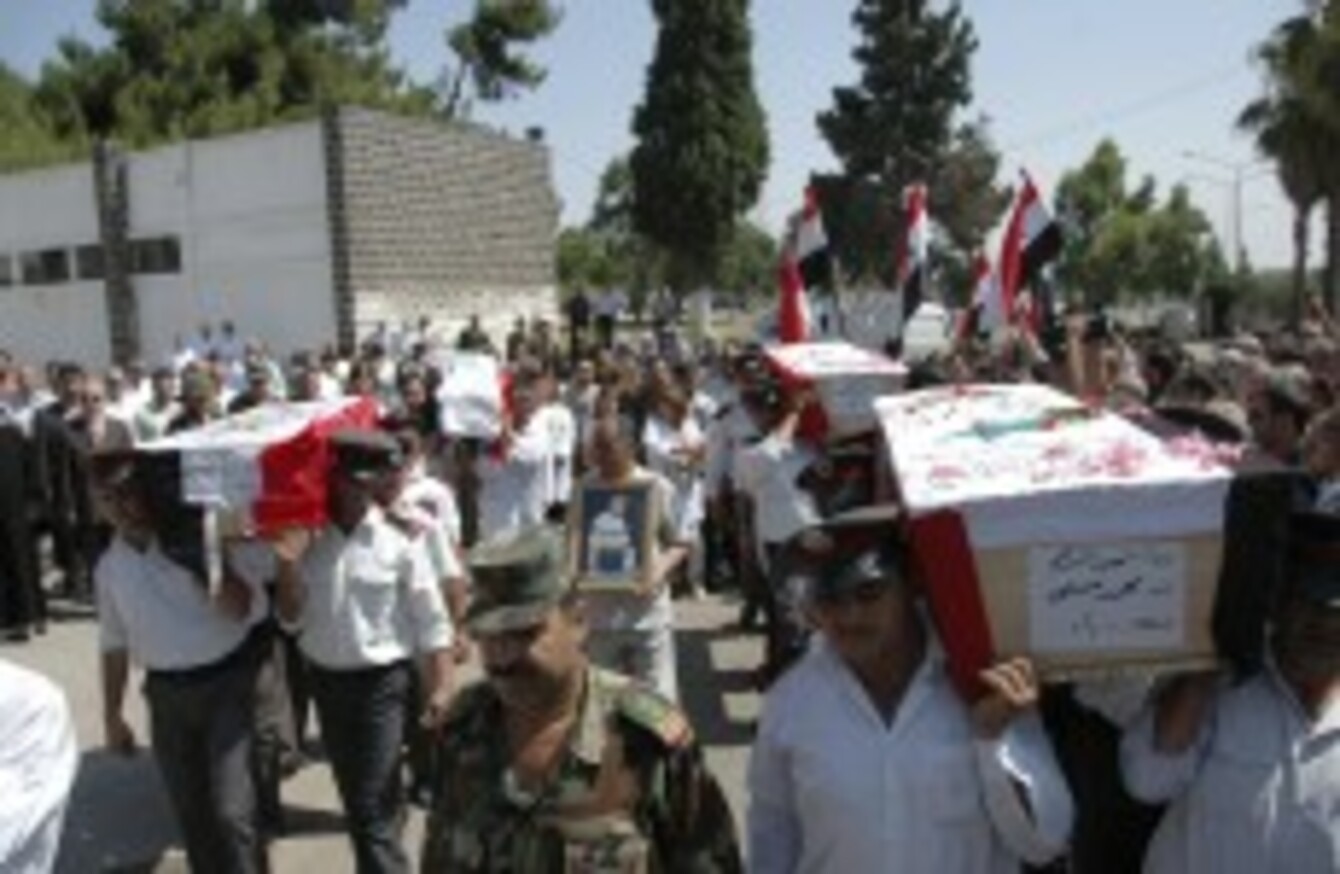 Syrian policemen carry the coffins of police and army members who were believed killed in recent violence in Homs, Syria
Image: AP Photo/SANA
Syrian policemen carry the coffins of police and army members who were believed killed in recent violence in Homs, Syria
Image: AP Photo/SANA
TEN PEOPLE WERE killed when Syrian security forces opened fire at a funeral procession today.
The killings brought the death toll in the city of Homs to about 50 people since Saturday, according to a range of activists, human rights groups and witnesses.
The shooting took place outside the Khaled bin Al-Waleed mosque shortly before noon as families held funeral processions for 10 people killed on Monday during a security sweep.
A mother of one of the men being buried was believed to be among the victims.
Syrian troops have been conducting operations in Homs since late yesterday following reports of a wave of sectarian killings that left around 30 people dead during the weekend.
A resident told The Associated Press by telephone that Homs was "a ghost city", with most people hold up inside their homes.