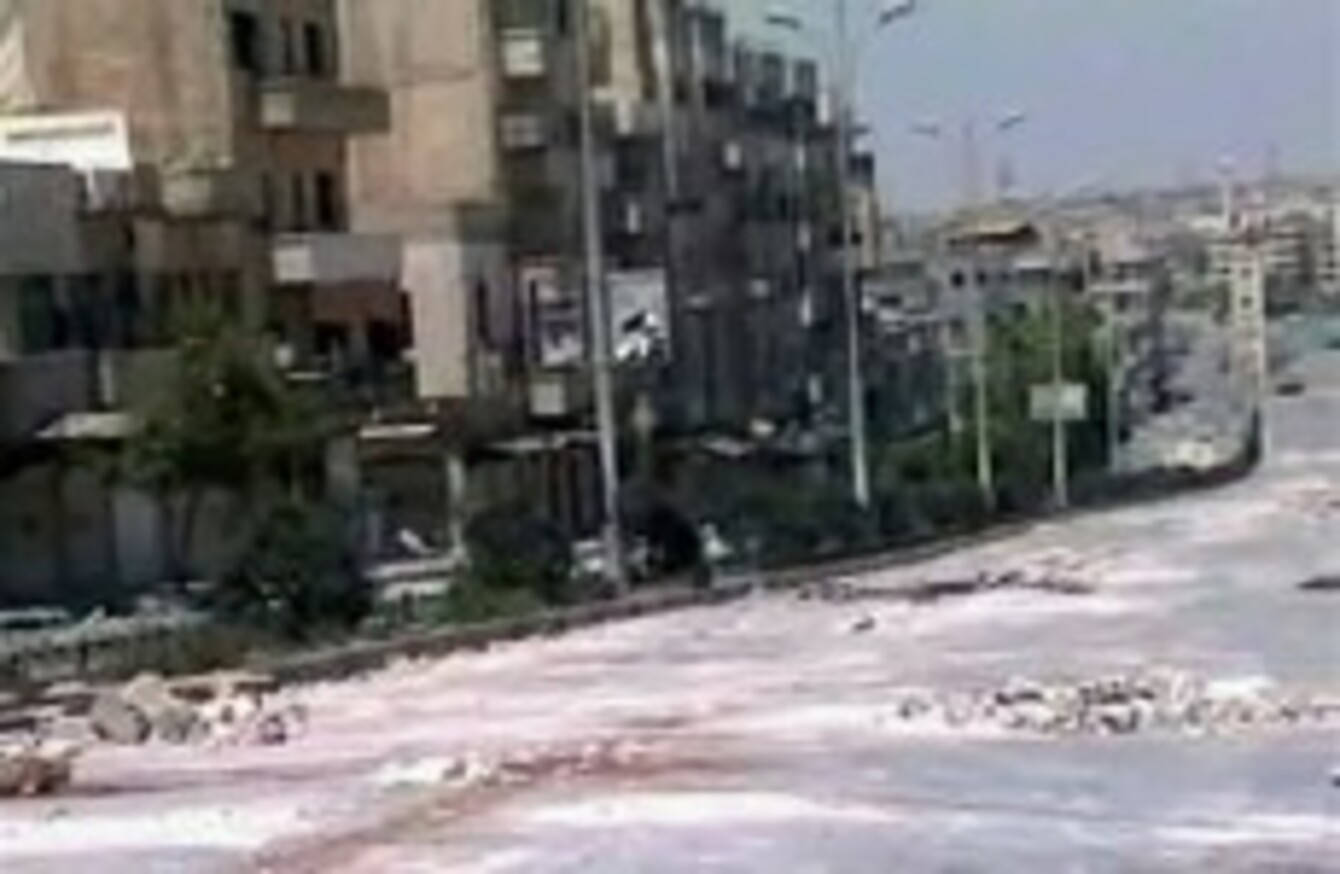 Image: AP Photo/SANA
Image: AP Photo/SANA
Updated 15.45
TWO SYRIAN RIGHTS groups say government forces have killed at least 52 people in the latest phase of their crackdown on dissent and the toll for the day could rise to 69.
Sunday's casualties were mainly in the eastern city of Deir el-Zour and the central city of Houleh.
Abdul-Karim Rihawi, the Damascus-based chief of the Syrian Human Rights League, says at least 42 people were killed in Deir el-Zour and 10 in Houleh.
Ammar Qurabi, who heads the National Organization for Human Rights in Syria, says 42 people were killed in Deir el-Zour and 17 in Houleh. He says 10 people were shot dead in Idlib while taking part in a funeral.
On Saturday, Syrian forces tightened a siege on the city of Hama, the main centre of the nearly five-month-old uprising against President Bashar Assad's regime.
The activist said the military raid on Deir el-Zour began at 4 am Sunday. The activist spoke on condition of anonymity, fearing reprisals.
The Local Coordination Committees, an activist group tracking the uprising, confirmed parts of the city were taken over by troops.
There was no immediate word on casualties.
- AP