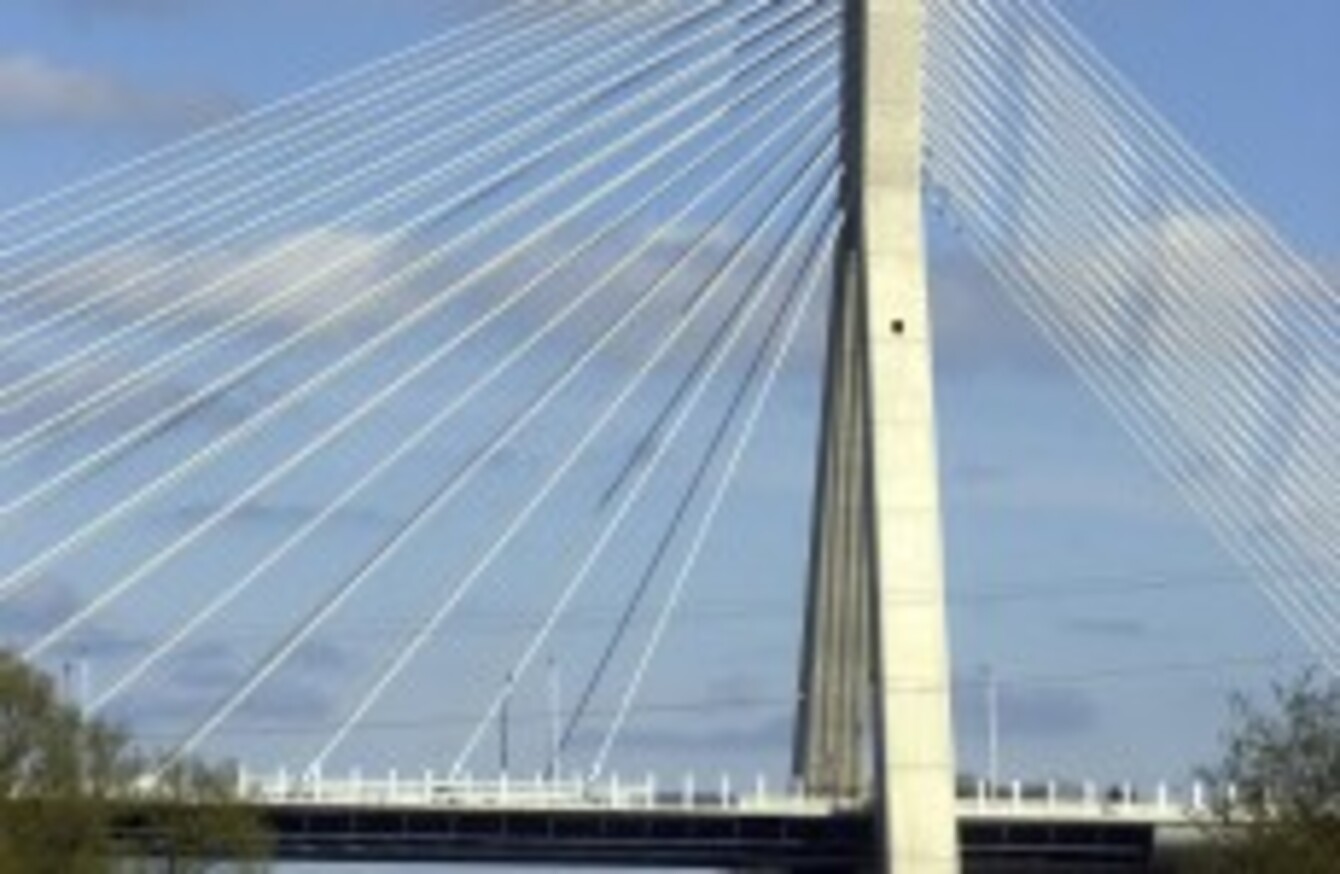 The Mary McAleese Bridge?
Image: Eamonn Farrell/Photocall Ireland
The Mary McAleese Bridge?
Image: Eamonn Farrell/Photocall Ireland
THE MARY MCALEESE Bridge could exist by June of next year if one Senator's plans come to fruition.
Fine Gael Senator Jim D'arcy has lobbied the Taoiseach, numerous TDs, the Senate and two county councils to rename the Boyne Bridge after the former president.
Speaking to TheJournal.ie, D'arcy said such a move would symbolise the links established between Northern Ireland and the Republic during McAleese's two terms in office.
"The theme of her presidency was building bridges, so this would be quite fitting," he said.
The cable bridge's location on the M1 motorway between Dublin and Belfast "further reflects the work she carried out during the Peace Process", he added.
The plan has already received the backing of the Taoiseach, the Senate and a number of Dáil deputies, including Thomas Byrne and Regina Doherty.
I had a long conversation with the Taoiseach and he questioned me fully about it. In the end, he told me that he supports the move 100 per cent," said D'arcy.
The proposal now has to obtain the approval of both Louth County Council and Meath County Council.
If they both deliver motions, the NRA will consider renaming the visually-striking bridge.
"It will all take a bit of time," said D'arcy, "but I hope to see it happen in the first half of 2012."
D'arcy claims that the naming of the bridge for McAleese would be the first time a woman would be honoured in this way in Ireland since the GAA grounds in Sligo were named fro Countess Markievicz in 1955.
He said Ireland needs to recognise the significant contribution women make to society each day.
"Without being patronising, this is a point I feel very strongly about," he said. "It will be the first monumental civic structure to be named after a woman ever."
Accoring to D'arcy, McAleese's background team are aware of his proposal and are "very happy" with it.