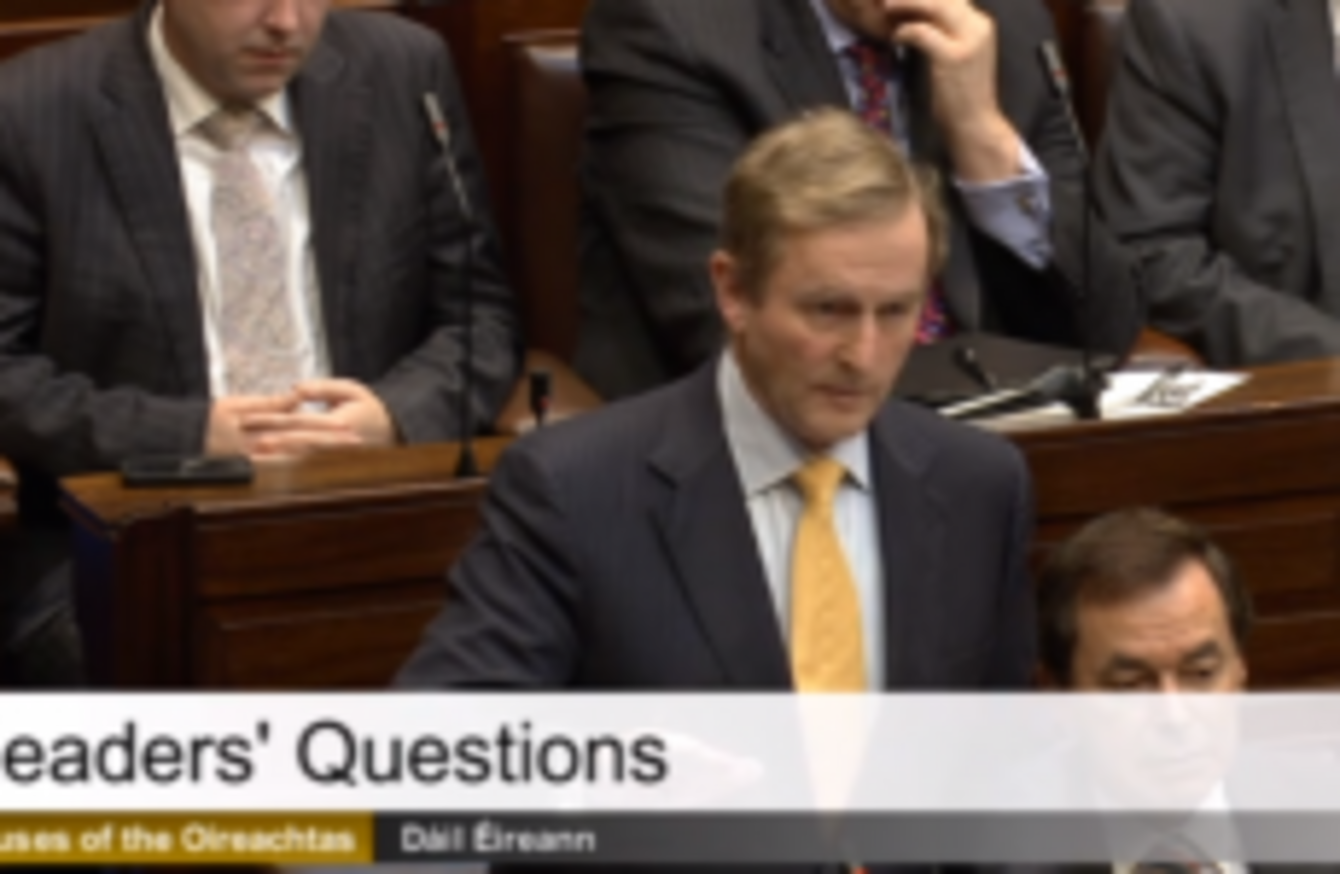 Taoiseach Enda Kenny in the Dáíl today
Image: Screengrab
Taoiseach Enda Kenny in the Dáíl today
Image: Screengrab
TAOISEACH ENDA KENNY has insisted that no one has to pay the 2014 property tax until next year as the controversy around payment options for the charge continues.
Both Fianna Fáil and Sinn Féin raised the matter at Leaders' Questions today with Micheál Martin calling for an amendment to the property tax legislation to ensure no one has to make the payment until next year.
"The policy is wrong because the legislation was rushed," Martin told the Taoiseach.
Responding, Enda Kenny insisted: "There is no legal obligation for anyone to pay any property charge for 2014 in the remaining weeks of this year".
He said that the Minister for Finance has made it clear that the preference for government is that it receive payments for 2014 in 2014 and said that a number of options for paying the tax have been set out by Revenue.
Kenny said that letters from Revenue that have been delivered in recent weeks refer to the filing date this year – 7 November for postal returns and 27 November for online – and do not have a statutory basis.
He said they are just a reminder to people that the 2014 property tax is due next year.
He said the filing date is not a statutory date for payment and said that there are seven different options for paying the property tax next year.
"There was no intention of executing some sort of government money grab before the end of 2013, Kenny told Adams in response to the Sinn Féin leader's questions about the controversy.