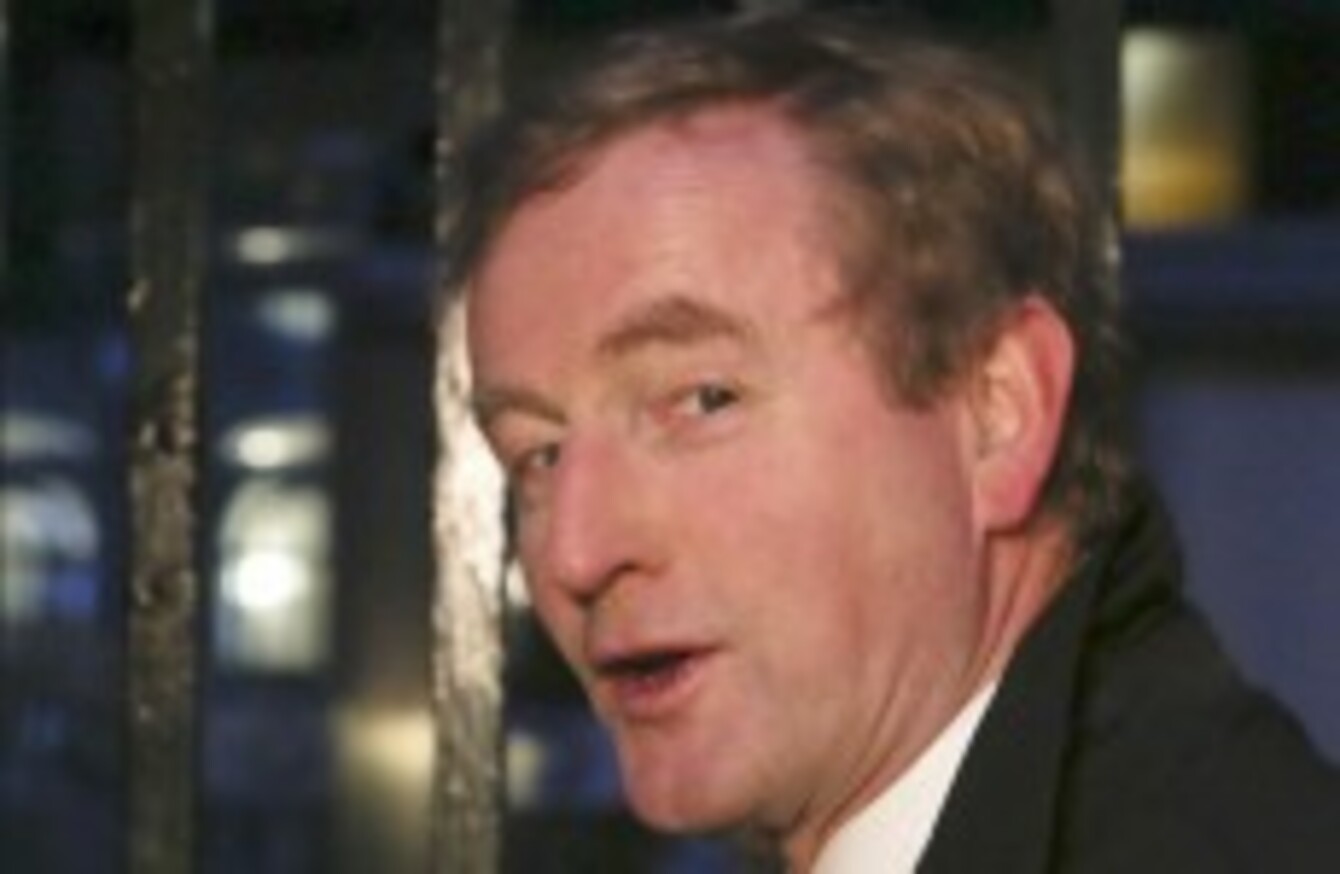 Enda Kenny
Image: Sam Boal/Photocall Ireland
Enda Kenny
Image: Sam Boal/Photocall Ireland
TAOISEACH ENDA KENNY plans a Cabinet reshuffle in the second half of next year with the likelihood that junior ministers and possibly even backbenchers could be promoted to the top table.
Kenny said he expects "movement" sometime in 2014 with it likely to be after the local and European Elections which take place in late May.
The government has already passed its halfway point in office without any major changes in the ministerial ranks and it is expected that changes made next year would last until the next general election in 2016.
"[There are] some very talented people, I have to say, right across the Oireachtas on the backbenches," Kenny said.
The Fine Gael leader pointed out that the reduction in the number of junior ministers by his government has made it more difficult to give talented politicians opportunities in government departments.
"It's always difficult in a government situation for people to get the opportunity and it's a great privilege for them to be able to serve. But I think we have some outstanding talent in both government parties and on the backbenches.
"I certainly would like to see that people who work very hard and who show real ability should be given the chance to demonstrate that," he added.
Kenny also addressed speculation about Ireland's next European Commissioner with the incumbent Márie Geoghegan-Quinn due to step down next year.
The Taoiseach said that he has not yet considered his preferences for the role and declined to discuss the names that have been raised including the likes of Environment Minister Phil Hogan, Education Minister Ruairí Quinn and Health Minister James Reilly.
"I hear names being mentioned all over the place, they're all noses to the grindstone at the moment," he added.