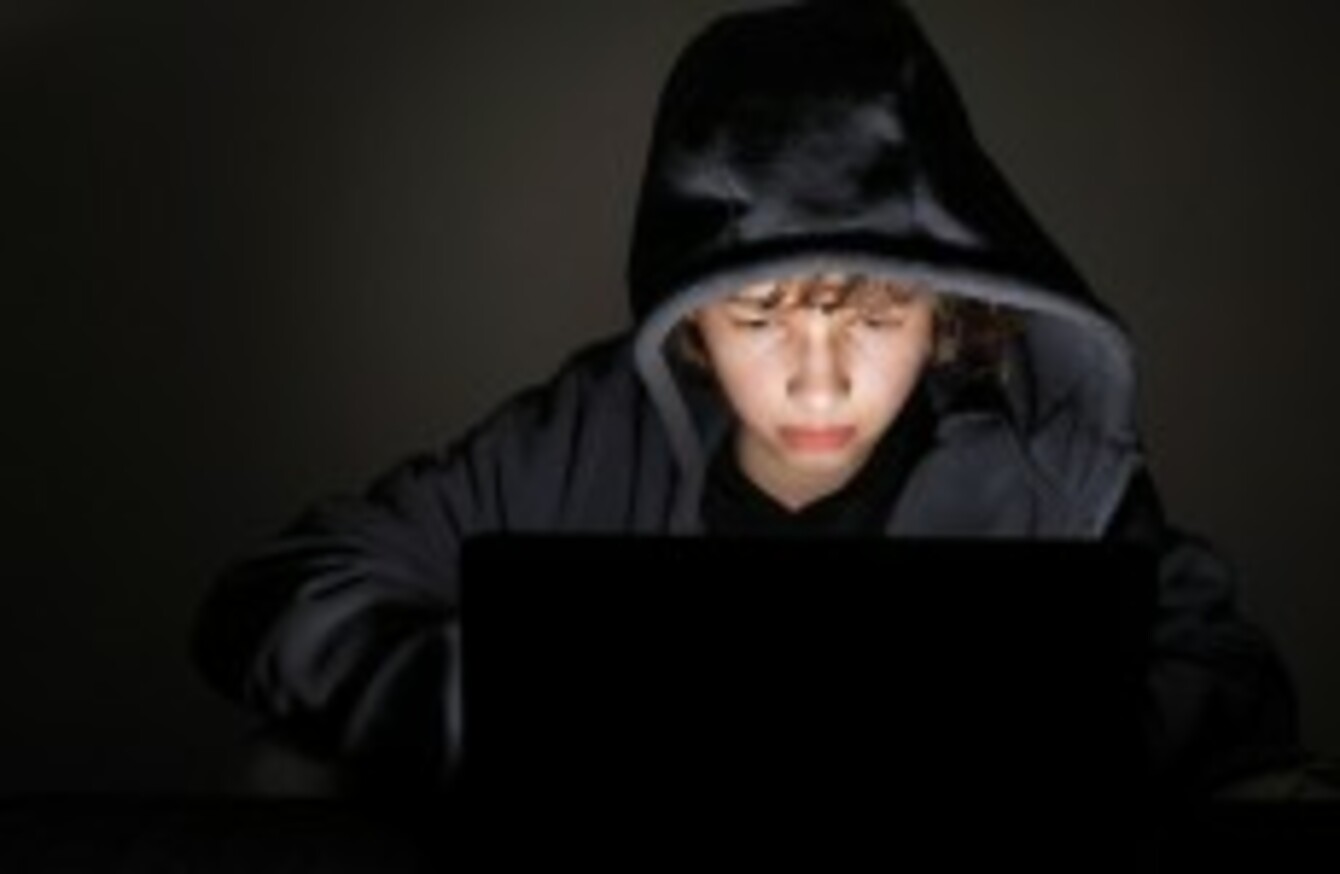 A WIDE-RANGING study on children's use of the internet in Ireland has found that ten per cent of young teenagers (13- to 14-year-olds) report having received sexual messages online.
For 15- to 16-year-olds, that figure rises to 22 per cent. The survey also asked about the impact of receiving such messages — one per cent said they were 'very' upset as a consequence, while three per cent said they were 'a little' upset.
Additionally, one in five children surveyed said they had had contact online with people they had never met face-to-face.
The survey findings are being released to raise awareness of 'Safer Internet Day' — a European initiative aimed at encouraging safer and more responsible use of the web.
500 children between the ages of 9 and 16 were questioned as part of the study, which was carried out by Dr Brian O'Neill and Thuy Dinh of DIT.
The findings were divided into four key areas…
Risk and harm
1 in 5 children in Ireland (20 per cent) say that they have been bothered by something on the internet in the past year. A quarter of 13 to 14 year olds and 37 per cent of 15 to 16 year olds say they have experienced something that bothered them or wished they hadn't seen.
22 per cent of children have experienced any form of bullying (on or offline). 13 per cent of 13 to 14 year olds say that they have been bullied on a social networking site.
Girls are more likely to experience bullying than boys (26 per cent for girls compared to 17 per cent of boys). 20 per cent of girls, compared to 11 per cent of boys, said they had been upset by what happened.
Over a third of girls aged 13-16 encountered some form of harmful content — like hate messages, anorexic or bulimic content or self-harm sites.
47 per cent of older teenagers have seen sexual images in the past 12 months, compared to 11 per cent of younger children.  About half of older teenagers who had seen sexual images said they were upset by the experience.
Access and use
Smartphones stand out as the most used device for internet access on a daily basis by 9-16 year olds in all contexts. Smartphones (35 per cent) followed by laptops (29 per cent) and tablets (27 per cent) are the devices most used to go online.
Most internet use is, in fact, still at home. 63 per cent of children report using the internet several times a day or at least once a day at home. Just under half (46 per cent) access the internet from their own bedroom on a daily basis, with 22 per cent saying they do so several times per day.
Internet access while on the move (on the way to school or when out and about) is still limited.  87 per cent of children say they never or almost never do this.
[Image: Peter Byrne/PA Wire]
Activities
90 per cent of all 15 to 16-year-olds in Ireland have a profile on a social networking site. Notably, just under 40 per cent of 11 to 12 year olds also have a social networking profile, despite the age restriction of 13 for most such services.
8 out of 10 children who use social networking use Facebook as their main profile.
Over one third of all 9-16 year olds (36 per cent) have a profile on a media sharing platform.
Entertainment (listening to music, watching video clips etc) is the most popular online activities for all age groups. The next most popular use of the internet is visiting social network sites.
Instant messaging (WhatsApp, for example) is used daily by more than a third of 13 to 16 year olds.
Mediation
Most parents are actively involved in guiding their children's internet use: suggesting ways to use the internet safely (82 per cent), explaining why websites are good or bad (81 per cent), suggesting ways to behave with others online (74 per cent) or talking about what to do if something bothered their child online (69 per cent).
Most teachers also suggest ways to use the internet safely (81 per cent) or explain why some websites are good or bad (77 per cent).