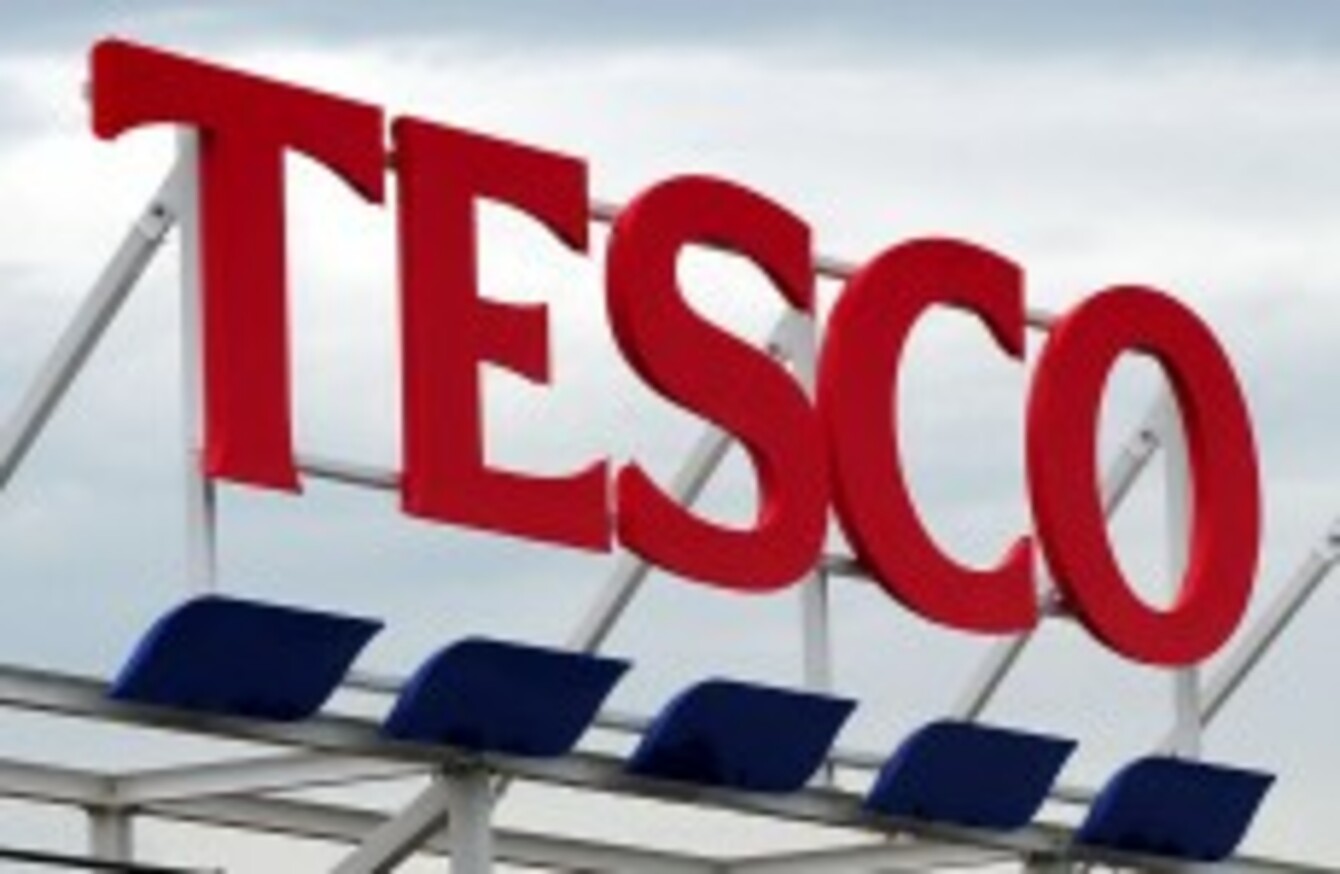 Image: Rui Vieira/PA Wire
Image: Rui Vieira/PA Wire
SUPERMARKET BEHEMOTH TESCO has said it is closing its stores in the United States and exiting the country as the company's pre-tax profits fell by 51.5 per cent in one year.
It is believed to be the first time since the early 1990s that the company has seen a drop in its annual profits, with pre-tax profits falling to £1.96 billion.
The cost of leaving the United States market is estimated at £1 billion.
Overall Tesco recorded an underlying profit before tax of £3.45 billion (€4.02 billion) – a drop of 14.5 per cent per cent – in its preliminary results for the year ending in February 2013.
The biggest drop came in Europe, where the company saw a drop in profits of 38 per cent. The UK, which accounts for the vast majority of Tesco's profits at more than £2.2 billion, saw a drop of 8.3 per cent.
Growth in Ireland grew slightly in the first half of the year but dropped in the second half, leading to an overall drop in growth of 0.3 per cent.
Tesco noted one of the biggest problems in Ireland is that "after a period of relative calm following its early exposure to the crisis, customers are facing a further round of austerity measures which has further impacted spending."
Overall Tesco had sales of £72.3 billion, with sales growth of 1.3 per cent.
Tesco chief executive Philip Clarke said the announcements were the "natural consequences of the strategic changes" which began more than one year ago to change how Tesco delivers its service in a major restructuring.