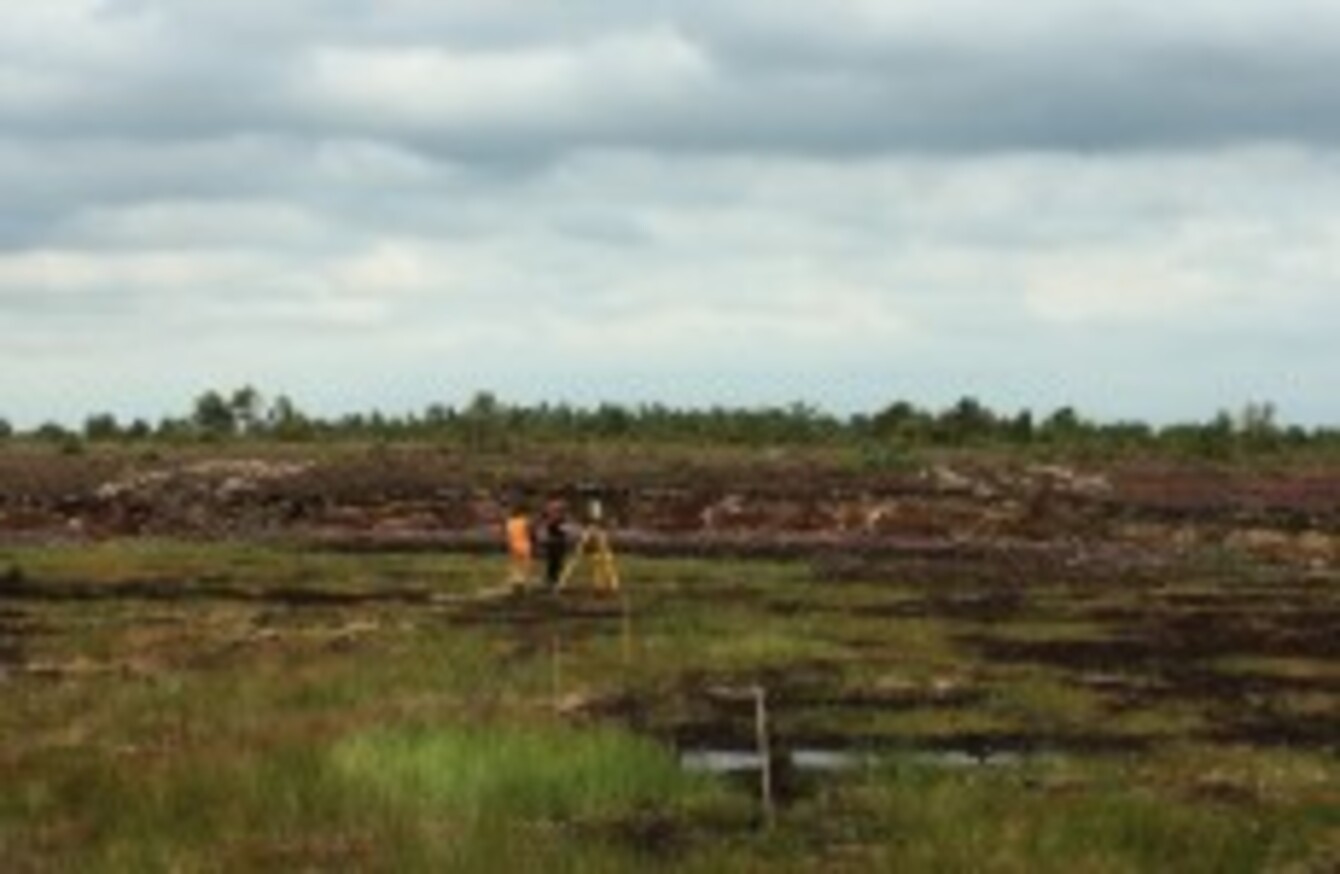 Forensic archaeologists examine the Oristown bog.
Image: Niall Carson
Forensic archaeologists examine the Oristown bog.
Image: Niall Carson
Last updated 7pm 
A BODY HAS been found in a Co Meath bog as part of a search for a man who was killed and 'disappeared' by the IRA in 1978.
It is believed to be the body of Brendan Megraw.
The Independent Commission for the Location of Victims Remains (ICLVR) has been surveying the bog in Oristown as part of the search for Brendan, who went missing when he was 23-years-old.
Contractors were removing drainage at the five-acre site this morning in preparation for excavation work when the remains were discovered.
The office of the State Pathologist has now been informed ahead of the careful process of removing the remains from the site, after which a post-mortem will be carried out.
Megraw was kidnapped by the IRA in 1978, and his wife was expecting their first baby when the newlywed was abducted from his home.
The IRA claimed that Megraw admitted to being a British provocateur and an undercover agent.
Brendan's brother, Sean Megraw, told RTÉ's Six One News:
When I woke this morning I was not expecting this news. Just unbelievable good news. It's been a long time coming.
He said that the family were given information over the years but Brendan wasn't found.
There was times we thought maybe he's not here at all, maybe he wasn't killed, or something like that.
He said the family had been facing into a long period of weeks running up to Christmas hoping to find him.
He said that once the Megraws banded together with other families of the Disappeared, they started to get some results.
He added that the family are grateful to whoever passed on the information and they hope someone will come forward to help the rest of the families of the Disappeared.
There has been no formal identification of the remains and DNA checks and cross references are to be used as part of the process but this is expected to take some time.
Megraw's family have been informed of the discovery.
He is one of 16 people – known as the Disappeared – who were killed and secretly buried by the IRA during the course of the Troubles. Nine of their bodies have been recovered.
Sinn Féin leader Gerry Adams has welcomed the discovery of the remains.
"I hope the identity of the remains can be quickly verified and that this discovery will bring some closure to the family and loved ones of Brendan McGraw," he said this afternoon.
Adams also urged anyone with information on the whereabouts of the Disappeared to contact the ICLVR.
"Any information passed to the commission cannot be used in a court of law or transmitted to any other agency and those passing on this information have absolute immunity in relation to this information," said Adams.