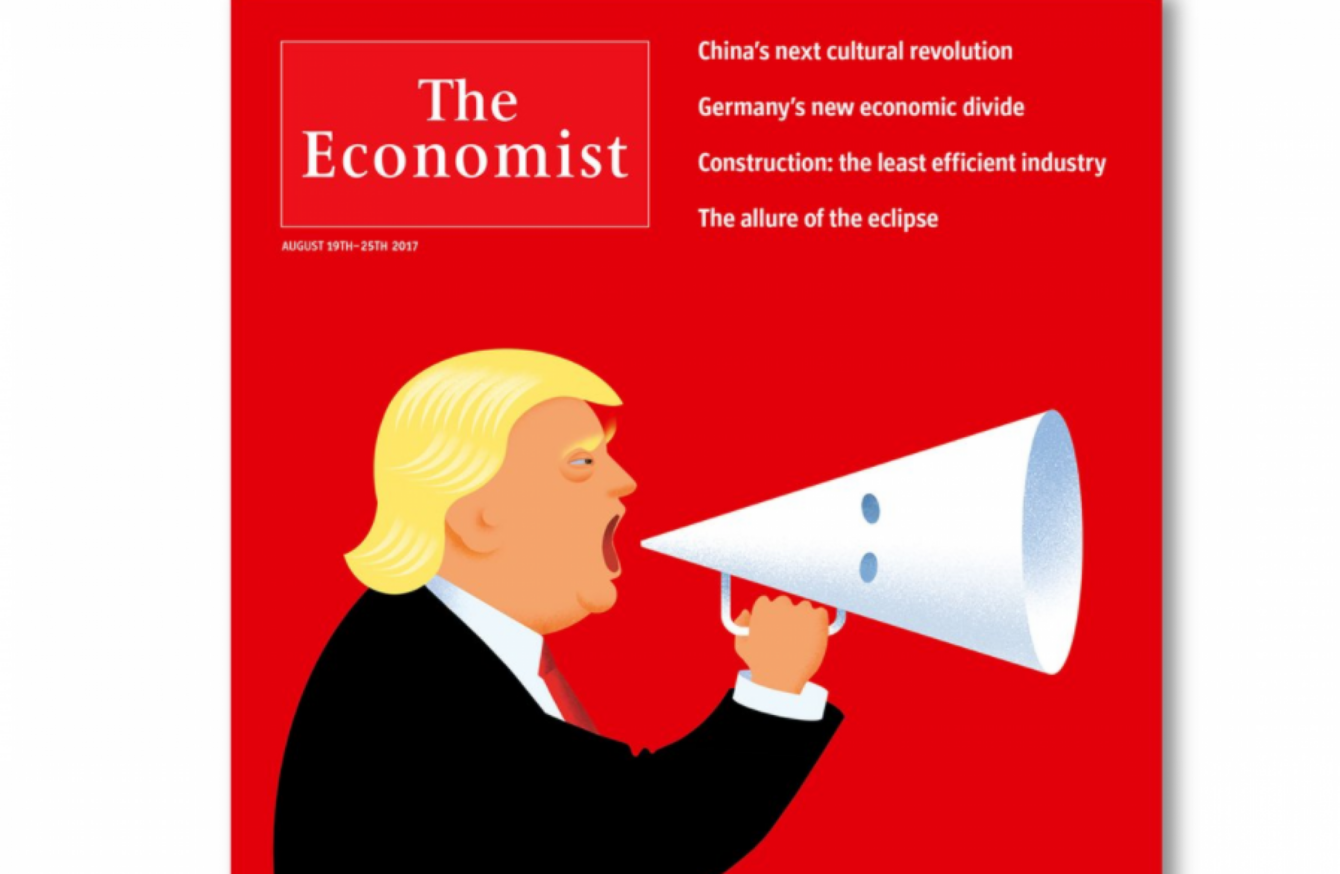 THE COVER PAGES of both The Economist and New Yorker magazines have published covers linking Donald Trump to the Ku Klux Klan.
Both magazines slam the US President for his response to last weekend's violence in Charlottesville.
The covers come 48 hours after the funeral of Heather Heyer who was killed while attending a counter-protest against white supremacists who were protesting the removal of a Confederate statue in the city.
Heyer was killed when a car ploughed into the protest she was attending.
In a scathing editorial, The Economist calls Trump "politically inept, morally barren and temperamentally unfit for office".
The editorial, which carries a picture of Trump shouting into a megaphone shaped like a KKK hood, says that while Trump is not a white supremacist, "his unsteady response contains a terrible message for Americans".
The issue, the magazine says, is Trump's temperament.
"Mr Trump's seemingly heartfelt defence of those marching to defend Confederate statues spoke to the degree to which white grievance and angry, sour nostalgia is part of his world view.
"In difficult times a president has a duty to unite the nation. Mr Trump tried in Monday's press conference, but could not sustain the effort for even 24 hours because he cannot get beyond himself. A president needs to rise above the point-scoring and to act in the national interest."
It finishes by calling on Republicans to condemn the President.
The New Yorker features a cover called Blowhard, designed by artist David Plunkert.
Explaining it the picture, the normally non-political Plunkert said:
"President Trump's weak pushback to hate groups—as if he was trying not to alienate them as voters—compelled me to take up my pen.
"A picture does a better job showing my thoughts than words do; it can have a light touch on a subject that's extremely scary."