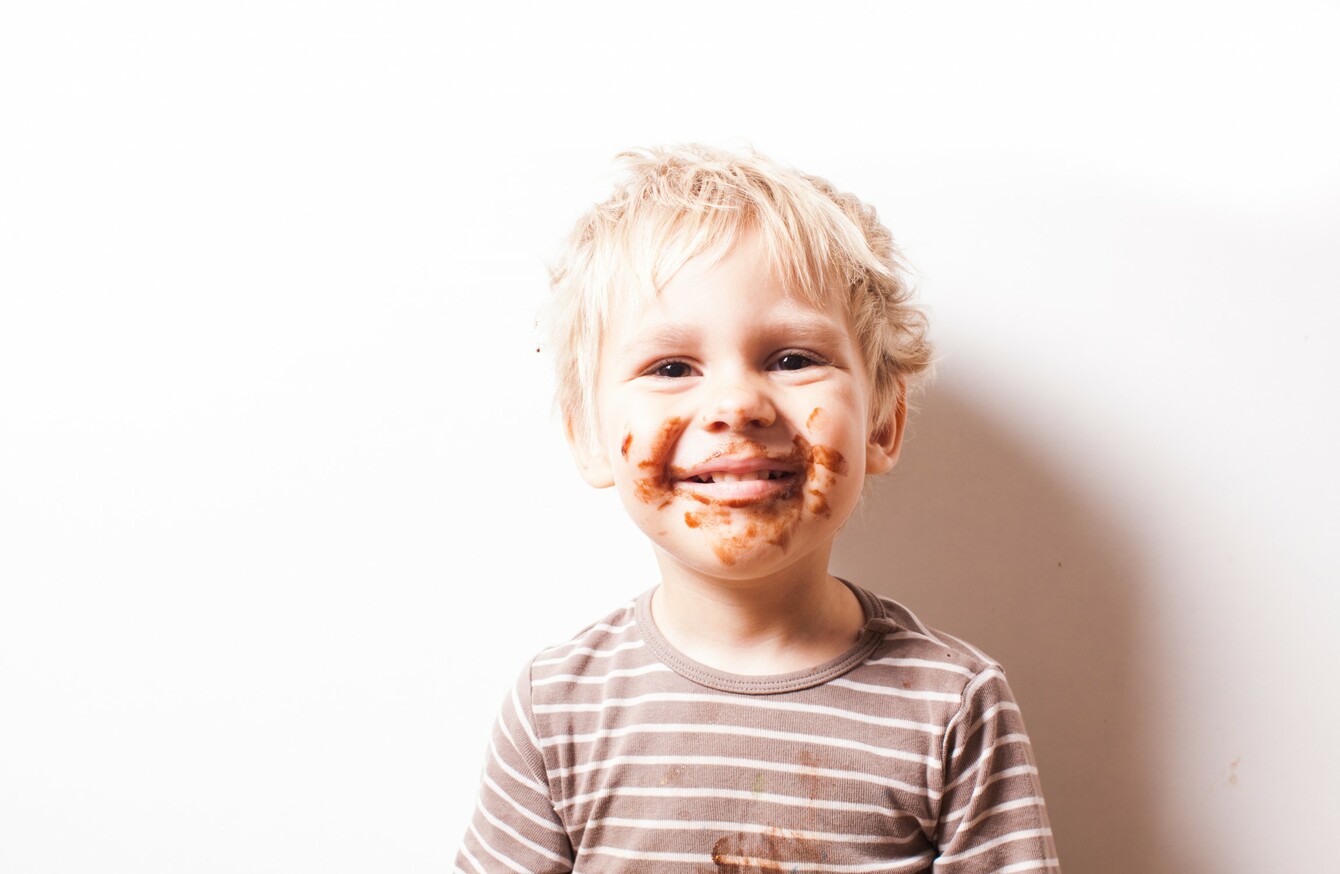 Image: Shutterstock/Oksana Shufrych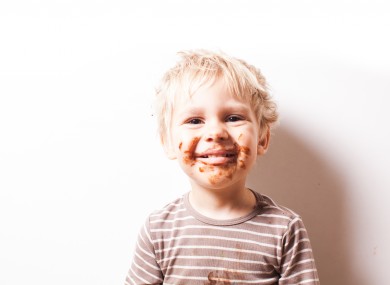 Image: Shutterstock/Oksana Shufrych
I HAD THIS idea in my head, no doubt inspired by all those unfathomably chic parent Instagrammers, that my children would only play with beautiful wooden toys. Oh, how wrong I was.
Aside from the occasional sculptural wooden rainbow, I decided our house would be otherwise free from child clobber, while our tot either played in the outdoors (after all, there was no such thing as bad weather, only bad clothes, or so I thought) or with a few adorable, carved wooden animals and rattles. 
Fast-forward to now, when I'm mum to a toy-crazed five-year-old and one-year-old, and our house looks like a Smyth's superstore exploded in it. Plastic tat lurks everywhere and adult space is but a fond and distant memory. 
The promises you make to yourself pre-parenthood and the reality that hits once a child comes along are often poles apart. So, if you once swore there'd be no screen time only to find yourself parking your kid in front of Paw Patrol for some peace, or vowed to only feed them vegetables and now find yourself wondering whether French fries count, don't worry. You're not the only parent who has made promises they couldn't keep.
These 11 parents all made proclamations about their future parenting that didn't pan out in the end, and we've all lived to tell the tale. 
'I won't be a parent who shouts…'
I am very much working on it, but sometimes when we need to get out the door to work and school, my volume levels are at an all time high.
- Paula
'Of course I won't let my kid watch TV, except on special occasions'
I'm ashamed to say it, but it just makes my life a bit easier. I can get him changed or do the laundry or washing up more easily if he is occupied. I'm careful about what he watches, but it's still more than what I'm comfortable with. Even right now he wants to watch TV now before bed instead of a story.
- Eavan
'I won't be one of those parents who lets my kid stare at a phone or tablet.'
A nice idea in theory, it's almost impossible in reality. Especially when you have two kids and the first is demanding your attention while the second one is screaming.
- Stephen
'We won't rely on a dummy.'
It always seemed like parents were trying to shut their kids up when they used a dummy. But I only lasted about three or four weeks with the twins before I caved into giving a dummy. It worked as a comfort for colic and reflux. I always felt guilty using them, but I have to admit, they were a bit of a life saver, especially to get them to sleep!
- Kate
'I won't feed my kids fast food.'
 I thought I was fairly pragmatic about children's food before I had my sons but something I SWORE was that I'd never be one of those parents sitting with their tots in McDonald's, watching them happily tuck into a Happy Meal. No awful processed nuggets for my precious charges. Well, fast forward four years and it's now a once a month 'treat' – usually when we're knackered on a Saturday. They eat well the rest of the month, so I feel no guilt whatsoever, only relief that it's one meal I can guarantee they'll eat without cajoling while I kick back with a McCoffee.
- Eimear
'Chocolate will only be a rare treat.' 
I made a real effort not to put tons of pressure on myself to try to stick to loads of rules but I definitely had intentions of being way stricter on chocolate consumption. I cook organic and the kids have very little processed food (which can be tricky) but chocolate is our downfall.
- Sonia
'I'll make sure they're always dressed.' 
I swore I would be the kind of parent who made sure my kids were well turned out and appropriately dressed. Now I'm one of those parents who can't get their kids to wear shoes in the park and spent most of the summer shouting 'Emma, you have to wear PANTS IN PUBLIC!'
- Rebecca
'They'll have bathtime every night.'
I always thought that cleanliness was one of the most important things for a child. Then I realised that there's nothing wrong with a warm facecloth and a decent amount of soap. It saves me so much time and the kids are still clean.
- Caitríona
'No sticky faces.'
I remember wondering why parents of toddlers would let them go around manky with food on their faces and clothes – now I know it's to avoid the inevitable tantrum when you attempt to clean their face. Sometimes it's easier to embrace the dirt than a wet wipe war.
- Aoife
'They'll sleep soundly in their own beds.'
Sleep? Own bed? Bahahahahahahahahahaha!
- Liz
'I'll never be one of those parents who resorts to bribery.' 
First, I said I wouldn't use bribery: "If you eat your dinner you can have the sweets you want – yes, all of them!" Second, I never thought I'd give in to tablet tantrums, which happens mostly in the car: "Right, okay, you can have it for 10 minutes but just until we get home." And finally, I never thought I'd get really annoyed about small stuff like when PE tops are left at school. Oh dear, judged by my own standards versus my ideals, I'm a lousy mother!
- Claire