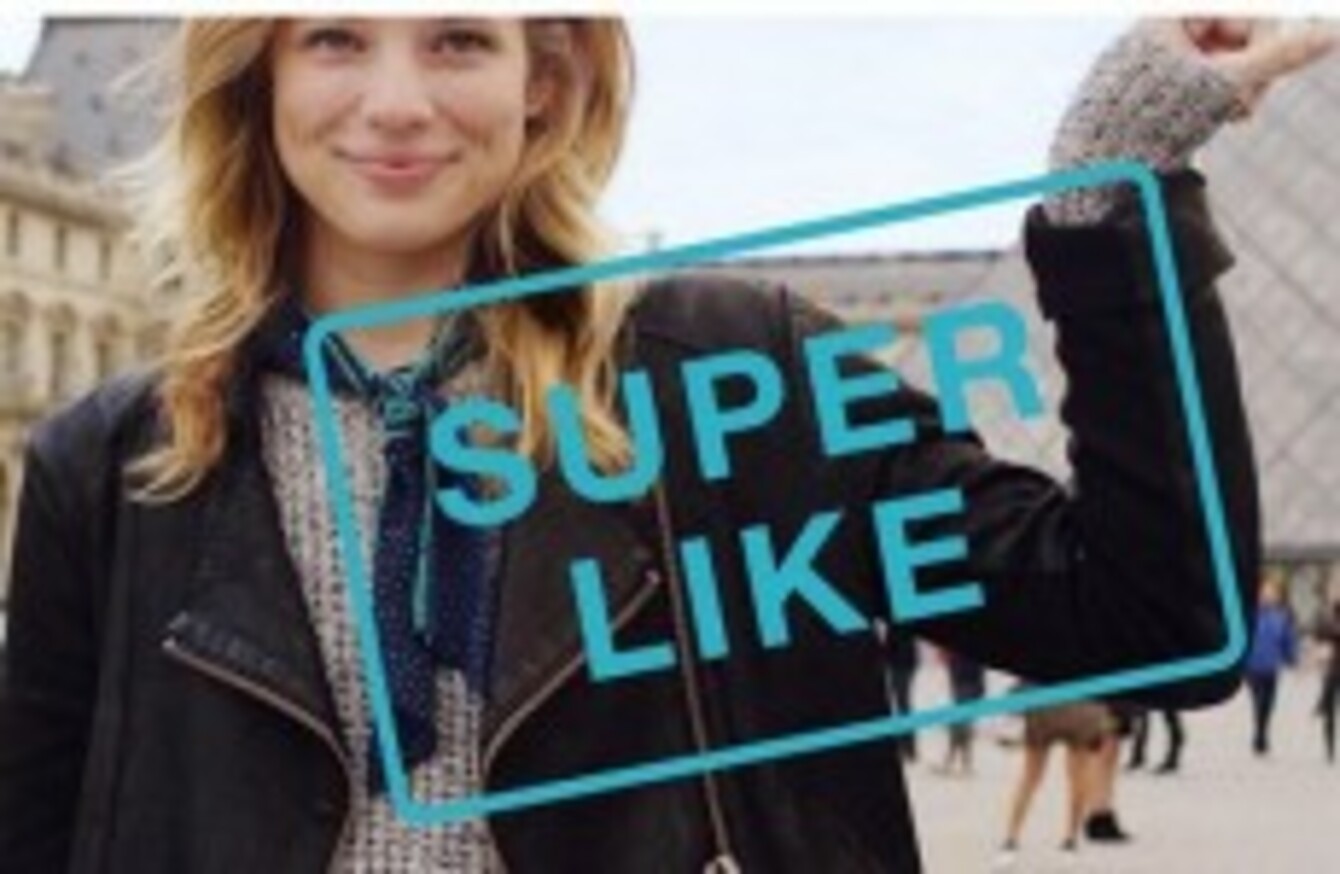 Image: Tinder
Image: Tinder
TINDER, THE DATING app that lets you swipe right to like someone or left to dismiss them, is making a big change to this process.
Users can now swipe up on a user's profile — to "super like" them.
The feature has been trialed in Australia for the past several weeks and is touted as a way to indicate that you really like a match.
In a blog post published in September, Tinder says that based on tests, if you "super like" a user, you're three times as likely to match with them, and conversations that start with a super like are 70% longer on average.
You get just one super like a day, and they don't carry over. After that, if you want more, you will need to pay.
TechCrunch reports the new feature is rolling out across the globe.
One TheJournal.ie staffer and fan of Tinder found that the update has arrived to Irish users.
Tinder has been wildly successful. It's estimated that in Ireland one in ten people have a profile.
Since its launch, it has grown to become the dominant dating app, off the back of its radical simplicity. No complex questionnaires, no personality tests, no real customisation options — just a short bio, a few photos, and you're off.
Tinder has made small alterations over the years. When it launched Tinder Plus, its premium paid version, in March, it introduced the ability to undo left-swipes and to set your location to a different city. But the overall formula has remained largely unchanged.