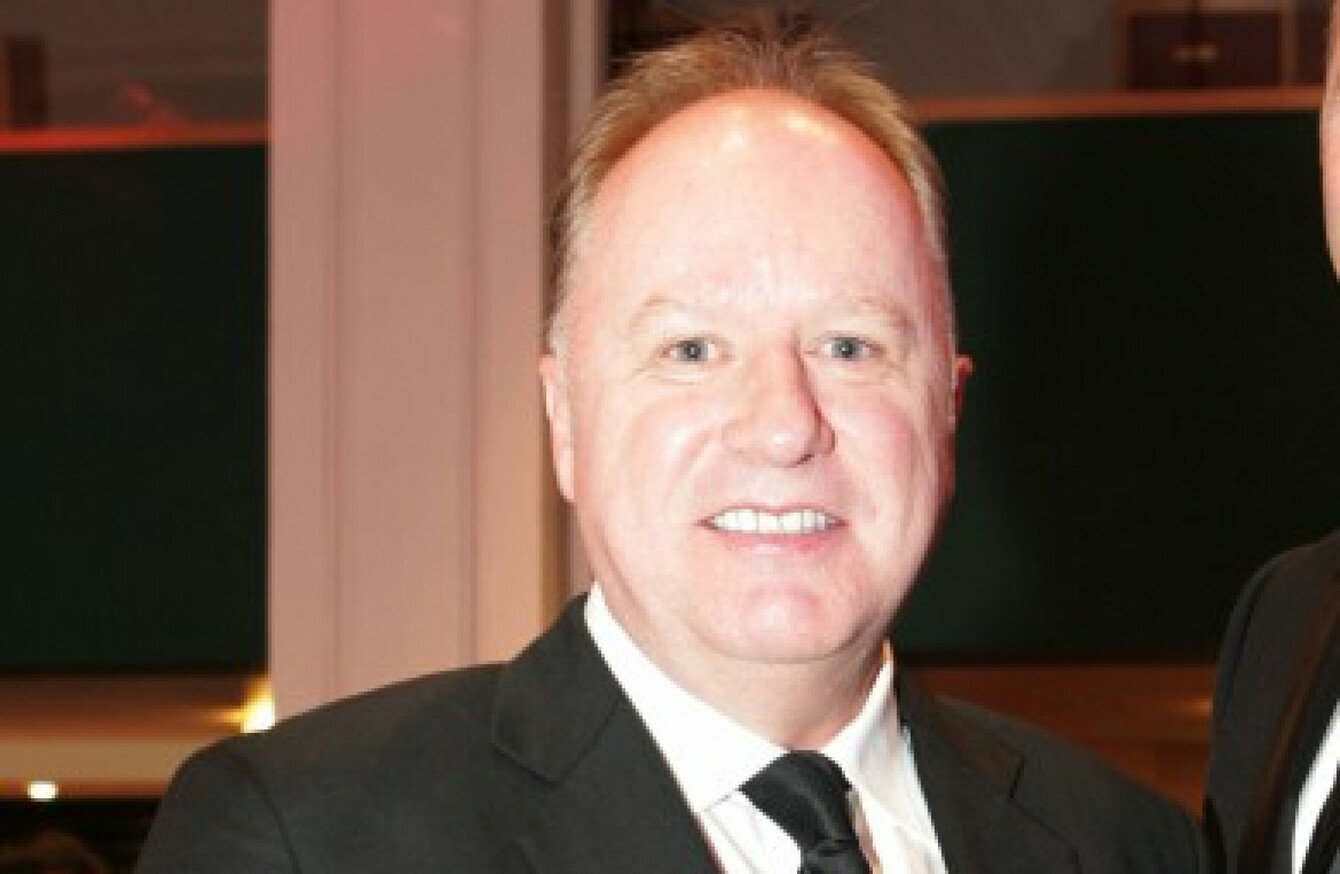 Tony Fenton
Image: Photocall Ireland
Tony Fenton
Image: Photocall Ireland
A NEW CHARITY launched in memory of the well-known radio DJ Tony Fenton aims to get people talking about men's health in familiar surroundings.
The Tony Fenton Foundation wants to facilitate honest conversations around men's health in community settings, such as GAA clubs, to give men the confidence to look for help without any embarrassment or hesitation.
Tony Fenton was diagnosed with melanoma in 2010 and later developed prostate cancer. He passed away in 2015 at the age of 53.
Fenton had been a stalwart of Irish radio for almost 30 years, presenting various music shows on 2FM and Today FM throughout his career.
Paul Fagan, Fenton's brother, decided to set up the foundation.
He told TheJournal.ie that the idea came about as his family wanted to continue the men's health activism that Fenton started while he was battling cancer.
Legacy 
"When Tony was first diagnosed with cancer, he was pretty upset about it," Fagan said.
"He realised that he could be cured in some way but when he got the prostate cancer it really hit him. He was very low and he couldn't find a way out."
Fagan encouraged Fenton to use his passion for radio and become a spokesperson for men's health in Ireland by talking about his experience on Today FM's Last Word with Matt Cooper.
Taking this advice on board, Fenton spoke out publicly about his own cancer and the fear, sadness and worry that came along with it.
"He became very empowered and very positive. The response he got was amazing," Fagan said.
Earlier this year, the Irish Cancer Society said that over 75% of its interactions with the public are with women – which even includes questions around prostate cancer. This is because men often shy away from talking about symptoms they might have or avoid going to screenings to get checked.
However, when Tony died, dozens of people contacted Fagan and told him that after hearing what he had to say on the radio, they or their family members went to get checked and discovered an illness they didn't know about and were able to get treated.
Community-based clinics
After realising the impact that Fenton left on Irish men, Fagan and his family decided to set up the Tony Fenton Foundation to continue promoting the need for men to get their health checked.
The charity will run pop-up clinics in GAA clubs across Ireland to encourage men to attend.
Around 10 local healthcare professionals, each with a specific area of speciality, will be available at the clinics to do a short talk about symptoms. At the end of the speeches, the men at the events can have one-on-one chats with the professionals if they have any questions or concerns.
"You can go up and ask questions and there's no pressure on you, which is the big thing," Fagan said.
"If you decided to go to the GP that's a big decision. These are all community-based, your local professionals will attend."
The charity has run a number of trial clinics already, including one in Tipperary which had around 90 men in attendance, according to Fagan.
Get checked
The reluctance of men to openly talk about cancer is having a harrowing effect. Statistics show that men are 36% more likely to die of cancer compared to women, which is thought to be because of late diagnosis, leading to lower rates of survival.
TheJournal.ie asked Fagan why he feels it's so important for men to get checked.
"If you go now, you could discover that nine times out of 10 there's nothing going on and you will walk out and be relieved," he said.
Just go get a full test each year because then you have a base. One year, you will see your bloods might be at two and the next year it'll be three. You can question why that changed.
"You can catch anything earlier because you have a track record."
The Tony Fenton Foundation is set to formally launch on 22 September.