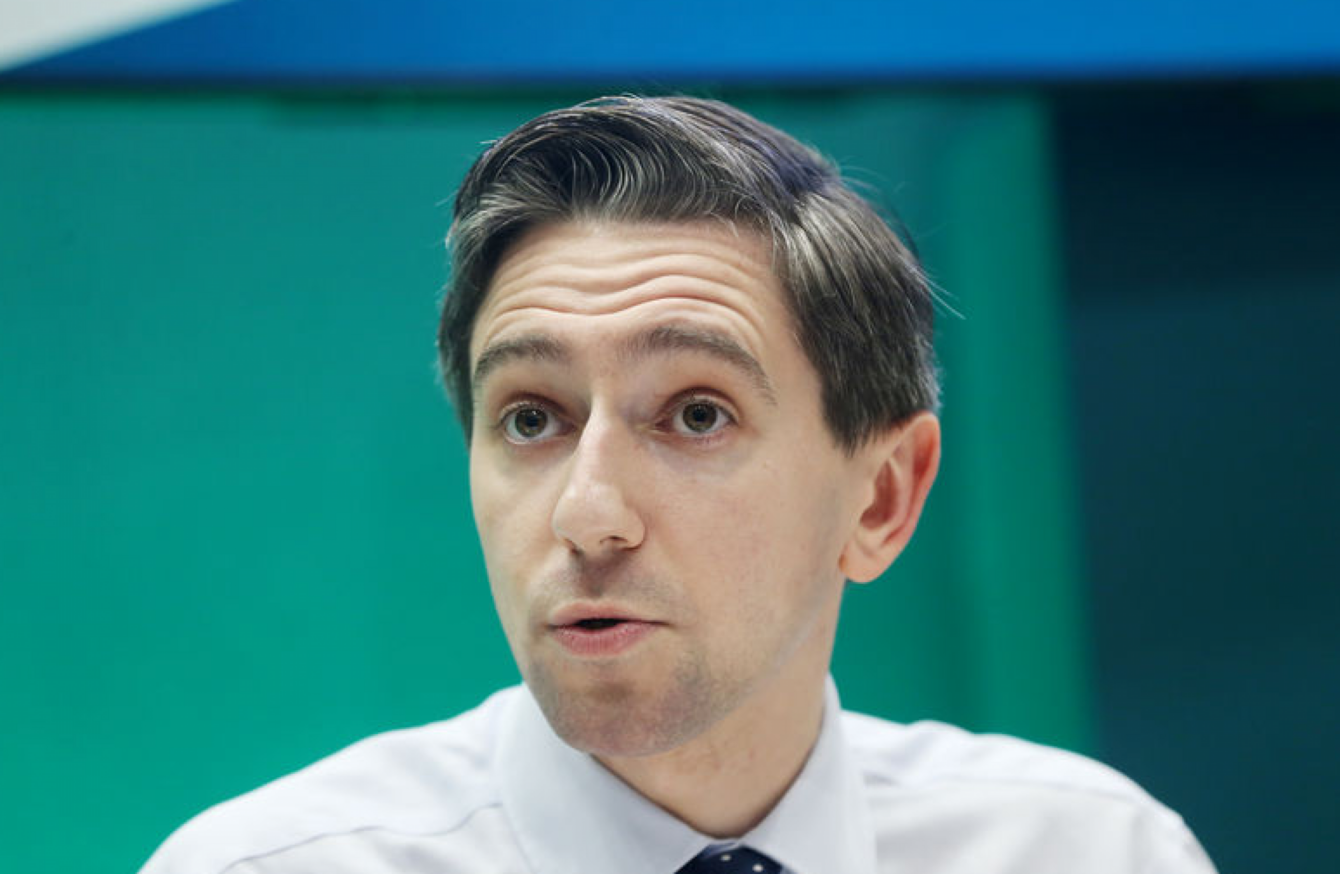 Health Minister Simon Harris
Image: Sam Boal/RollingNews.ie
Health Minister Simon Harris
Image: Sam Boal/RollingNews.ie
FORMER HSE CHIEF Tony O'Brien has hit out at Health Minister Simon Harris over how he handled the CervicalCheck controversy.
O'Brien stepped down from his position in May, following the fallout of the scandal.
In recent months it has emerged that the results of earlier smear tests of at least 221 women who were subsequently diagnosed with cervical cancer could have been interpreted differently.
Most of these women were not informed about this, raising issues around open disclosure.
In a wide-ranging interview in today's Sunday Business Post, O'Brien describes Harris as a weak minister who "runs scared of headlines" and behaved like "a frightened little boy" during the CervicalCheck controversy.
O'Brien said he disagreed with Harris's decision to offer another smear test to every woman in the country, describing this as a "panicked response" as "their original smear tests could be reread".
"I would have hoped he'd have been able to show more courage in the face of a difficult political and media onslaught. And it is my sincere hope that from this, he will have gained the strength to be courageous in the future," O'Brien said.
He expressed sympathy with the women caught up in the controversy but accused some people of using the situation for political gain.
"[CervicalCheck] had a very negative effect on top management [in the HSE]. To see themselves and the person who was effectively their leader effectively monstered for political purposes on the back of what was clearly a very significant issue – although not the issue they were saying it was," he said.
'Fall from grace' 
Harris was defended by his Fine Gael colleague Charlie Flanagan on RTÉ Radio 1′s This Week, who said: "This is Tony O'Brien, head of the HSE, who stepped down following a pretty rapid fall from grace himself when he admitted that his own HSE, which he led, treated the tragedy of the cervical cancer issue as a trainwreck – they're the words of Tony O'Brien himself…
"I have no doubt, and I sit beside Simon Harris at Cabinet, that he is a very dynamic health minister and that he is very committed. In, for example, cervical cancer, women are coming front and centre to all of the actions that Simon Harris undertakes in that regard."
In a statement, a spokesperson for Harris said the minister "doesn't believe in engaging in the politics of personalised attacks" and thinks O'Brien made the right decision in stepping down.
"The CervicalCheck situation was a very difficult time for women in Ireland. They felt let down. The women were and are the minister's priority."